Rodney Coates and Tom Fisher selected as CAS Distinguished Educators for 2021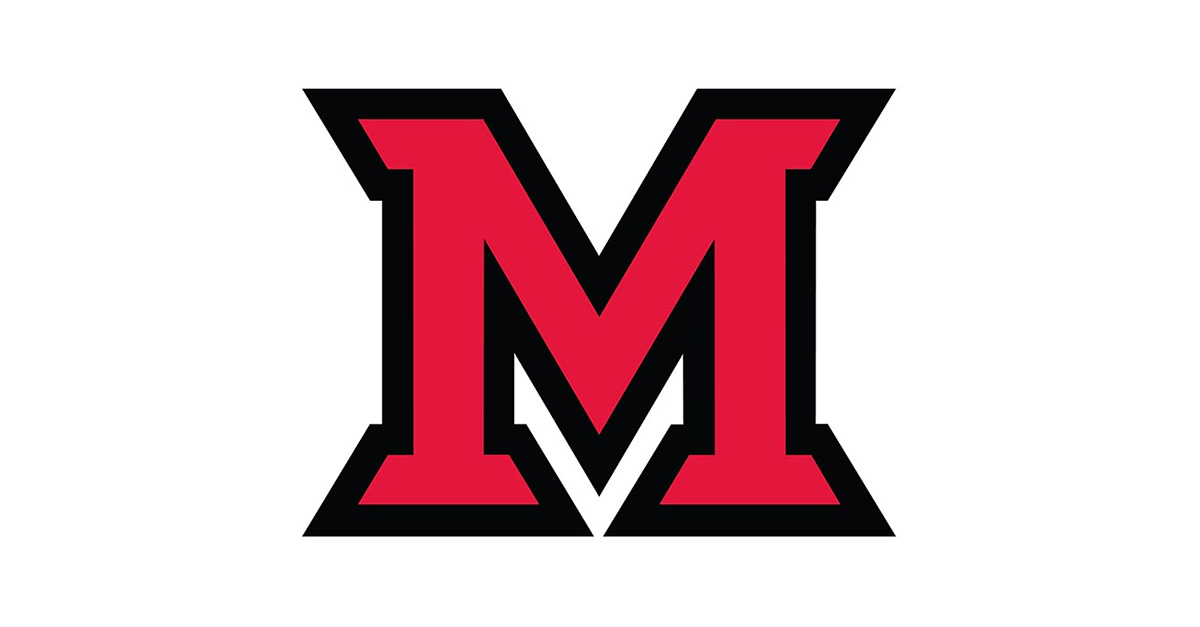 Apr 30, 2021
Professor of Global and Intercultural Studies Rodney D. Coates and Associate Professor of Statistics Thomas Fisher have both been selected as the 2021 Distinguished Educators from the College of Arts and Science.
Rodney D. Coates and Thomas Fisher
Coates describes himself as a public sociologist engaged in critical race, social justice, social movements, and social policy and practice. Prominent courses he has taught include CRE 151: Introduction to Critical Race and Ethnic Studies, SJS/SOC 165: Introduction to Social Justice, GIC 421/GIC 521: Critical Race and Post-Colonial Structures, BWS 181: Civil Rights and Social Movements, and BWS 182: Human Rights and Social Movements.
Fisher has been teaching at Miami since 2013. His undergraduate courses focus on probability and statistical inference, time series analysis and forecasting, statistical programming, and statistical modeling. He also serves as the chief departmental advisor for statistics and mentors students on their research projects as well as national competitions in statistics and data science.
The two CAS Distinguished Educator awards will be formally announced in August, along with a date for public talks to be given during the new academic year.
A mentor and champion of equality and social justice
Since 1990, Coates has long been an active member of the Miami community, participating in numerous teaching and mentorship roles both in and outside the classroom. Frequently featured in both national and local media, he says that his chief goal as an educator is to create an impact on the community at large, well beyond Miami.
"I've conducted bias training for school districts and municipalities, police, and universities," Coates said. "I try to help establish pathways to progress for under-represented students in such fields as sociology, social justice, STEM, business, and law."
Rodney Coates teaching a history class.
Coates has been recognized for his scholarship, activism, and teaching locally, nationally and internationally. He has published scholarship and media articles spanning three decades and covering a wide range of subjects, from social justice to educational policy and pedagogy, from police reform and racial/ethnic diversity to social and health inequities and the COVID-19 pandemic. His most recent publication emerged in July 2020 from SAGE Publishing: A 12 Step Program for Decolonizing the University: A Conversation with Dr. Rodney Coates.
For the Department of Global and Intercultural Studies (GIC), Coates has organized the annual Penny Lectures for several years, the most recent series focusing on "Gender, Empowerment, and Social Movements." Among the many courses he has developed, his course on globalization, social justice, and human rights has received several awards and been featured in published articles. He often collaborates with instructors and students from universities in Canada, the United Kingdom, Russia, Italy, and Spain.
In 2013, Coates developed a summer bridge program for student-athletes starting their freshman year. These new students are given a challenging curriculum to encourage them to exceed their own academic expectations, and the program has seen a boost in student-athlete GPA and graduation rates since its introduction.
Rodney Coates instructing student-athletes in summer 2019.
Nate Trawick '18, a defensive tackle and economics major with a marketing minor from Richmond, Indiana, remembers how challenging Coates' class was when he arrived on campus as a starter on his team.
"Getting there not knowing what to expect and then getting slammed with all that work, I first thought it was impossible, but after a while you get used to it," he said. "By the time we got to fall, it felt like we could do anything with school and football. It made balancing the two very easy."
"Beyond the university, Rodney models the community engagement that is possible for publicly engaged scholars at the national and international levels," said Walt Vanderbush, chair of GIC. "Rodney has been in great demand in 2020-2021, and groups from police departments to private corporations have sought his expertise in diversity, equity, and inclusion."
"Dr. Coates held me to an incredibly high standard, and though he pushed his class hard he never allowed me to let myself down, for which I am quite grateful," said another one of his students, now a graduating senior. "He provided insight and wisdom to me on both academic and personal levels and is one of the reasons I was able to finish my degree during an extremely turbulent period in my life."
Perhaps Coates' impact on his students is best expressed by a parent who recently wrote to him about his daughter's experience: "I can only thank you for the impact you've had on my daughter. You encouraged her to think, to question, to care, and to act. Without question, you've left an indelible (and positive) mark on her. That's just about all a Dad can ask for."
A research collaborator, advisor, and mentor
Fisher's achievements as a teacher and mentor in the Department of Statistics have long extended beyond the classroom. He has been particularly active in collaborating with and sponsoring students to conduct statistical research and compete for data analysis awards across the country. Many have received national recognition for their work at professional conferences, and others have been co-authors on peer-reviewed research.
Tom Fisher instructing students at CADS Datafest 2016.
This includes Fisher's active involvement in CADS DataFest, an annual data analysis competition organized by the Miami's Center for Analytics & Data Science (CADS) and the American Statistical Association (ASA) with student participants from universities nationwide.
Miami teams have frequently swept the top awards, and Fisher has been deeply involved in coaching them to success.
Back in 2016, Fisher spoke of his work as chair of the competition's local planning committee. "DataFest is a unique experience for students to be exposed to big data on a grand scale. With millions of rows of data, it's bigger than any project they'll encounter within class, and I'm so proud of the students' hard work."
"Dr. Fisher has practically adopted me as his mentee because I've been bothering him with questions from the very beginning," said former student Allison Tuiyott '20, after her DataFest team won in 2018. "I'm quirky about being organized and having a 5-year plan, and I remember going to him as a freshman with a list of a hundred things I wanted to do, and he told me, 'Alright, we can start here, just slow down.'"
Tom Fisher (right) with John Bailer and Allison Tuiyott '20
In 2019, Fisher mentored a team of undergraduate marketing students (Ben Schweitzer, Alexis Morris, Abbie Klinker, and Alex Erisey), who consulted with the soccer club FC Cincinnati as part of a CADS project.
More recently, Fisher mentored two senior undergraduates, statistics major Lydia Carter and mathematics and statistics major/analytics co-major Phuong Ho, who finished in first and second place respectively at the ASA's 2020 DataExpo Competition.
Wendy Martinez, president of the ASA, wrote in a newsletter that the 2020 competition was particularly notable. "Most of the contestants dropped out of the challenge, but I'm happy to report that two students [Carter and Ho] stayed in the race and crossed the finish line. [...] We understand from their faculty advisor (Tom Fisher) that they insisted on finishing what they started. We are so proud of them!"
"Even though I have never taken one of his classes, Dr. Fisher is the faculty member who has had the greatest influence on my journey at Miami," Carter said. "He has always shown a balance of encouragement and honesty; I trust his advice as a mentor because I feel like he genuinely wants what is in my best interest."

Also in 2020, Fisher developed a paper for the journal Environmetrics with Dan Cirkovic, a combined bachelors-masters student in statistics. The paper develops time series methods for environmental data. Fisher had earlier served as a mentor for Cirkovic, who presented preliminary results of his methodological mathematical statistics work at the ASA's Joint Statistical Meetings in August 2019.

This summer, Fisher is presenting at the US Conference on Teaching Statistics (USCOTS) to outline the pedagogical revamp that he led in STA 363: Introduction to Statistical Modeling course.

"Dr. Fisher is a master of the craft of teaching," said John Bailer, professor and chair of the Department of Statistics. "He organizes and presents complex technical material in ways that effectively describe the theory and help students develop intuition by using engaging illustrations. All of this is presented with a light touch and a good dose of humor."