Miami's award-winning Stats + Stories podcast, celebrating its 200th episode, looks to expand its global audience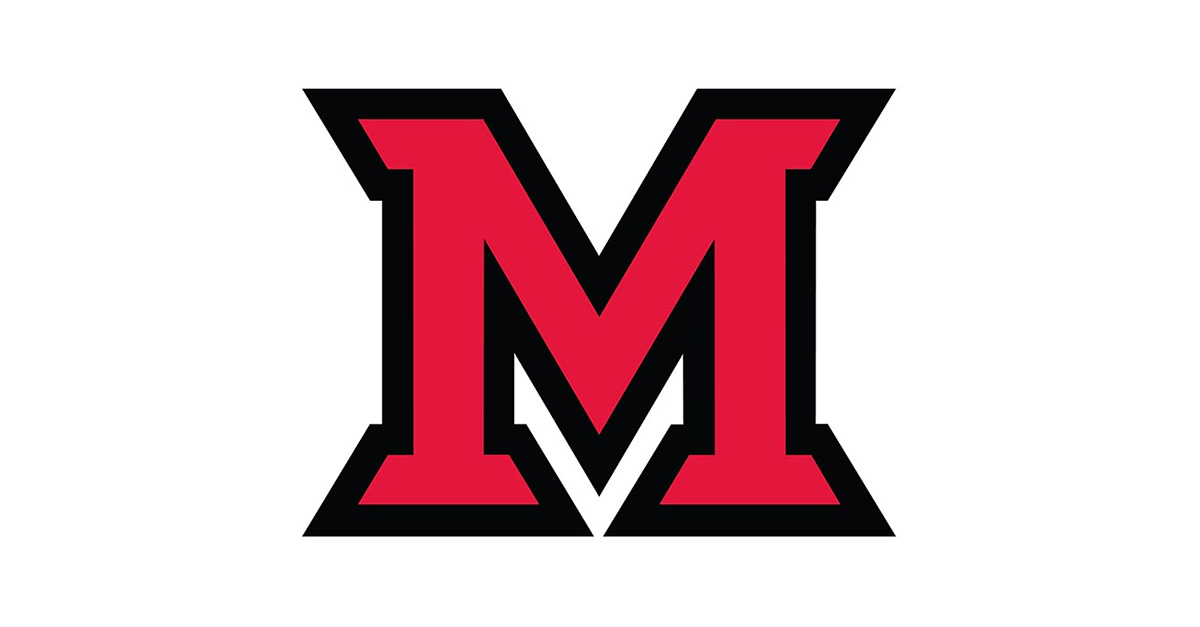 Sep 13, 2021
John Bailer, Rosemary Pennington, and Richard Campbell in their Williams studio
Since 2013, John Bailer and Richard Campbell have been collaborating in a public, online forum to discuss both "the statistics behind the stories and the stories behind the statistics." This month they reached a significant milestone: the 200th episode of Stats + Stories.
Their Stats + Stories podcast represents much more than their catchphrase. Over the years, it has featured guests representing a wide array of fields -- from public health, history, sex research, and journalism to the US census, environmental science, TV production, baseball, and even parrots learning probability. Every show is a conversation with a guest on a topic that is often pulled from current events, politics, and mainstream culture.
Bailer is chair and professor in the Department of Statistics, while Campbell, retired, is emeriti faculty and former chair in the Department of Media, Journalism & Film (MJF).
Rosemary Pennington, associate professor of journalism, joined as the podcast's host and moderator in 2016. She replaced the podcast's original moderator, Bob Long, an experienced NPR broadcaster, news director of WMUB, and instructor at MJF. He retired in 2016 after over 30 years at Miami.
It takes a village
Bailer and Campbell, respectively the 2011 and 2019 recipients of the Benjamin Harrison Medallion, are proud that their unique collaboration has helped lead to success. They also credit many others who were there from the beginning or joined their project along the way.
"Richard and I were part of a learning community that developed a quantitative literacy requirement for the College of Arts and Science," said Bailer. "After team-teaching a News and Numbers class in 2009, we were thinking about what we could do as an encore to reach more people. The Stats + Stories podcast was this encore."
"John and I had common ground," added Campbell. "It has been an absolute pleasure working with our team on Stats + Stories -- so much so that I keep doing it in retirement, still learning from the terrific guests we have had on the podcast over the years."
Richard Campbell (center) poses with his MJF faculty colleagues during the 2019 Harrison Medallion Ceremony
"I covered the science/medical beat when I worked at WBHM in Birmingham, AL, and was excited when Richard asked me to step in after Bob Long's retirement," said Pennington. "It's been a really fun way to keep a connection to that part of my career, and I sometimes bring Stats + Stories conversations or experiences into my journalism classrooms. The show keeps me sharp, and I feel like I'm constantly learning new things."
"There are many times when I see news events happening today that bring back memories of things I learned while hosting Stats + Stories," said Long. "In a time when so many people deny the importance of science, I wish more people would listen to programs like Stats + Stories to have a better perspective on how scientific research holds the answers to our future."
Bailer noted that the podcast has been blessed by collaborating with an array of diligent support staff over the years: chief engineer Steve Beitzel (retired) and engineer Ringo Jones, producer Charles Blades, and IT support technicians Guy Moore (retired), Paula Fogt, and Larry Downes, along with logistical support from Vickie Sandlin. Students also helped with transcription for many of the early episodes.
Impactful and award-winning
When Stats + Stories started, it released new episodes every 6-8 weeks and over the years increased their frequency to releases every Thursday. Episodes now attract a broad spectrum of thousands of listeners on streaming sites including Apple, Spotify, Soundcloud, and more.
The impact of the podcast was recognized with the 2021 Joint Policy Board for Mathematics (JPBM) Communications Award at the 2021 Virtual Joint Mathematics Meetings. Previous winners of this award include Margot Lee Shetterly, the author of the book and movie Hidden Figures, and Nicolas Falacci and Cheryl Heuto, the creators of the TV series Numb3rs.
The podcast is co-sponsored and co-funded by the American Statistical Association.
Celebrating 200 shows
Nynke Krol (left) and Eric Daza (right) winning submissions from the show's 200th episode #MeanMedianMode contest
Stats+Stories has held two contests. The first was called the "Better Bayes" contest, where people contributed headlines and a lede sentence to explain a statistical concept. The winning entry was a haiku by Stephen Ziliak.
For the 200th episode, the team decided to host a second contest, #MemeMedianMode, which is focused on memes. The two winners featured in this episode are Nynke Krol (@krol_nynke) and Eric Daza (@ericjdaza).
According to producer Charles Blades, the top five episodes of Stats + Stories over the past four years in terms of streams are the following:
As for the future of Stats + Stories, all indications are that it will continue to expand and attract a greater global audience.
"I do recommend that every journalism student take statistics courses and that every math and stats major take journalism courses," said Campbell. "The ability for a mathematician or scientist to translate the complexities of her work into a story for a general audience is key to challenging the anti-science and anti-evidence strains running through our mediated culture."
"Thinking with data, critically consuming numerical information, and communicating to a broad audience -- these are skills that help define what it means to be an educated citizen," said Bailer. "I hope that our podcast continues to encourage people to develop these skills."
Stats + Stories is one of several active Miami University podcasts, with more in the works. These include the student-centered Major Insight, which focuses on the life-changing potential of college by featuring authentic conversations with highly accomplished students. And the Reframe podcast from the College of Education, Health and Society features stories about the new ideas and fresh perspectives that can help us build a better society.