Miami's Naval ROTC program to celebrate its "75th Plus ONE year" legacy on campus in November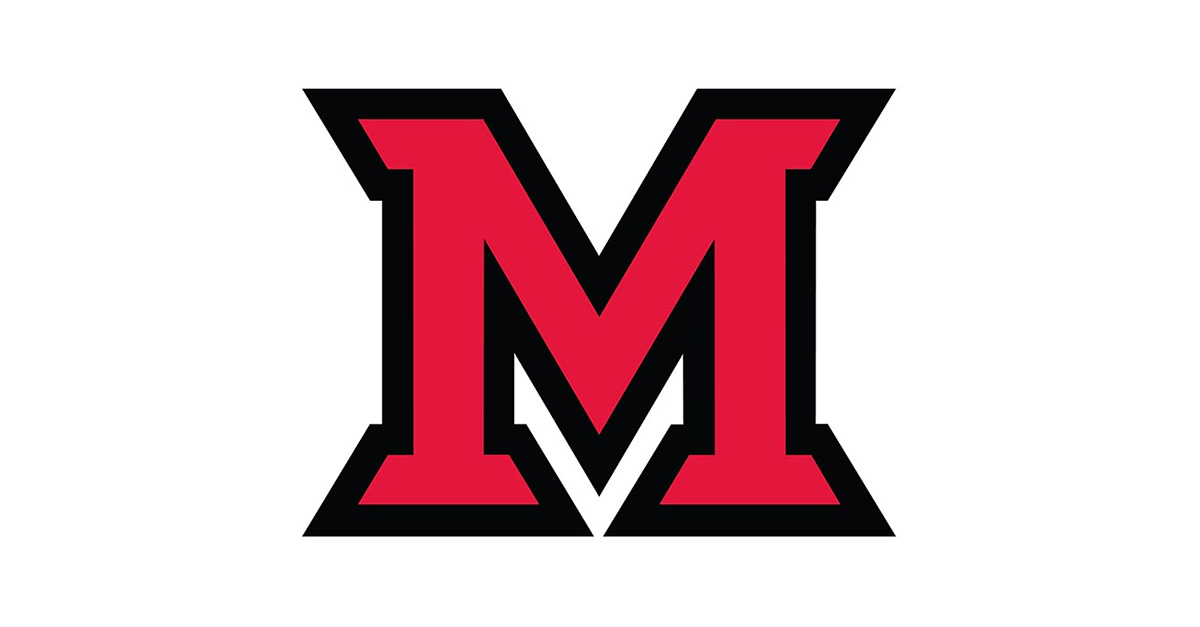 Oct 28, 2021
On November 11-14, Miami's Naval Reserve Officers' Training Corps (NROTC) program will celebrate the formation of the Department of Naval Science 76 years ago, two months after the end of World War II. And after the twists and turns of COVID-19 forced Miami to move to a virtual space for many months, the event promises to demonstrate that NROTC is back in business.
The "75th Plus ONE" anniversary celebration, originally intended to be held last year, is organized by Chris Ryder '76, Mark Macechko '01, and CAPT Jeffrey Lamphear. Ryder is a U.S. Navy veteran, graduate of Miami's NROTC program, and past president of its Alumni Organization. Macechko is senior director of Alumni Relations at Miami, and Lamphear is Miami's Professor of Naval Science.
Over three days, the celebration will focus on Miami's NROTC, whose origins go back to World War II Navy College training programs, and its connections with the Miami community at large:
Nov 11: Veterans Day memorial featuring a color guard for all NROTC alumni and honoring those who gave their lives while on active duty, followed by an evening Alumni Meet & Greet Reception
Nov 12: Alumni Organization open meeting, followed by campus and facilities tours, and culminating in the NROTC Alumni Reception
Nov 13: The Symposium of Naval Science
"The NROTC Unit at Miami was established in November 1945 as one of the original units formed as part of the Navy's Holloway Plan," said Ryder. "This plan trained and deployed Navy and Marine Corps officers as the United States emerged as the preeminent global sea power to protect the seas and deter aggression during the Cold War."
"Miami University's exceptional support of the three ROTC programs positively impacts the Midshipmen, enabling them to grow and become officers of better quality and character," said Lamphear. "This partnership was recognized by the Secretary of Defense in selecting Miami University for the 2019-2020 Reserve Officer Training Corps Partnership Excellence Award."
Chris Makaroff, dean of the College of Arts and Science, took part in the Secretary of Defense's Joint Civilian Orientation Conference (JCOC) in 2018, where over several days he engaged closely with senior Department of Defense officials and U.S. service members at military installations.
"I was honored to participate in JCOC, which was facilitated here at Miami by CAPT Donald May, our NROTC commanding officer at the time," Makaroff said. "It was one of the most rewarding experiences I've had as dean, and I am proud that CAS has maintained itself as the home of all of Miami's outstanding ROTC programs over the years."
A symposium uniting multiple communities and generations
Ryder describes the November 13 symposium as the reemergence of face-to-face collaboration for Miami University, the College of Arts and Science, and the Department of Naval Science to celebrate 75 +1 years of the "Miami Navy." It will be held inside the Taylor Auditorium of the Farmer School of Business.
"In addition to their classwork, the midshipmen are back on campus, working together in preparation for drill meets, leadership conferences, and physical and tactical training," Ryder said. "We are looking forward to a unique, interactive event that will see many of our alumni returning to Oxford."
He added that the symposium, free and open to the public, is like nothing ever done at Miami before.
"People most often think of NROTC as a military entity with midshipmen wearing uniforms and drilling out in the Millet Hall concourse and adjacent parking lot," Ryder said. "However, we are striving to combine the communities of NROTC midshipmen and Naval Science students, NROTC alumni, the greater Miami community, and citizens from the surrounding region who are interested in supporting Miami's contribution to our national defense."
"Return to in-person education allows Midshipmen to learn leadership through planning, preparation and execution, while achieving goals as a team. Miami hosting this symposium also offers a unique opportunity for Midshipmen to learn from exceptional officers, of previous generations, that developed their characters and educational foundations at Miami," said Lamphear.
The symposium keynote will be given by Vice Admiral Walter E. "Ted" Carter, Jr, USN (retired), president of the University of Nebraska. Carter was also formerly Superintendent of the US Naval Academy, and President of the Naval War College.
"There is no one better to discuss education and professional development of Navy and Marine Corps officers than Admiral Carter," Ryder said.
Carter's live address, "Education and Professional Development of Navy and Marine Corps Officers in the Mid-21st Century," will be held remotely in a "fireside chat" format. He will be followed by the luncheon speaker, retired Marine Corps Lieutenant General Robert Ruark '81. Ruark will talk about his transition from Miami to the Fleet while maintaining Miami's "Love and Honor" code and spirit throughout his career.
"We are very excited to participate in this event, and we thank Miami NROTC Alumni for their leadership in planning," said Lamphear.
Learn more: