Announcements
Big congratulations to the winners of the 2019 Geoffrey Hall Undergraduate Artist Competition!
First Place- Nathan Rayens, piano ($1500 Prize)
Second Place - Emily Prochaska, bassoon ($1000 Prize)
Third Place- Matthew Neil Mac Manus, tenor ($500 Prize)
Honorable Mentions went to Timothy Knight, percussion, Katherine Perry, viola, and Cloie Dobias, piano.
The winners will present a recital at 11:40 am on Tuesday, April 2, 2019 in Souers Recital Hall. See you there!
Need to request a seat in a MUSIC class for Fall 2019?
All Art, CCA (prefix), Fashion, IMS, Music, and Theatre courses are part of the Registration Override Request (ROR) pilot for Fall 2019 registration. Force add requests for these courses can now be submitted from the course list!
Become a #ThrivingArtist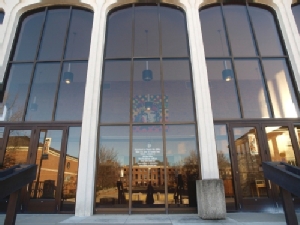 Begin planning for your career on Day One!
newsletter