Announcements
The Music Office is currently maintaining normal business hours, however if you require assistance please try contacting us first at 513-529-3014 or music@miamioh.edu. Messages will be returned within 24 business hours. Thank you for your patience during this challenging period of time.
Become a #ThrivingArtist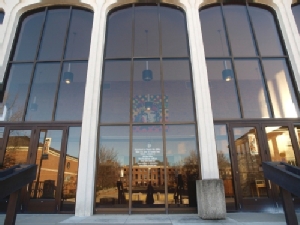 Begin planning for your career on Day One!
The College of Creative Arts stands with our fellow Miamians in denouncing the injustice black Americans have faced for too long. We must not be complacent in the face of systemic racism, violence, and oppression. We have the power to effect change--and to reflect our values--through what we make and design, the stories that we tell, and the music we create. We believe the arts can play an active role in this historic moment and that the artists we educate today will create, make, and design in a more just and stable tomorrow. The College of Creative Arts vows to research, reflect and be the change we want to see. We are creating a social justice task force to address past mistakes and will release a formal statement with details next week.
Black Lives Matter.
Need to request a seat in a MUSIC class for Fall 2020?
All Art, CCA (prefix), Fashion, IMS, Music, and Theatre courses are part of the Registration Override Request (ROR) pilot for Fall 2020 registration. Force add requests for these courses can now be submitted from the course list!
newsletter