Miami faculty part of CDC Ebola Web training team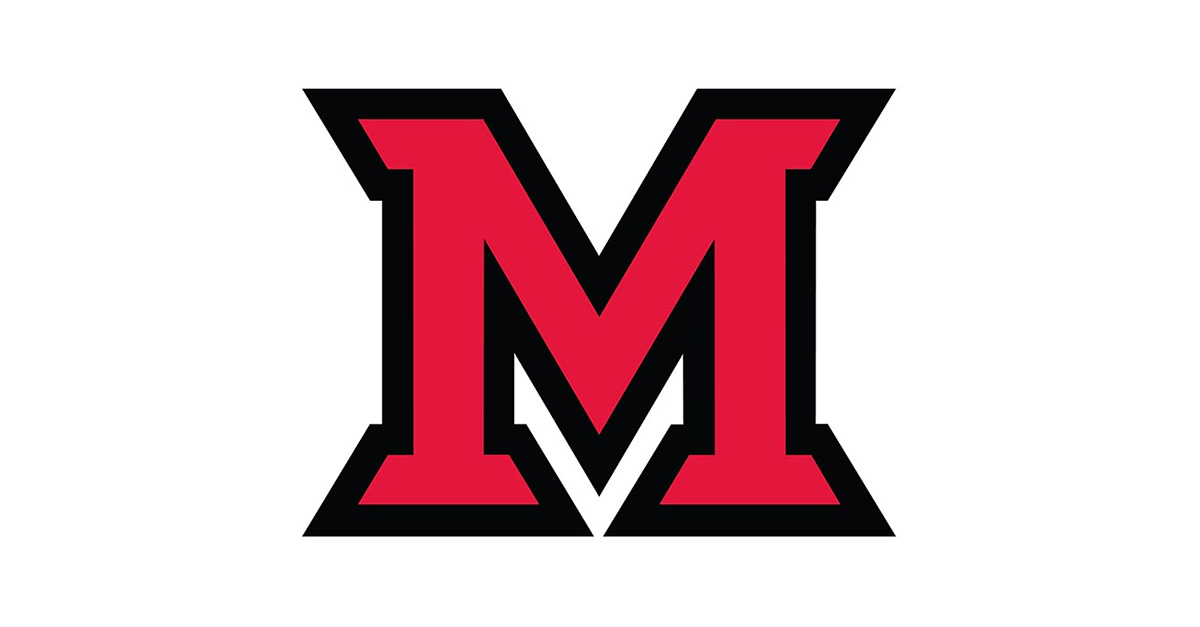 Oct 31, 2014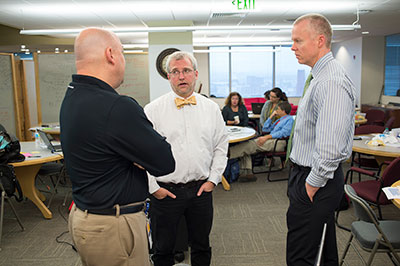 Glenn Platt, center, works with an interdisciplinary team to create a
web-based training program for the CDC for medical staff working with
patients who may be infected with the Ebola virus.
(Photo credit: Johns Hopkins Medicine, Christopher Myer)
written by Claire Wagner, University News and Communications,
and Lisa S. Broadhead, Johns Hopkins Medicine
Glenn Platt and colleagues at Miami University's Armstrong Institute for Interactive Media Studies (AIMS) are working with medical professionals to create a visual, Web-based training program to help medical staff learn how to protect themselves while working with patients who may have the Ebola virus.
The training modules they helped create are available on iTunes U and the CDC website.
The Centers for Disease Control and Prevention asked Johns Hopkins Medicine to lead a group to design an interactive learning program that guides health care workers, nurses and physicians through government-approved protocols as they provide care to patients who may be at risk of contracting the Ebola virus. Johns Hopkins contacted Platt, AIMS director, C. Michael Armstrong Chair in Interactive Media and professor of marketing at Miami.
The program trains health care providers in three critical areas: proper donning of personal protective equipment (PPE), the safe removal of gear and active monitoring skills. All three modules will be available for free on the CDC's website (click on "Choose Equipment," then click the equipment and see the videos) and soon to the millions of iOS users on iTunes U.
Platt contributed to the program's creation in several ways by:
Coordinating content from experts to develop and edit scripts for modules.
Creating the HTML code for the online module with Artie Kuhn, AIMS faculty, and Stuart Yamartino, junior interactive studies major, using E-pub, which allowed the team to put the training content into an HTML structure that can easily be shared across different Web platforms.
Developing a template used by three module teams to storyboard the content for each module. Storyboards consisted of three columns including text, timing and images to direct the video team as to how to conduct each shot for the training.
Coordinating the publication of the three modules.
Spearheading the initiative are infection prevention and safety experts from the Johns Hopkins Armstrong Institute for Patient Safety and Quality. Over the course of five days, the team worked with experts in infectious disease, nursing, systems engineering, content development and visual design from across the country to create the interactive learning experience for health care workers.
"This program, with videos and being on iTunes U, can also be seen by people in Liberia – via the videos, health care providers anywhere can learn to protect themselves," said Platt.
How do you prepare a nationwide training program?
To prepare for the online program's development, systems engineers visited The Johns Hopkins Hospital to watch a team of biocontainment experts to understand the specific environment and constraints faced by nurses and clinicians caring for patients who could possibly have contracted Ebola. Next, the full team reviewed the CDC guidelines and searched for possible discrepancies between the words written on the page and the actions performed by care providers in the hospital. 
Elements such as limited space in a hospital room or even the anxiety and exhaustion of the health care workers can further complicate intensive situations.
Using a variety of human factors and safety engineering methods, the team identified potential safety failures in the donning and removal of protective gear and risk factors that could lead to contamination.
Module scripts highlighted these risks and how to mitigate them to make it easier for clinicians to comply with CDC guidelines in a real situation.
These instructions were tested in a simulation center, where novices and experts replicated the guidelines described.
Revised and corrected steps were filmed.
"What's notable about this is it's a fairly unprecedented interdisciplinary group that could ramp up and get something done in one week: doctors, nurses, other health care providers, engineers, programmers, designers, government agencies, all working together," said Platt.
"Rapid-problem solving is what AIMS is built for," he added. "It's cross-divisional – there is nothing like it in the world. We're about bringing technologists, designers and writers together to solve problems. There couldn't be a better academic partner because the interdisciplinary nature of AIMS doesn't exist anywhere. It what Miami and Mike (Armstrong, Miami '61) have envisioned from day one."
According to Forbes, more than 85 percent of physicians in the United States have iOS devices, providing access to iTunes U content, including this new training program.