"Vikings: Beyond the Legend" at Cincinnati Museum Center hosts Miami Galleries Day Feb. 4
Jan 26, 2017
By Jason Barone, College of Arts and Science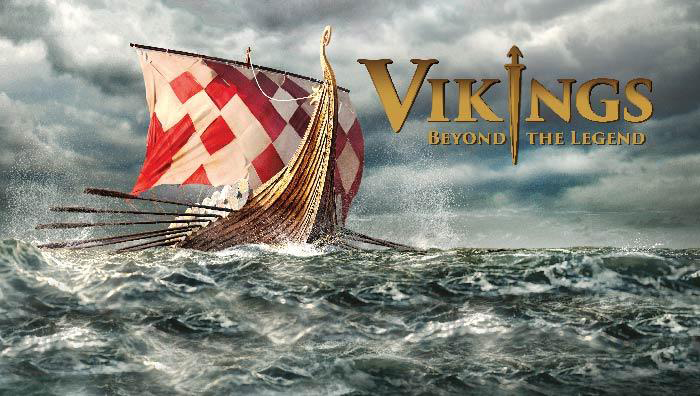 Images from the Cincinnati Museum Center's "Viking: Beyond the Legend" exhibition.
The brutal and exotic mystique of the Vikings receives a new spotlight in the worldwide, ocean-spanning exhibition "Vikings: Beyond the Legend" already captivating millions, and now invading the Cincinnati Museum Center. Experts from Miami University are joining the fray by collaborating on two special events in February.
On Saturday, Feb. 4, the museum center presents Miami Galleries Day, during which Miami faculty and graduate students share their expertise on Vikings with a variety of informal talks.
On Tuesday, Feb. 21, the free Insights Lecture "Know Your Vikings: Raiders, Builders, and Legends" will provide more details about the ancient culture.
Miami Galleries Day is included with a "Vikings: Beyond the Legend" exhibition ticket, while the Insights Lecture is free and open to the public. Both take place at Cincinnati Museum Center, inside downtown Cincinnati's Union Terminal.
Miami University students and staff may purchase tickets to "Vikings: Beyond the Legend" at a special reduced rate of $14.50/adult ticket ($5 off adult ticket) by showing your ID or by purchasing online with the code: SUPERMIAMI.  (Please note that this discount cannot be combined with any other offer or be combined with the Cincinnati Museum Center's member rate.)   
"We're looking forward to partnering with Miami University so that we can utilize experts in our own backyard to expand on the lessons and revelations that "Vikings: Beyond the Legend" present," said Elizabeth Pierce, president and CEO of Cincinnati Museum Center. "The exhibition presents a complex Viking culture that goes beyond the caricature of barbaric warriors and explores the beliefs, values, skills and culture that continue to influence and captivate us today."
"The Vikings cared about much more than just swords and looting," said P. Renée Baernstein, professor of history and associate dean of Miami's College of Arts and Science. "This exhibition, along with the Miami-sponsored events, invites the public to feel, hear and imagine how the people we call Vikings lived everyday life: how they ate, farmed, worked, wrote, sang and dreamed. Miami Galleries Day in particular will be great for kids, too, so bring the family."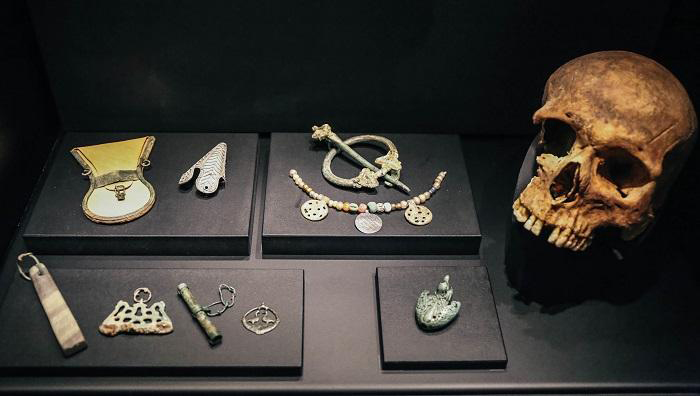 Miami Galleries Day will be set up as a series of informal talks from noon-2 p.m. Guests are welcome to move from one to another, as the lectures take place concurrently. Tickets can be purchased on the museum center's website.
"Vikings: Beyond the Legend" features more than 500 original artifacts from the Swedish History Museum, plus interactive displays and hands-on challenges.
In addition to replica Viking ships measuring 21 and 27 feet, the exhibition includes the longest Viking ship ever discovered. The 122 foot Roskilde 6 makes its North American debut in Cincinnati as part of the museum center's exhibition.
Faculty and graduate students from Miami will discuss:
Viking English Today - Patrick Murphy (associate professor, English): Few English speakers know their everyday speech is shaped by long-gone Viking invaders. Contact with Old Norse in the medieval era gave the English tongue scores of common words, so that we can scarcely now speak without Viking lingo. Even our pronouns are Norse. But beyond all this, the Vikings left a far deeper scar on the structure of English itself, fundamentally altering its grammar. Come learn how.
Rune Writing and Old Norse Language - Ruth H. Sanders (professor emerita, German) and Lara Thurston (Miami '12, painting): Runes are mysterious markings to us, a system of writing to the people of the North in Viking times, used from around AD 150 to 1100 for carving on stone or wood to mark graves or to make magic charms. We'll tell you a bit about the runes' history, show you how they represent sounds and words, and even write your name for you in runic script, if you like.
Women's Work and Spinning - Leigh Winstead (graduate student, history): Norse women used a simple drop spindle to make thread out of wool. Try it yourself and learn about women's lives in Viking farmsteads.
Long Ships and Buildings - Gerardo Brown-Manrique (professor, architecture & interior design): Learn about the similarities between Norse shipbuilding techniques and their constructions on land, whether for domestic or higher purpose.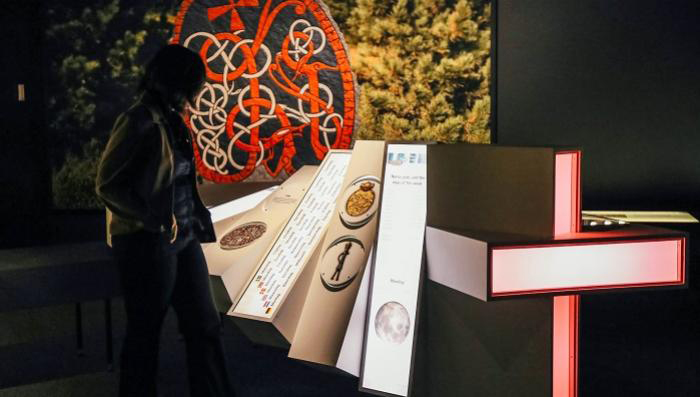 The Insights Lecture, which begins at 7 p.m. on Feb. 21, is free but has limited spots. To RSVP, call 513-287-7001 or visit the website. It will feature the following topics and experts:
Raiding and Trading in the Middle Ages - Dan Prior (associate professor, history): The Vikings were just one among many raiding cultures in medieval Eurasia. Prior sets the stage with an overview of medieval conquerors on land and sea, including Mongols, Huns and Vikings.
Viking Ships, Viking Buildings, and Architecture in Scandinavia - Gerardo Brown-Manrique (professor, architecture & interior design): Did you ever wonder how modern Scandinavian design – think Ikea or Eero Saarinen – relates to the medieval Vikings? Brown-Manrique will explore Viking building techniques, including ships, farms and churches, to show how their design, woodworking and decoration developed and influenced the early twentieth century architects of Scandinavia as they developed Nordic modernism, the style so familiar to us today.  
Musical Legends: Norse Gods and Vikings - Margaret Breidenbaugh (graduate student, history): We know very little about Viking folk music, but that hasn't stopped us from speculating about these captivating Scandinavian seafarers. From Richard Wagner's epic German opera, "The Ring Cycle," to modern Swedish metal bands like Bathory, to music featured in the History Channel's popular TV series "Vikings," people have used their own musical languages to express fascination with the Vikings. This talk will ask whether these musical portrayals are harmless generalizations, negative stereotypes, or attempts to get history right.
"Vikings: Beyond the Legend" is a joint venture between and produced by The Swedish History Museum in Sweden and MuseumsPartner in Austria. The Roskilde 6 display is a joint venture between and produced by The National Museum of Denmark and MuseumsPartner.
For more information or to purchase tickets, visit Cincinnati Museum Center's website.