Foreign Language Education
Research shows there are benefits of second language learning that exceed a student's own linguistic abilities. Second language learning provides cognitive benefits that help to support academic achievement, and improve one's beliefs about other's cultures. Miami University offers foreign language learning opportunities for teacher candidates who wish to study and teach Chinese, French, German, Latin, and Spanish with licensure for grades K-12.
We utilize a cohort-based approach to teaching methods and pedagogy for each language taught in the department. We offer two teaching methods courses to instruct teacher candidates on effective language teaching strategies in their respective fields of study.
Advantages of Miami University's Foreign Language Education Programs
All students participate in a full semester study abroad program. This immersion experience enhances target language proficiency and cultural knowledge and understandings.
A strong emphasis on content and the opportunity to double major. Most foreign language education majors also complete a second major in the foreign language.
Highly regarded faculty with current knowledge of methodology for teaching foreign languages.
You can graduate in 4 years and go immediately into a teaching position for Pre-K through Grade 12.
You will receive the personal attention that Miami is known for through the benefit of small classes, and the opportunity to interact with faculty inside and outside of the classroom.
An intense, practice-based curriculum where you gain extensive field observations and 16-weeks of practice-based learning in student teaching.
Preparation to teach all types of learners in your classroom. Additional opportunities are available to get an even more in-depth understanding--including a TELLs (Teaching English Language Learners) certificate and a minor in Special Education.
Foreign Language teacher candidates utilize the latest in technology to enhance language learning.
An award-winning Urban Cohort program that allows you to specialize in teaching children and youth in urban school settings.
Program Admission and Licensure Information
Students declare a pre-major in a teacher education program at the time of university admission or as soon as possible. After meeting the criteria of acceptance, students apply for a cohort—a group of students selected to experience methods courses and field experiences together.
The Foreign Language education programs can lead to five different licenses:
Chinese
French
German
Latin
Spanish
Miami's Department of Teaching, Curriculum, and Educational Inquiry is fully accredited by the Ohio Department of Education and the Council for the Accreditation of Educator Preparation. While Miami participates in licensure of teachers through an interstate agreement, if you are planning to teach in another state, you should contact that state's certification office so you can apply for certification or licensure in that state.
Student Learning Outcomes
Candidates will demonstrate interpersonal, interpretive, and presentational proficiency as they communicate information, use connected ideas, are spontaneous, create with language, and answer questions.
Candidates will be able to use the World Readiness Standards and the three modes of communication to design, implement, assess, and reflect on language instruction and student learning.
Candidates will be able to use Second Language Acquisition research and theory to design, implement, assess, and reflect on language instruction and student learning.
Candidates will be able to use social justice, diversity, equity issues around the world to design, implement, assess, and reflect on language instruction and student learning.
Candidates will be able to design, implement, assess, and reflect on language instruction that increases the language proficiency and cultural competence of their students.
Tangelica
 

Glover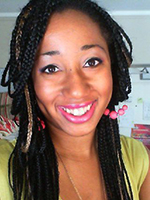 Foreign Language Education major
"By becoming a Spanish education major I found the path to what I consider to be the best of both worlds: world languages and teaching! I have always been enamored by foreign language and world cultures. After graduating high school, I knew that teaching Spanish was exactly what I wanted to do."
"I absolutely love and adore my major. Choosing to come to Miami to major in this was the best decision I could have ever made. This university has a phenomenal program for education that prepares and equips you to be ready for the day that you have a classroom of your own. I was able to study abroad for a semester in Valparaíso & Viña del Mar, Chile, which was an incredible experience that completely changed my life. I'm extremely enthusiastic about what I do here and passionate about my major."