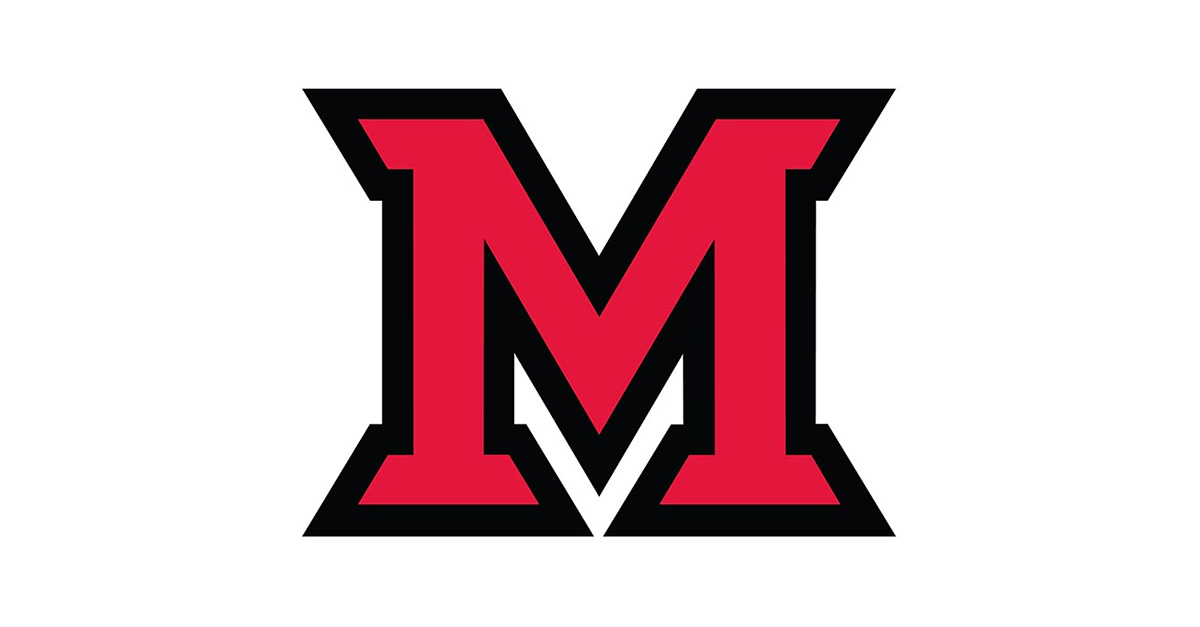 Apr 25, 2019
Colleagues,
Faculty Assembly meeting will be Tuesday, May 7, 2019 (4:15 pm) 102 Benton Hall. Bob Applebaum and Julia Guichard, co-chairs of the Strategic Planning Steering Committee, will provide an update on the committee's progress.
As we get closer to the end of a busy academic year, the Weekly Three emails will likely include more than three items. Such is the case today:

Senate Update - University Senate has elected leadership for the 2019-2020 Senate Executive Committee:
Dana Cox (Mathematics) Current Chair-elect, will serve as Chair
James Bielo (Anthropology) was elected Chair-elect
Chip Hahn (Speech Pathology and Audiology) was elected Senator at-large
Open Carry Demonstration on Campus
-  A group that has led "open carry" walks at other Ohio campuses plans to lead a walk on Miami's Oxford campus and in the City of Oxford sometime on Friday, May 3rd.  Please understand that Ohio law permits people to carry weapons on public property. The group will not enter any university buildings carrying weapons and Miami will have police officers stationed near the walk in order to help promote safety and protect the rights of all, including walk participants. More info is available in this 
April 19, 2019 University Communication article
.
Fulbright Awards – Please join me in congratulating the seven current students and one alumna recently offered Fulbright awards for the 2019-2020 year. Awardees and information include:
Alexandra Fair - graduate student in history, has been awarded a Fulbright/University of Reading Award to pursue graduate work in the United Kingdom. She is Miami's first research/study award winner since 2010.
Sarah Berg - senior, English literature major with minors in art/architecture history, creative writing and Asian/Asian-American studies, English teaching assistant in South Korea.
Madison Cook - senior, diplomacy and global politics and psychology double major, English teaching assistant in Ecuador.
Emily Erdmann - senior, French and Russian, East European, and Eurasian Studies double major and rhetoric/writing minor, English teaching assistant in Russia.
Cyrus Green - graduated in 2018, international studies major with Spanish minor, English teaching assistant in Argentina.
Lauren Voegtle - senior, international studies and Latin American, Latino/a, and Caribbean studies double major, English teaching assistant in Brazil.
Jessica Weaver - senior, integrated social studies education major, is an alternate to be an English teaching assistant in Belgium.
Jane Winsett - graduated in 2017, international studies and women's, gender, and sexuality studies double major with Spanish minor, English teaching assistant in Kosovo.
Student Tech Fee Proposals
- IT Services has announced $525,000 will be available for the annual 
Student Technology Fee Competitive Proposal Process
(Tech Fee), and that the proposal process will be completed in the Fall, 2019 again this year. Details about the proposal process and a schedule is 
available here
 and the deadline to submit proposals for 2019-2020 awards is September 23, 2019.
Summer Reading Program - Please consider signing up to be  a discussion facilitator for Miami's Summer Reading Program with incoming class of '23. Although the Convocation ceremony has been moved to Sunday, August 25th at 3:00 PM this year, the book discussions will occur on Friday, August 23rd at 11:15 AM, following the various academic divisions' Welcome for New Students. You can find details about the Summer Reading Program, the role of discussion facilitators and a link to sign up here.
Until next week,
Phyllis