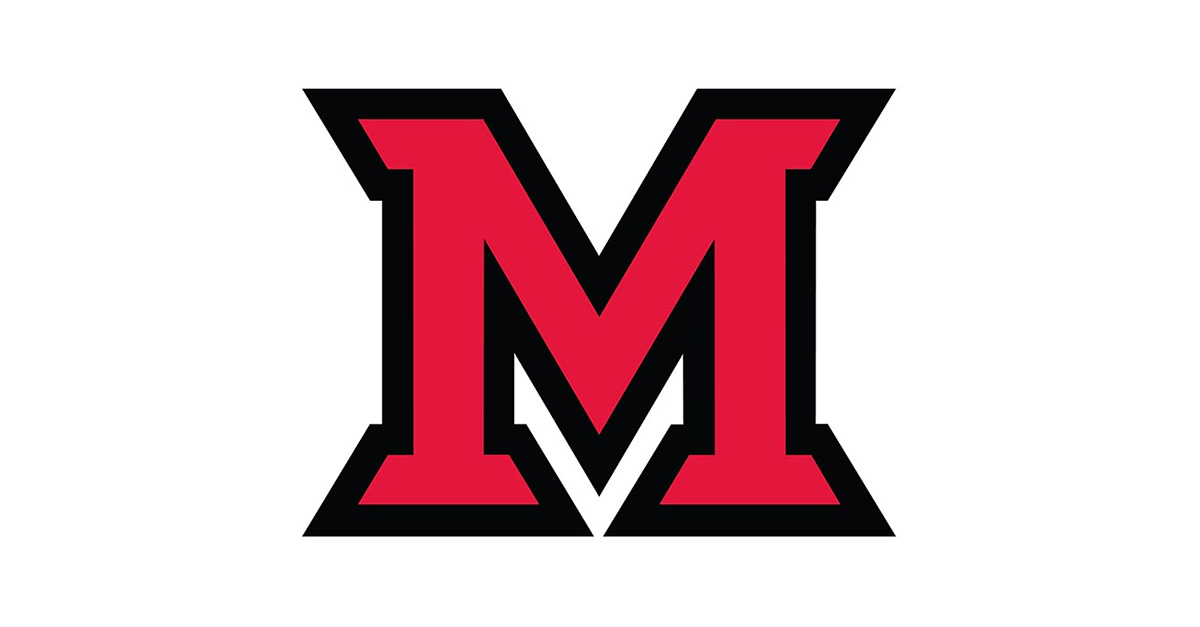 Sep 26, 2019
Dear Colleagues,
Recently, I had the pleasure of presenting this year's Provost's Student Academic Achievement Awards to 10 Miami well-deserving students. All the recipients have achieved an impressive record of academic and scholarly achievement, and are shining examples of the excellent, engaged students we are proud to have as part of the Miami family. Congratulations to all!
Now, this week's Three:
Board of Trustees Meeting Update – Miami's Board of Trustees met on the Oxford campus last week. While highlights of the meeting can be found in this UCM news article, I want to provide details about two particular board actions here:
In response to the bold recommendations for scholarship and graduate education in our new strategic plan, I shared my plan to separate the position of dean of the graduate school and the university's chief research officer. These offices are related but have very different goals and missions. Recruiting two leaders to these enterprises will allow us to make better progress in these areas. The Board resolution established the title of Vice President for Research and Innovation. Additional details are forthcoming but for now:

Effective October 1, Jim Oris, the current Dean of the Graduate School and Associate Provost for Research & Scholarship will assume the title of Vice President for Research and Innovation and will begin making progress on our strategic goals. As Jim has announced his intention to retire from Miami University effective June 30, 2020, we will also quickly move to launch a national search for a permanent VPR&I.
We have already sent a campus-wide call for letters of interest from qualified faculty for the position of Interim Dean of the Graduate School while the university conducts a national search for a permanent dean. We expect to announce an interim dean soon.
We will be retaining a search firm to assist with these national searches. Internal and external candidates will be strongly encouraged to apply for either position, and we will need all faculty and staff to help us recruit exceptional candidates.

The Board approved an initial round of funding to perform planning and pre-construction work on a new Clinical Health Science Building. The new academic building is a response to faculty proposals from the initial round of Boldly Creative to expand the nursing program (along with graduate nursing degrees) to Oxford and to develop a Physician Assistants graduate program. The building, to be located on the Oxford campus near the existing health services, will:

Create a "Health Sciences" district, creating synergy with Kinesiology and Health programs and bringing Speech Pathology and Audiology to that area
Provide an expanded, modern space to serve students' health and wellness needs
Allow better access and integration with the Oxford Community
Create potential synergy with the student recreation and athletics facilities currently located in that part of campus.
Don't forget that we are looking for BOLD, CREATIVE ideas for the next round of Boldly Creative funding.
University Awards – Nominations are due this semester for several annual university awards recognizing outstanding teaching, scholarship, research, creativity, service, advising, career achievement. Please consider nominating a colleague or department/office for:
Calendar Items:
Week of Wellness – Miami's annual Benefits and Wellness Fair is next week on the Oxford, Middletown and Hamilton campuses as part of Miami's "Week of Wellness" for faculty and staff. Benefits Office staff will be on hand to answer questions about benefits including the 2020 changes in medical and retirement benefits, open enrollment period, and Miami's Healthy Miami program. You also can get a flu shot and have your blood pressure checked. Also that week:

Sunday, September 28 (9:00 am - 2:00 pm) Natural Areas' annual Hike-A-Thon
Wednesday, October 2 (8:30 am- 2:20 pm) Tri-Health Mobile Mammography Unit on campus

Diversity and Inclusion Conference – Faculty and staff are invited to attend Miami's first Diversity and Inclusion conference, Across the Divide, on Friday, October 11 (8:00 am -4:00 pm) Shriver Center.
Thank you for another fantastic week at Miami.
Love and Honor,
Jason