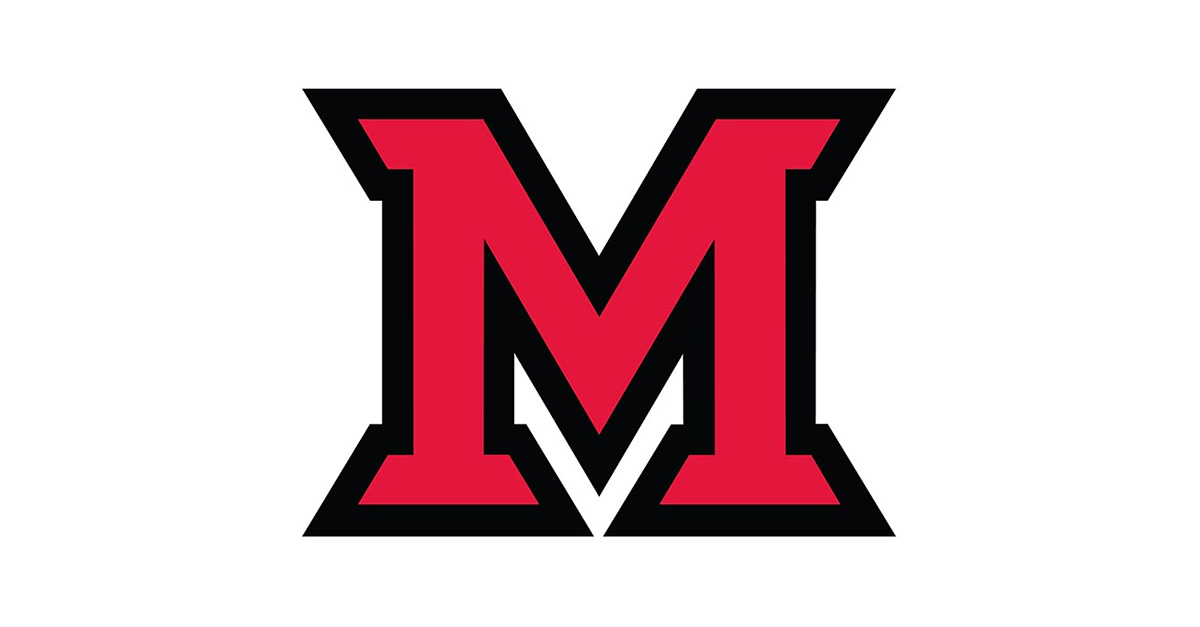 Oct 03, 2019
Dear Colleagues,
As you may have already learned, Deans Marek Dollar (CEC) and Marc Rubin (FSB) will conclude their terms in 2020 with Dean Dollar returning to Miami's faculty and Dean Rubin retiring from the University. Search Committees have been formed and Miami has engaged the services of a national search firm, Storbeck/Pimentel, to assist in both important searches.
I want to recognize them both for their years of dedicated service , for welcoming me to Miami, and being an invaluable source of information and guidance. Thank you both. I also thank Deans Cathy Bishop-Clark (CLAAS) and Liz Mullenix (CCA) who will each chair one of the search committees and to our faculty and staff colleagues who will be serving on these important committees. More information and a list of search committee members can be found in this recent UCM news article.

Now, three things to consider this week and a correction to one of last week's items.
Shared Governance is an emphasis in the Provost's office these days, and I hope throughout campus. We are committed to effective shared governance. For this to work, we need everyone who is sharing the responsibility of governance to commit to being well-informed, active participants who are willing to make the hard decisions that are unpleasant as well as the easy decisions.
It's easy to say, for example, that we should be working toward carbon neutrality and reducing our harmful effects on the environment, and we are, but the hard part is to decide where we pull resources from to fund those expensive initiatives. It's easy to give glowing annual reviews to colleagues; it is much harder to give honest feedback where there is a need for improvement - or harder still, to recommend a colleague not be reappointed. However, we cannot thrive as an institution if everyone is not participating fully and authentically.
Thanks to all of you who spend countless hours to helping Miami to be an exceptional place to work, study, and live. We continue to seek ways to improve our communications, respect for differing opinions, and shared governance infrastructure.
Reminders:
Email Scams – There is yet another found of email scams making the round on campus in which scammers use professional photos and Miami-ish emails to persuade colleagues to purchase gift cards or other items on the sender's behalf. Please know that University administrators will not ask you to purchase anything in this manner. Please be skeptical and double-check the accuracy and authenticity of any email that requests you to purchase items or to provide your university or personal credit card information.
President Crawford's Annual Address will be Wednesday, October 23 (4:15 pm) in ASC Wilks Theater. There will also be an event following the address to celebrate the implementation of Miami's new Strategic Plan, now called MiamiRISE (Research, Scholarship and Artistry; Innovation, Student Success, and Engagement), at 5:00 p.m. in ASC.
Diversity and Inclusion Conference – You can still register for Miami's first Diversity and Inclusion conference, Across the Divide, to be held on Friday, October 11 (8:00 am -4:00 pm) Shriver Center.
New OEEO Online Reporting Process - The Office of Equity and Equal Opportunities (OEEO) recently launched a new way for Miami employees and students to report incidents of harassment and discrimination. Their new web-based incident reporting form is available 24 hours a day/7 days a week, and is designed to capture all pertinent information about an incident. In addition to using the new form, faculty, staff, students, and visitors may call 513-529-7157, email OEEO@MiamiOH.edu, or stop by OEEO in Hanna House to ask a question or report an incident. If the situation you are dealing with is an emergency or poses an imminent threat or danger, please call 911.
The deadline to submit Career Grant proposals for the Center for Career Exploration and Success's Career Grant Awards is Monday, October 21, 2019.
Car Rental for University Business – When you reserve an Enterprise or National rental for university business travel and are involved in an accident or if the car is returned with damage, you are required to complete a driver's accident report. In addition, any accident you are involved in while on university business should also be reported to your immediate supervisor as soon as possible. Accurate reporting of accidents and damages is critical.
Corrected Awards Nomination Information – Below is a corrected list of University awards for which nominations are due this semester. Please note that The Distinguished Service and Distinguished Professor Awards are presented on alternate years:
Thank you for your efforts this week in support of our students and Miami's mission. Until next week,
Love and Honor,
Jason