12-16-20 Message to Community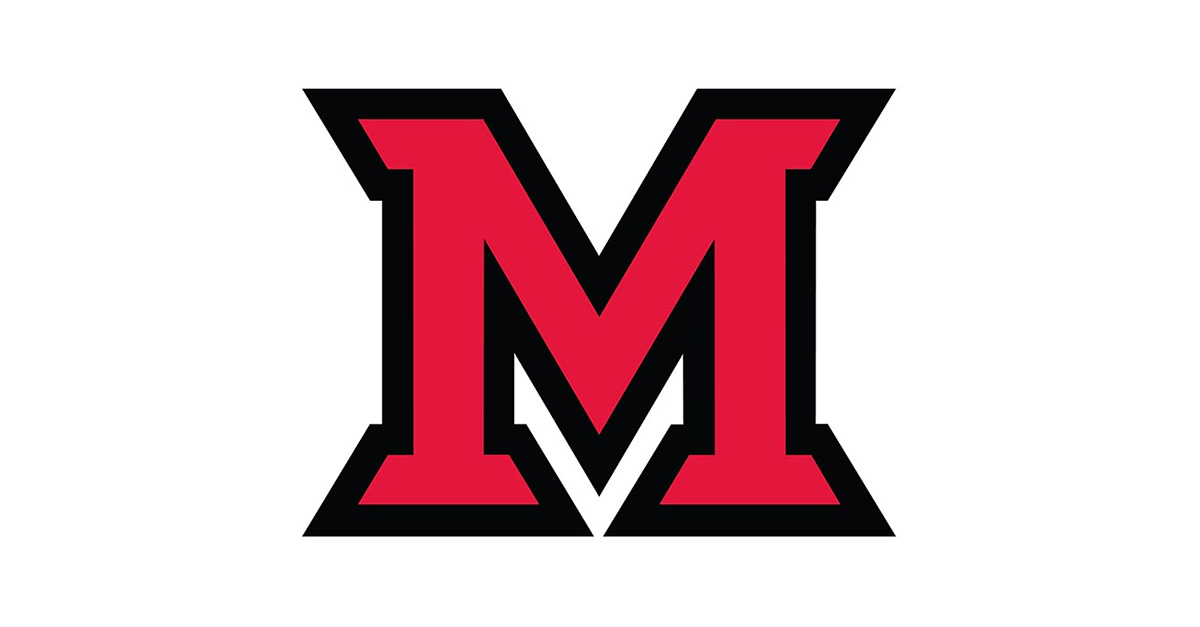 Dec 16, 2020
Colleagues,
I hope this final communication for the Fall 2020 semester finds you doing well, reflecting on a semester that saw us as a community rise to ever-changing challenges, meeting those challenges successfully, and continuing to serve our mission with excellence.
Looking to the future, Miami University reached our first Fall 2021 application deadline on December 1. Despite a slow start to the college search process by high school seniors nationwide, Miami applications were up substantially year-over-year at the December 1 deadline. As of Friday, December 11:
Total applications received: 26,093, up 9.6% overall or 2,282 apps
Applications from Ohio residents are up 10% or 1,147 apps
Domestic Non-Ohio residents are up 9.2% or 1,041 apps
International applications are up 8.1% or 89 apps, with the highest total applications from Vietnam, India, and China. Applications from China are down by 64% year-over-year
Applications from diverse and first-generation student populations are up overall as well.
Approximately 8,000 prospective students will receive admission and scholarship notifications from the University just before the holidays. Another round of decisions will be released around January 15, 2021.
Enrollment Management and Student Success and the Office of Admission have asked that I share their gratitude for all the University faculty and staff that participated in fall recruitment efforts. Speaking for Academic Affairs, I think we are all thankful for the tireless and dedicated folks in EMSS!
Some updates for you:
Reminder about Campus Status
Interim Dean of EHS
CLAAS/Regionals Dean Search Update
Fall Commencement Numbers
BOT Update from November meeting
Open Education Resources Update
Spring 2021 Wellness Days
Assembly Vote Outcome
Good News Items
Campus status reminders:
All electronic EXTERIOR doors on all campuses are currently locked (with the exception of normally scheduled Dining locations). All staff will continue to have tap access to their specified areas as currently assigned and managed by the Door Managers (who have the ability to update the group members).
Mail and Package Center information: Beginning Monday, November 23rd, office hours will be 8 am – 4 pm and there will be no mail or package delivery services. Regular hours (8 am – 5 pm) will resume on January 19th along with mail and package deliveries.

Residence Hall information: After Thanksgiving break, the Mail and Package Center team performed one last sweep of the Residence Hall mailrooms to collect any mail which had not yet been picked up by the students.  

Administrative and Academic Building information: Mail and packages for your departments can be directed to the Mail and Package Center and you should pick them up there (as you did during the summer months).
Interim Dean of the College of Education, Health and Society:
Dr. Denise Taliaferro Baszile will serve as interim dean of the College of Education, Health & Society (EHS) from Jan. 1 through May 31. Dr. Taliaferro Baszile has been the associate dean of diversity and student experience for EHS since 2015 and previously held positions as director of diversity initiatives for EHS from 2011-2015 and director of graduate studies for the department of educational leadership from 2009-2011. She has been a professor of educational leadership since 2018 and served as an associate professor of educational leadership from 2008-2018. Taliaferro Baszile, who joined Miami in 2002 as an assistant professor of educational leadership, earned her doctorate from Louisiana State University.
CLAAS Dean Search Update:
The search has been officially posted and the search firm,Storbeck Search and Associates, is busy building a robust pool for the search committee to begin their review with. We hope to bring finalists for interviews in late February or early March.
Fall commencement:
On Friday, December 11, Miami University presented 1,242 degrees during a virtual fall commencement ceremony. Degrees awarded include 13 certificates, 78 associates, 876 bachelor's, 267 master's and eight doctoral degrees. These numbers reflect both December 2020 and January 2021 graduates. The featured keynote speaker was Timothy Melley, professor of English and director of the Humanities Center, who is one of the 2020 Benjamin Harrison Medallion recipients. Since 1995 when he joined Miami, Melley has taught more than 30 different courses on subjects ranging from the American suburb to terrorism. Since 2011, Melley has led the Humanities Center and developed more than a dozen new programs, including a faculty publishing initiative, digital humanities fellowships and undergraduate research apprenticeships. 
November BOT Summary:
Anyone interested in the work of the Board of Trustees from November 20th can find all public materials here: https://www.miamioh.edu/news/top-stories/2020/11/trustees-november.html. Furthermore, prior BOT meetings materials are always available on the BOT web site: https://miamioh.edu/about-miami/leadership/president/bot/
Open Educational Resource and Affordable Learning Initiatives:
Miami University faculty have helped students save approximately $950,000 on textbooks and other learning materials since 2017 through open educational resource (OER) and affordable learning (AL) initiatives. You can help us reach the $1 million dollar mark by getting involved with MU's OER/AL grant programs! Awards for these programs range from $200-$1500:
OER Adopt: A grant program designed to support faculty in replacing their current commercial textbook with an OER.
OER Create: This program supports faculty authors with publishing OER textbooks they have authored.
Course Pack Consultation Service: Through this program the cost of course packs can be reduced or eliminated for students.
Alternate textbook Initiative: Faculty work with library staff to identify educational resources that students can access for free that can serve as a substitute for a textbook.
You can learn more about these grant programs here. Questions about them, or about OER and AL materials can be directed to Carla Myers, Coordinator of Scholarly Communications at myersc2@miamioh.edu.
Spring 2021 Wellness Days:
As you may already know, the Spring 2021 semester will not have a Spring Break as we have had in the past. Instead, we will have five Wellness Days spread throughout the semester, a model many other universities are also adopting. This will help decrease the possible virus spread as students, faculty, and staff might typically travel away from and back to campus during a long break.
The revised Academic Calendar for spring 2021 includes the following Wellness Days:
Wednesday, February 17
Tuesday, March 9
Thursday, March 25
Monday, April 12
Friday, May 7
On these days, Miami University will promote programming and best practices around the 8 Dimensions of Wellness: Physical, Emotional, Mental, Spiritual, Environmental, Social, Financial, and Occupational. More information about this programming will be distributed in 2021.
For planning purposes, it is important to note that no classes or other academic activities (labs, exams, etc.) are being held on the five Wellness Days. As you prepare for the spring semester, please keep these dates in mind—do not schedule study sessions or office hours on these dates, do not assign extra homework or projects that would need to be completed on these dates.
The Spring Break is often used by students and faculty for rejuvenating, refreshing, disconnecting, and/or catching up. Please plan to use the Wellness Days in much the same way. The Wellness Days will be critical for pacing ourselves to have a safe and successful spring semester.
Faculty Assembly Resolution: 
The Faculty Assembly Resolution to endorse the AGB/AAUP/ACE Statement on the Government of Colleges and Universities and to request that the Board of Trustees to add two faculty members to non-voting positions on the Board has passed. President Crawford, who chairs the Faculty Assembly, will send the resolution to the Board of Trustees for their consideration.
Adding faculty to the Board of Trustees would require a change in Ohio law. This was mentioned during the assembly. In the meantime while we have healthy systems of shared governance in departments, divisions, and at the university level, there is always room for improvement. The University Senate Executive Committee is considering a discussion of shared governance as one topic for our Senate retreat in January and the Senate Executive Committee always welcomes proposals for policy changes from anyone.
Select good news from around the University: 
With endless good news, here is a small sampling of things to be proud of:
The Nursing department continues developing degree programs to serve critical needs- this time, two proposals currently being reviewed at the state level: Masters of Nursing (MSN) and Doctorate of Nurse Practitioner (DNP). Both programs will be online. Congratulations to all who worked on these proposals!

Even in the midst of COVID, 19 students and 3 employers participated in Fall of 2020 in the regionals Work+ program. The program will grow to 4 employers and 30 students for Spring 2021.

Miami University was ranked 17th in the nation for best return on investment for online bachelor's degrees- a nice recognition that our regional campuses do excellent work.

Miami Regionals' Engineering Technology and Miami's Electrical and Computer Engineering were awarded a $325,000 Regionally Aligned Priorities in Delivering Skills grant in support of the Robotics Engineering and Robotics Engineering Technology programs.

Our Entrepreneurship department and Altman Institute for Entrepreneurship continues to collect an extensive list of awards and national recognitions. These include the 2020 NASDAQ Center of Entrepreneurial Excellence Award, the highest award a university-based entrepreneurship center can receive. The Princeton Review and Entrepreneurship magazine ranked Miami entrepreneurship in the top 10 for the 13th consecutive year, and the institute's RedHawk Venture Pitch Competition was listed in the top 20 by University-Sponsored Collegiate Entrepreneurship Competitions.

The Department of Psychology was recently awarded what might be one of the largest grants in Miami history- $6M

Six Miami University students have been awarded Benjamin A. Gilman International Scholarships to help fund their study abroad experiences this spring and summer. The combined total awarded to these students is $28,500. Two other Miami students were named as alternates for Summer 2021. Recipients of the Gilman Scholarship represent 307 colleges and universities across the United States who will study or intern in 87 countries through the end of 2021. Fewer than 1000 scholarships were awarded nationwide.

Miami's Dr. Allen McConnel was featured in CBS News around the benefits of pet ownership on wellness. I remain convinced that it depends on the animal, having lived with my wife's rubbish cat for fourteen years.

President Crawford authored an Op-Ed for Evollution.com on creating education supporting our Industry 4.0 environment.

Dr. Philip Smith, one of the architects of our university COVID testing and surveillance program, has been in some national media also.

Miami was featured in a Washington Post article about the changing of a mascot name- with the recent announcement that the Cleveland baseball team will sunset the "Indians" name, we are certain to get more attention.
Have a safe, restful, and peaceful holiday. We look forward to seeing you all on the other side of the holidays.
Jason Osborne