Humanities and social sciences make a strong showing at Miami's 2017 Undergraduate Research Forum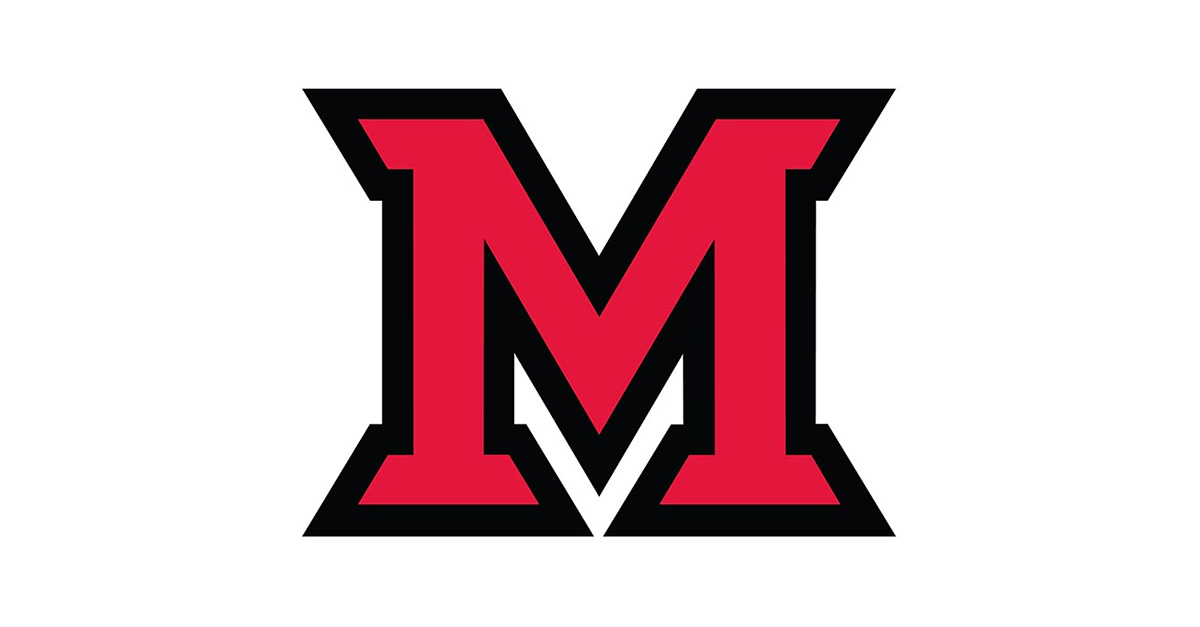 May 31, 2017
Written by Emily Kaminski and Ross Tague, CAS communications interns
Students discuss their research at one of the 2017 Undergraduate Research Forum poster sessions.
For many, the term "research" often connotes images of chemistry labs, biology specimens, and physics experiments — but students in the humanities and social sciences demonstrated the significance of their own research as well at Miami's annual Undergraduate Research Forum.
"It can be a challenge for people outside of the scientific fields to participate in the Forum," said Claire Stemen, a creative writing and interactive media studies major who graduated last month. "In many ways, though, the humanities are more accessible. And just because I don't have quantitative data doesn't mean I didn't find important things."
Stemen was among over 700 undergraduate researchers in the humanities, social sciences, and natural sciences who presented more than 350 projects at the Forum, held on April 26. Now in its 23rd year, it is described as the "premier event celebrating independent inquiry by undergraduate students at Miami University."
Advocating for the Humanities
Stemen, Graham von Carlowitz (German), Mayu Nakano (creative writing and Japanese), and Marissa Lane (creative writing and English literature), all came to the Forum with ambitious and diverse research findings.
Giving an oral presentation of her project titled "Pantsuit Nation and the Power of Dress," Stemen hoped to encourage examinations of how people dress.
"I wanted to kill the stigma," she said. "Clothing is arbitrary. And in that I wanted to talk about how it relates to feminism, because I think discussions like these became really important when Hillary Clinton lost the election."
Marissa Lane poses next to her poster at the 2017 Undergraduate Research Forum.
Nakano, Lane, and von Carlowitz gave poster presentations of their research.
Lane looked to challenge conventional thought by looking at narrative form in her project titled, "Breaking the Mold: Redefining the Novel."
"I was questioning everything," Lane said. "I asked, 'What is this doing in a text?' — be it a copy for a product on Amazon, a Facebook status, a news article, anything."
Similarly, Nakano looked at two novels from the same era — one American and one Japanese — to determine a cultural perception of disability in her poster presentation titled, "A Tale of Two Nations: The Perception and the Role of Disability in Flowers for Algernon and A Personal Matter."
"I tried to figure out fundamental values of these countries that contribute to the perception of disability," she said. "In this research project, I learned to use databases and look at both American and Japanese culture in an objective way."
Von Carlowitz, who gave a poster presentation titled "Exploring Germany's Immigration History in Light of the Refugee Crisis: An Examination of Integration," noted that his view on research expanded alongside his grasp of the German language.
"I learned that research can be interactive, whether that means sharing ideas with my advisor [German professor Mila Ganeva], or acquiring new ideas from everybody—classmates, friends, and, specific to my research, interviewees," he said.
Future of Humanities Research
As 2017 graduates, all 4 humanities students plan to continue their research in post-graduation careers. Lane hopes to take a few years off, continue writing, and ultimately pursue her doctorate in literature and creative writing. Nakano plans to study government policies in graduate school and one day work for the U.S government.
Von Carlowitz, as a recent Fulbright Scholar, will spend the summer readying for a year of teaching English in Germany as an English teaching assistant. After that, his career will "undoubtedly involve German."
"I aspire to be a high school German teacher," he explained, "but of course that's not set in stone — (a) because no one carves messages into stone anymore, and (b) because things can change pretty rapidly, especially when you are abroad!"
Referencing the stigma that humanities students sometimes face, Stemen said she hopes to see more humanities research in the future.
"I'm really happy that I did the Forum," she said. "When do you get the chance to showcase your own research? We should bring humanities to the forefront so everyone can think more openly."
As for her post-graduation plans: "I just want to be happy with what I'm doing and keep learning," she said.
Representing the Social Sciences
Brandi McConahay discusses her research with a fellow student (2017 Undergraduate Research Forum).
Among the students representing the social sciences were Brandi McConahay (anthropology '17), Wil Hughes (speech pathology and audiology '18), Netanya Lane (political science '20), Caleb Lovell (political science '17), and Virginia Hollatz (psychology '17).
McConahay presented three different projects at the Forum, consisting of "3D Archeology," "Augmented Archeology", and "Archaeological Pedagogy." She developed 3D models of artifacts, created an interactive interface for the anthropology department's virtual museum, and developed an augmented reality program to be used at archeological sites for visitors.
Watching archeology documentaries growing up, McConahay had always wanted to pursue the field. "I'm interested in making archaeology accessible to the public through digital technology, whether that be a virtual museum, 3D models, or augmented reality," she said. "All of my research this year has allowed me to work on skills that will assist me in both my scholarly research and my ability to connect with people outside of my field of study."
Hughes was inspired by his passion for working with people with disabilities and marginalized identities. In his project, "Do Deaf Children with Autism Differ from Typically-Developing Deaf Children in their Use of the Face?", he explored the effect of sign language exposure on the use of the face in deaf children with autism compared to typically-developing deaf children.
"I had to extrapolate and analyze gathered data in order to form a narrative, which allowed me to find meaning that could be applied to disability studies," he said.
Netanya Lane discusses her research at one of the 2017 Undergraduate Research Forum poster sessions.
Lane, as a freshman presenting her research for the first time, brought to light the caricatures of black women that are perceived by society and government today in her project, "Social Constructs of Black Women."
She decided to become a political science major to explore issues that exist surrounding the black community. "I believe that researching the various societal constructs of black women will be my first step of many," Lane said.
Lovell, a fellow political science major and 2017 graduate, discovered his research topic, "Elderly Care Facilities in Nicaragua," after realizing there was no real information available regarding options for aging persons in the Central American country.
Inspired by his love for politics and Latin culture, Lovell lived in Nicaragua for two months to gather data. He looked into the current system for aging Nicaraguans and analyzed how well it was prepared for the country's future.
"The coming years will bring an increased number of health needs, with comparatively much less financial ability to address them," he said.
Psychology major and 2017 graduate Hollatz investigated the difference in parents' perception of their children's technology use between homeschooled families and non-homeschooled families for her project, "Exploring the Use of Digital Technology in the Lives of Homeschooled Children."
"I focused on the importance the parents felt regarding technology in the lives of their children, as well as their children's use of technology and household rules set in place regarding technology use," she said.
Next Steps for Social Sciences Research
McConahay, who just graduated from Miami last month, will be attending the University of Cambridge to pursue a master's degree in archeology, after which she plans on continuing to a PhD program.
"My ultimate goal is to work in academia, museums, or government agencies," she said.
After he graduates in 2018, Hughes plans on following a non-traditional route for speech pathology majors by going into advocacy work for people with disabilities and general marginalized identities.
"My research has gotten me more involved in the field of autism and deafness, and it's been a very cool, interesting experience," he said.
For her part, Lane strives to one day be a Congresswoman to extinguish the societal caricatures of black women and bring about better representation for her community.
"In doing my research, I learned how to talk to people about issues that are serious to me and to the rest of the community," she said. "To be that person to speak for the community was big time for me."
Lovell plans to work in a policy analysis role that deals with issues in Latin America and the relationship between Latin America and the United States.
"Unlike other developed regions of the world, many areas of Latin America are still largely underdeveloped and economically weak," he explained.
Guided by her passion for developmental psychology, Hollatz is entering the master's program in education at the Ohio State University this fall. She ultimately hopes to go into a PhD program to continue research in children's education and children's technology use.
"I'm interested in trial development," she said. "Specifically, I'm interested in how children develop through education."
Emily Kaminski graduated cum laude this May with both a BA and MA in creative writing. Ross Tague, as a rising junior creative writing and media & culture major, will spend his fall semester abroad at Miami's Luxembourg campus.