Women & Writing panel addresses how #MeToo has impacted women journalists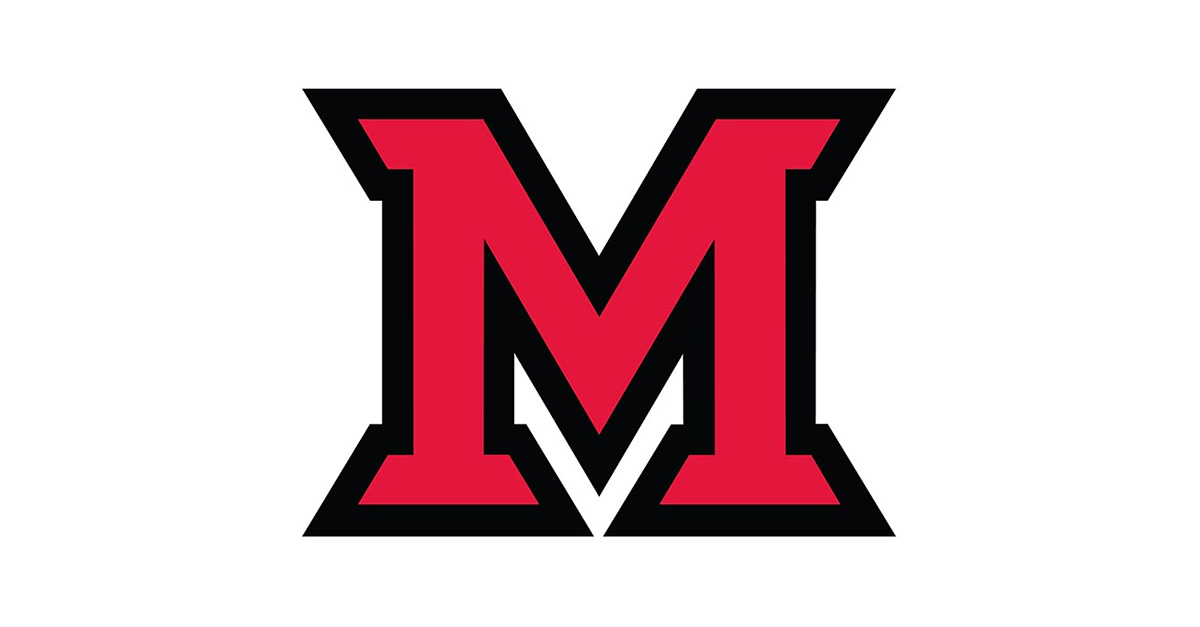 Mar 16, 2018
Written by Mackenzie Rossero, CAS communications intern

We are living in a #MeToo world and, recently, four notable women journalists came to talk about it.
On Saturday, February 24, Miami University's Chapter of the Society of Professional Journalists and the Scholars in Writing for the Media Program presented an event titled "Women & Writing: Finding Your Voice in a #MeToo World."
L to R: Society of Professional Journalists (SPJ) student co-president and article author Mackenzie Rossero, Kimber Myers, Lorraine Boissoneault, Jessica Contrera, Kate Fagan, and SPJ student co-president Kirby Davis
Guests included Kate Fagan of espnW, Lorraine Boissoneault (Miami '12) of Smithsonian Magazine, Kimber Myers (Miami '04) of the Los Angeles Times, and Jessica Contrera of The Washington Post. The event included a keynote presentation by Fagan, a panel with all four women, and intimate breakout sessions with each writer after lunch. There, students were able to speak to the women about their most well-known work.
As a co-president of Miami's chapter of the Society of Professional Journalists, senior journalism and American studies major Kirby Davis played a key role in planning this event.
"I'm really glad we got to bring all these female journalists to Miami," said Davis. ""The journalism major is mostly female, so this was a great opportunity for everyone to learn what it's really like to be a woman working in media today."
Patti Newberry, area director of journalism in the Department of Media, Journalism & Film, was wowed by the writers' range and success.
"Each is doing truly notable work in different areas," she said. "Lorraine writes incredible pieces tied to important moments in history. Jessica brings fresh and lively writing to stories about how we live our lives. Kimber has found great success in the competitive world of film review. And Kate is a superstar in the small community of female sports journalists working at the national level."
Navigating Traditionally Male Corners of Journalism
Fagan
During her keynote presentation, Fagan spoke a lot about her experiences as a woman in the sports world, as well as her time spent writing her article "Split Image" and book What Made Maddy Run about Madison Holleran, a University of Pennsylvania student who died by suicide in 2014.
Though Fagan started out in print journalism, she eventually made her way into television — where she began to gain an understanding of gender discrimination in the workplace. As sexual assault allegations became more frequent in the sports world, Fagan found herself asked to discuss them more and more.
And, in the beginning, she was rarely invited to discuss any normal sports issues. Fagan was proud to be speaking about the women-specific issues, but she had played college basketball and her knowledge went beyond the topics she was asked to discuss. She wanted to talk about other things too, like the Cavaliers and the Warriors and other gender-neutral topics that didn't require her input simply because she was a woman.
"I want my information and what I've worked on to be in the world. I want to be seen not just as the person who comes on TV and talks about these really hot-button issues," said Fagan.
Fagan was also happy to report that ESPN responded to this problem and that she was able to break out of the niche she had previously been in.
Myers
However, she still experienced the difficulty that comes with being a woman journalist in the sports world. She recalled a time where she was asked to go on television on late notice — too late for the station to offer her a makeup artist as they usually did.
When she went on air without makeup, Fagan quickly realized that her viewers had nothing to say about the content she discussed in her segment — they were entirely focused on her lack of makeup. Why could male reporters go on television without makeup and have viewers focused on what they said, instead of how they looked?
In response to this, Fagan always requests makeup when she is going to be on camera, even though she doesn't usually wear it. But Fagan knows that she has to conform to this expectation if her opinion is going to be heard.
"Nobody will listen to what I say, apparently, unless I have makeup on," she said.
Because of her gender, Fagan learned that she has to limit herself. Because she often covered sporting events, players or managers would invite her to get drinks afterwards — a guaranteed opportunity for inside information.
But, she always questioned how she would appear. How many drinks would it be acceptable to have? How many before she appeared to be a sloppy journalist or, even worse, what if her attendance led them to believe that she wanted something more than just drinks?
These questions quickly led to a 'no going-out' policy — simply because she is a woman.
Being Held to Different Standards
The other guests at the Women & Writing event said they had dealt with these things, too.
Boissoneault
Boissoneault, who works as a freelance journalist in addition to her work for Smithsonian Magazine, spends time in a different writing environment — one that has the potential to be particularly hazardous for a woman.
"In the freelance world, there is less protection, and you are often putting yourself in situations that aren't inherently dangerous but often come with a certain amount of risk," she began.
Boissoneault referenced another journalist she had known from Columbia University, Kim Wall, who was murdered while reporting a freelance project.
"I have been in the middle of nowhere in Texas in a man's house doing research there for multiple days with just him and me, and [Wall's murder] was something I was thinking about while I was doing that," Boissoneault said. "What if I needed to get away? Or if something went wrong? What level of risk are you willing to accept? [Freelance journalism is] especially challenging for women because we are more vulnerable to multiple types of attacks, and you take the risk anyway because you want to tell the story."
Contrera told the audience that she uses her position as a female journalist as a tool — helping her to write stories that other people cannot.
Contrera
"I think you have to look at ways [your gender and experiences] can advantage you," said Contrera. "I'm always looking for stories that I can do that maybe other people can't. [For a story,] I followed around a 13-year-old girl for a few months. That would be weird if I was a 60-year-old man. It would not be appropriate."
And, beyond being a woman in the journalism world, these women are writers in a #MeToo world. That is a difficult balance to maintain.
"The #MeToo movement is hard from a journalistic perspective," Fagan told the audience.
Contrera provided an example.
"I can't go to the Women's March," she said. "I might support those values, but I can't be seen there. And that's something you have to sacrifice. That's something you have to choose to give up to be in a position like mine."
When the panel was asked if the #MeToo movement had gone too far, there were strong opinions.
"It's worth mentioning that the vast majority of the #MeToo movement has been focused on harassment that has occurred to well-educated, white women," said Contrera. "So, for us to be like 'We got it! We've talked about it enough!' would be like, in my opinion, really missing the mark. Change for just some people is not the change we need."
Contrera also acknowledged that women don't always have the most productive perspective.
"Some women have attitudes like, 'I had to struggle, so you should, too,'" Contrera continued. "Well, that's not how it's supposed to work. It should be, 'I had to struggle so you don't have to.' It's really important for women to lift each other up."
Overall, however, the outlook from the four women was optimistic. Everyone was convinced that #MeToo has the potential to bring permanent, positive change.
"I'm hopeful that [the results of the #MeToo movement are] going to stick this time," said Myers. "I'm very curious to see how it plays out."
The Women & Writing event was sponsored by:
Department of Media, Journalism and Film
Family Fund
College of Arts and Science
Humanities Center
Department of English
Department of Global and Intercultural Studies
Women, Gender, and Sexuality Studies Program
Sports Leadership and Management Program
Note: The author, Mackenzie Rossero, is the other student co- president of Miami's chapter of the Society of Professional Journalists.