Spark Foundry CMO and Miami alum Scott Hess chosen as CAS commencement ceremony featured speaker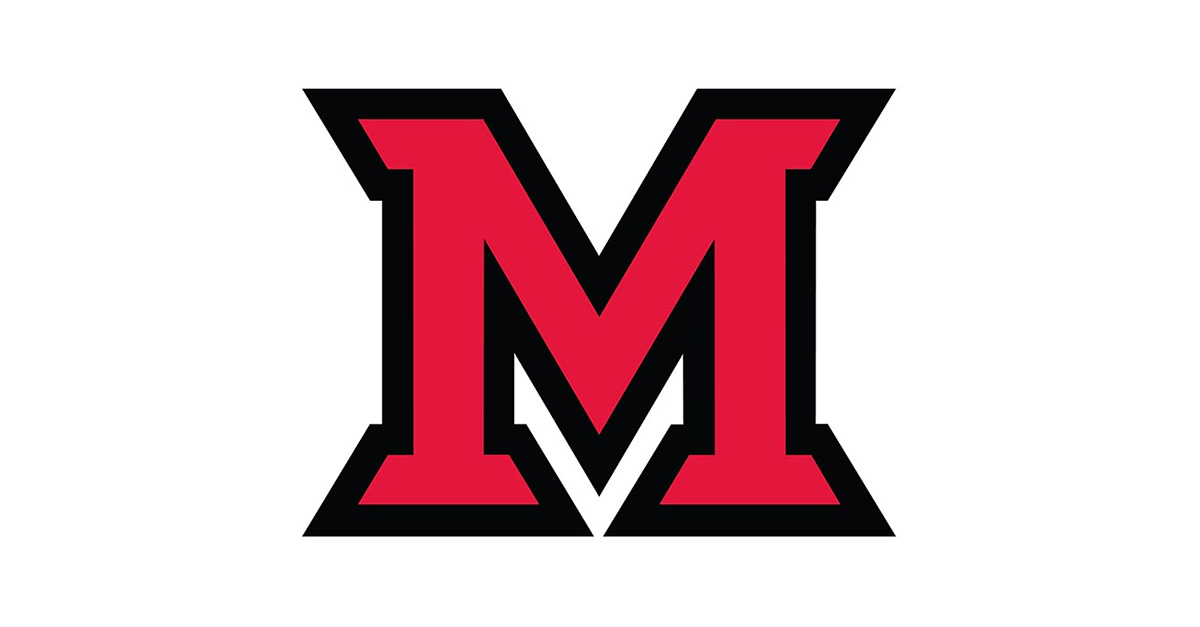 Apr 23, 2018
Written by Diego Marcucci, CAS communications intern
Scott Hess has been chosen as this year's featured speaker for the College of Arts and Sciences Recognition Ceremony on May 19. It's not the first time the English:Creative Writing major will be back in Oxford since graduating in 1989, but it's a visit that he's especially looking forward to.
Today, Hess serves as the Chief Marketing Officer at Spark Foundry in Chicago, IL, one of the world's largest media agencies. Apart from overseeing the brand and working with clients like Taco Bell and Starbucks, Hess continues to study, write, and speak about generational theory, the field of sociology that aims to understand how people born around the same time share common attitudes, beliefs, and behaviors.
"I'm so honored to come back to Miami and think it's going to be fun," Hess said. "I've really spent a lot of time thinking about what I want to talk about with the students."
Learning Valuable Lessons
When Hess had to decide about which college to attend, Miami wasn't initially at the top of his list. After enrolling and beginning classes in Oxford, he quickly fell in love with the town and the school. When he discovered the creative writing program, he knew he was home. Hess said that back then, he would rather attend a writing workshop than do just about anything else.
"Miami University is a central part of who I am today," Hess said. "It turned out to be the greatest choice I ever made."
As a Miami student, Hess remembers having a good time, but also being inspired by some of his teachers. He recalls an American Studies class in which the professor pushed every student to think hard about why they chose a position on a topic, and then made sure they were prepared to defend their choice. To symbolize their decision, the professor forced them to literally sit on one side of the table or the other, based on their position, and to switch sides if they were unable to defend it.
"He basically drilled it into us that in life, you can't be on the fence all the time," Hess said. "I remember the power of seeing that visually week after week, where he would not allow us to take a position that we couldn't defend."
Zigzagging to Success
Hess joined Spark Foundry in 2011, back when it was only a 65-person media agency. Today, it spans 65 countries and employs more than 3,500 professionals. But the path he took to get to where he is now after graduation wasn't easy, and it wasn't a path that many expected him to take.
"In 1989 I moved to Chicago with $200 in my pocket and all my stuff in moving boxes," said Hess. "Armed with a creative writing degree, it wasn't clear to me exactly what I was supposed to do next. There weren't a lot of 'entry-level poet' jobs advertised."
Small jobs are what kept Hess going at the beginning. He began by painting houses, setting up banquets at hotels, and working as a messenger for a law firm. His business career took off when a board member at the Arthritis Foundation in Chicago liked the work he did as a volunteer for them and helped him land an interview for a proofreading position at Accenture (formerly Andersen Consulting).
"My career has been essentially a series of improvisational zigzags," said Hess. "You just try and head in a good direction, and when that ride ends you jump on another ride still heading in the direction you want to end up in."
Nike, MTV, ESPN, and Harley-Davidson are a few of the brands that Hess has worked with since his career began. From when he graduated in 1989 to now, the lessons he learned at Miami are what have made him stand out. His passion for communicating has given him the opportunity to work on the "Truth" anti-smoking campaign, as well as to give more than 600 speeches nationwide, including a TEDx Talk in San Francisco.
"Being able to communicate effectively has been the single thing that's set me apart at every stage of my career," Hess said. "Whether it's writing or delivering a speech or simply being able to lead a meeting with clarity and precision, my writing degree prepared me to stand out from the background and become someone who other people seek out in business."
Adopting an Improvisational Mindset
When Hess looks back at his life, he notes that it was that spontaneous hitchhiking mentality early on in his career that got him to where he is today.
"What you don't want to do is spend a lot of time on the side of the road, waiting for just the right car, waiting for just the right ride," Hess said.
The advice he wishes to give Miami students is that once they figure out which broad direction they want to head in, to take on that hitchhiker mindset like he did.
"With each successive job, each successive ride, just try and get closer to your final destination," he said.