Miami's Alexander Hamilton Society chapter hosts prestigious guest to discuss Russian cyber warfare and its influence on U.S. elections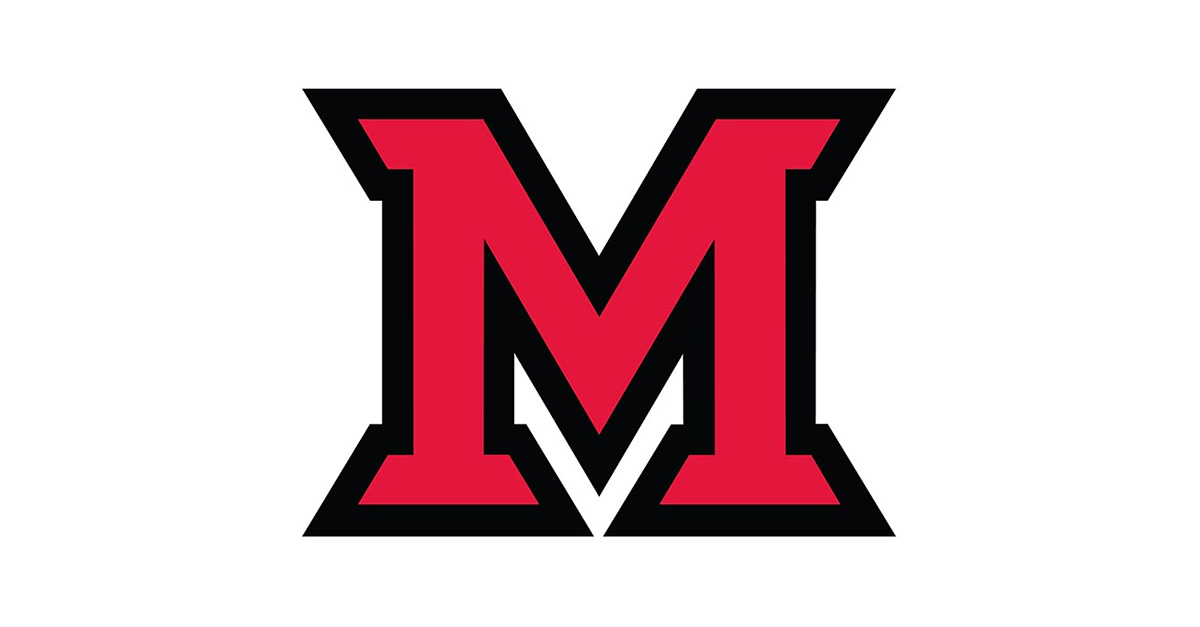 Nov 05, 2018
Written by Diego Marcucci, CAS communications intern
Vance Serchuk (second from left) and Emily Channell-Justice (center) pose with student members of Miami's chapter of the Alexander Hamilton Society.
On Monday, October 22, members of the Alexander Hamilton Society (AHS) held an open debate featuring Vance Serchuk, executive director of the global investment firm KKR Global Institute, and Emily Channell-Justice, visiting assistant professor in the Department of Global and Intercultural Studies.
The AHS is an independent, nonpartisan, membership organization dedicated to promoting constructive debate on basic principles and contemporary issues in foreign, economic, and national security policy, according to its website. The debate topic for the evening was "Political Cyber Warfare: A New Arms Race. Future Russian Influence in the U.S."
"We proposed the topic to our advisor in Washington D.C., and she sent us a list of recommendation, with Vance Serchuk on that list," said president Kelsey Eldred, a senior majoring in diplomacy & global politics and comparative religion.
The debate began by analyzing the capabilities that the Russian government holds in interfering with American elections. Serchuk noted that they have numerous capabilities, the most prominent one being their use of social media to try and impersonate Americans and insert themselves into the country's political discourse.
"It's not that they're backing one side or another," said Serchuk. "They're interested in trying to exacerbate social division inside the country."
Channell-Justice pointed to the evidence that these actions have been taking place in Eastern Europe in previous years. She noted that the unstable point at which Ukraine is at was largely because of the continued influence.
"The intention is to form a discourse and create instability," said Channell-Justice. "The result is Putin is seen as a very powerful guy that has a stable political situation and his challengers don't."
Serchuk sees that there has been a change in the mindset of people towards Russia in the last couple of years. According to him, Russia has seemed problematic for as long as this generation has been politically aware. 2014, when the events in Ukraine occurred, was the moment when most Americans began to think that Russia was a problem again.
"When you look at what's going on in central and eastern Europe for the preceding decade, everything you see in the news today is about Putin," said Serchuk. "He has been doing this for some time now."
As to what the future holds, especially with midterm elections this week, both speakers are confident that the Russian threat is something that can be stopped. Channell-Justice said she believes that Americans are not in fear that democracy will go away and that this is an actual feasibility due to Russia's actions. As to how to fight against their cyber warfare, Serchuk only sees one way it can happen.
"When we are not complacent, they're not in great shape," Serchuk said. "When we remember that we are the superpower, and they're not, they get in a lot of trouble."
The AHS at Miami meets every Wednesday. Their goal is to build a national network of outstanding students, faculty, and professionals by sponsoring debates and providing opportunities for members to flourish intellectually and professionally.
"This was a fantastic discussion, and the questions from the student body were thoughtful and well informed," said Serchuk. "It was a delight to be a part of it."
The AHS's next event will be a panel with Jennifer Bryson, director of operations and development at the Center for Islam and Religious Freedom, focusing on Muslim refugees in Europe.