Former Miami professor returns to campus to present lecture on the story of Emmett Till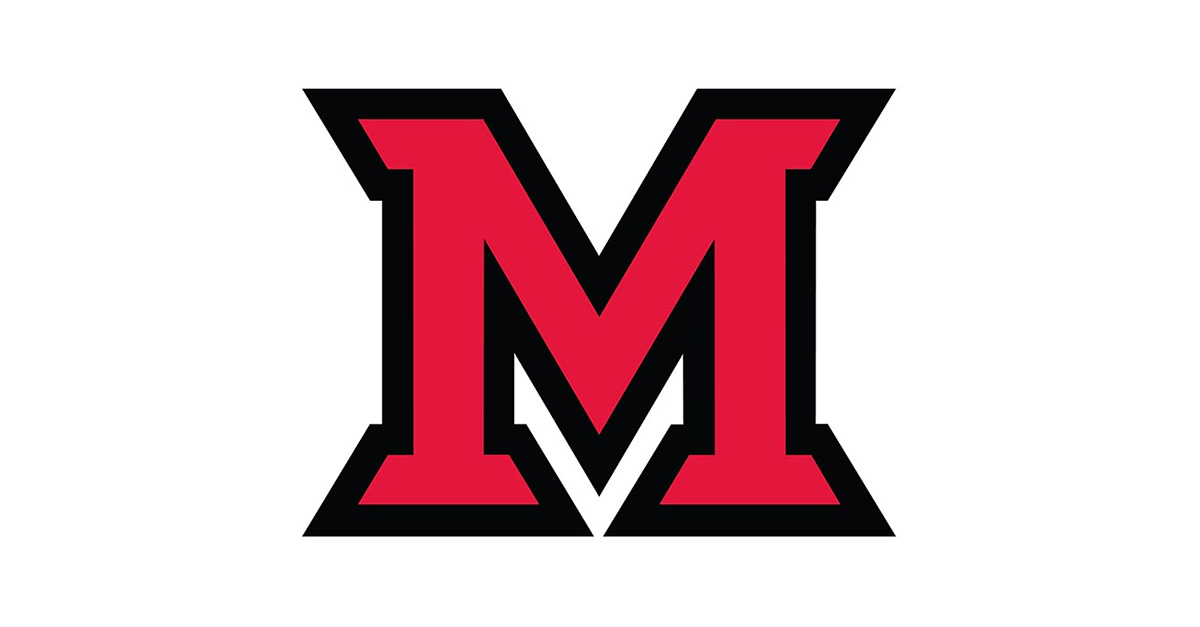 Dec 03, 2018
Written by Diego Marcucci, CAS communications
The 2018 American Studies biennial lecture, "Emmett Till: Why His Story Still Matters," was held on Wednesday, November 18 and presented by Elliott Gorn, the Joseph A. Gagliano Chair in urban history at Loyola University Chicago.
His most recent book, Let the People See: The Story of Emmett Till, was published in October. The book goes deeper into the tragic murder of a young black man in the American South and the trial and instability that ensued afterwards, as well as how the media interacts with race in America.
"I wrote the book because I think this is a story that needs to be told," Gorn said. "You have to make people get it, make people understand what happened."
Gorn isn't a stranger to Oxford. From 1985-1998, he was a professor of history and American studies at Miami. He led the American Studies program, now part of the Department of Global and Intercultural Studies, for 7 years during his time here.
"It's a powerful experience coming back because a lot has changed," Gorn said. "But it's a great university, and I really enjoyed those years here."
The Tragedy
In order to paint a clearer picture, Gorn retold the story of what happened to Emmett Till on that August night in 1955. Rather than telling this simply as another American story, he focused on the specific details that surrounded Till and his circumstances, beginning with where he was from.
Emmett Till
"It's important to know he's from Argo, Illinois, because it's an integrated town," Gorn said. "It tells us a lot about the expectations he had growing up."
Exactly what happened the night of August 28, 1955, when Till walked into Bryant's Grocery Market in Money, Mississippi is still unclear, according to Gorn. Till was visiting his uncle, Moses Wright, in town during a time when racial tensions were high due to the 1954 Brown v. Board of Education Supreme Court decision of desegregation that many whites resisted at the time.
According to Till's cousins, he whistled at Carolyn Bryant, a white woman, while they were inside the store. They state that he did nothing else besides that whistle — a claim different than Bryant's future statement in court. Word of what happened reached Bryant's husband, propelling him and his half-brother to kidnap Till, beat him to near death, shoot him, and dump his body in the Tallahatchie River.
"To make sense of what [ Brown v. Board of Education] has to do with it, it has to be looked as Jim Crow segregation," Gorn said. "It was about this racist assumption that prevails in the South and much of the North that black and white intimacy is where the real danger is in segregation."
Till's body was found three days later and transported to Chicago for the funeral. Rather than initially burying him, his mother decided to hold an open-casket so that everyone could see what happened to her son. According to Gorn, around 100,000 people attended.
"Those that showed up didn't know him," Gorn said. "They showed up because they were angry after reading the story and seeing the pictures."
According to Gorn, due to the segregation of the press, the story did not appear in mainstream newspapers and white Americans didn't see the photograph of Till until 1987.
The Trial
Elliott Gorn is introduced to the audience by Oana Godeanu-Kenworthy.
Three weeks later, the two brothers were indicted and put on trial. National attention had been brought to this trial by now, and reporters and citizens from all over the country packed into the courthouse. This part of the story, Gorn says, can sometimes be twisted.
"Sometimes when it's told too quickly the assumption is that this was not a fair trial," Gorn said. "The judge was even handed, he followed the law and insisted that the trial be fair, and the prosecuting attorney wanted a conviction."
Black reporters became very important by helping the prosecution find witnesses to testify. An 18-year-old witness testified seeing the two brothers in a pickup truck taking Till into a barn, followed by sounds of beating.
The two brothers were acquitted by an all-white, all-male jury, and outrage spread across America and the world. According to Gorn, this was a time when citizens were engaged because it was in the middle of the Cold War and America's treatment towards people of color was being handled on a world stage.
"Here's this story of torture and murder and a lack of conviction for the guilty," said Gorn. "The world press picked up this story and ran with it."
The Story Today
Elliott Gorn makes a point in his talk.
The murder of Till and the acquittal of the guilty are widely credited with starting the American civil rights movement, according to Gorn. Examples of this is evident in the past and in the present. For example, when asked why she didn't stand up, Rosa Parks responded that she was thinking of Till. When racist slurs were written on the home of Lebron James, he stated during a press conference that he was reminded of Till's mother's bravery of holding an open casket for the world to see.
"This is a story with a meaningful ending that goes on today," Gorn said. "It's not an easy story to tell, but there's something about the story that becomes more of a part of American culture and becomes a necessary story for our time."
To show how this story has transcended into the present, Gorn used the killings of Trayvon Martin in 2012 and Michael Brown in 2014 as examples. After the death of Martin, Gorn said that the internet began to make comparisons of his death to Till's, and he even exclaimed that the battle today is like the one that took place in 1955.
"Remembering and truly understanding the story of the civil rights movement is a crucial intellectual endeavor at this historical junction in the United States," said Oana Godeanu-Kenworthy, associate teaching professor of global and intercultural studies. "It was a great honor to have the 2018 American Studies lecture included among the events of the One Miami: Diversity and Inclusion Initiative."
"Hearing the full extent of the story baffled me to ask the question: what kind of mindset would someone have to not only to harm another in such a violent way, but how could they do that to a child?" said Darren Woon, a junior political science major and history minor.
The American Studies biennial lecture is sponsored by the Departments of Global and Intercultural Studies, History, and Geography as well as by Black World Studies, the Humanities Center, and the International Education Week.