Sustainability in Practice: Students to present their environmental service learning projects for external clients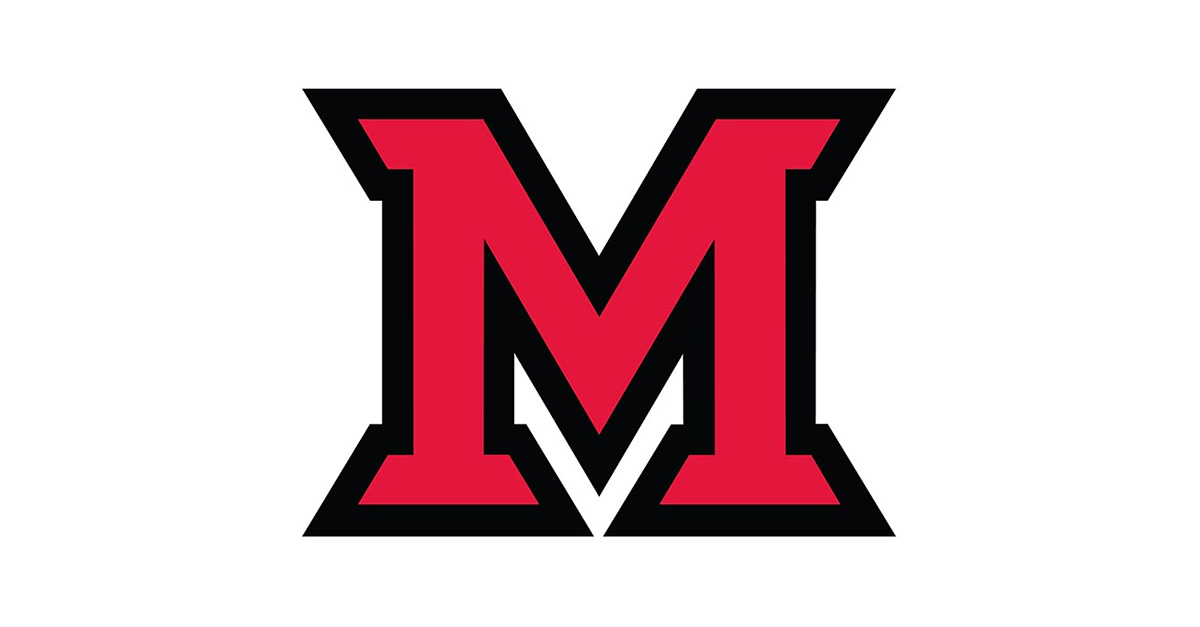 Students majoring in sustainability, geography, urban & regional planning, and many more to present on December 12
Dec 07, 2018
Sustainability isn't just a subject to study in Miami's Institute for Environment and Sustainability (IES) — it derives meaning from practical application. In IES instructor Scott Johnston's Sustainability in Practice class (IES 474), students work in teams to solve environmental issues and develop sustainable strategies for clients outside Miami.
This semester's presentations, which are open to the public, are scheduled for Wednesday, December 12 at 6:30 pm in 152 Shideler Hall on Miami's Oxford campus. A reception and student poster session will follow at 7:30 pm.
"The unique experience of the class is the way interdisciplinary student teams are organized to showcase the role their service learning projects play in their education, and how these projects serve to advance the mission of their clients outside the university," said Johnston.
Johnston's students were divided into a total of 6 teams, with two each working with three external clients: Three Valley Conservation Trust, 4 Paws for Ability, and Green Energy Ohio.
IES students on the Ruder Preserve Team are completing boardwalk construction at TVCT's local property in Butler County, developing a master plan for the future of the preserve with the intent to make it ADA-accessible for all community members to enjoy.
"This plan will include a small parking lot, boardwalk extension, and various gathering places that create program space while maintaining the preserve's natural beauty," Johnston said.
Likewise, the student Pollinator City Team worked closely with TVCT and various active community members to brainstorm ideas and create a master plan for Oxford to become a Designated Pollinator City — a safe habitat for bees.
"I've loved working on our client-based project with Three Valley Conservation Trust," said Nicole Rusk, a senior architecture major. "We have had the opportunity to become active leaders in creating an environmentally-conscious impact on the local Oxford community."
"Working with the IES students on the pollinator project was a great experience," said Chad Smith, director of TVCT. "They helped our team to think outside of the box and delivered a framework that can be implemented in our community in the very near future."
The two student teams working with 4 Paws for Ability are creating both design and marketing plans for a new 'puppy house' in Xenia, OH.
"The puppy house is where 4 Paws' service dogs begin their lives socializing and training," Johnston said.
The Design Team is working to incorporate a number of sustainable features, including a rainwater catchment system, solar hot water heating, a passive solar heated puppy play space, and readiness for future solar PV installation. The Marketing Team is working on social media strategies for 4Paws' 20th Anniversary Capital Campaign, which will highlight funding for the new puppy house.
"I loved collaborating with 4 Paws for Ability and developing connections with the wonderful people who make it happen every single day," said Blaine Fugate, a senior supply chain & operations management major. "I'm thankful for this opportunity that Miami has given me to be able to apply my knowledge and skills to such a wonderful organization."
"The students and faculty leadership have been extremely effective in focusing on the client perspective to achieve a significantly meaningful outcome," added Ralph Brueggemann, chair of the 4 Paws Board. "The students prepared well-received deliverables that will contribute to our long-term mission to facilitate our ability to provide service dogs to children and veterans with disabilities."
Green Energy Ohio: Journalism and Student Engagement Teams
Students assigned to the Journalism Team have been traveling throughout the state to meet with people leading four Ohio-based companies that are changing the face of renewable energy: Melink, Go Sustainable Energy, Eco House Solar, and Apex Clean Energy.
Simultaneously, the Student Engagement Team has been contacting environmental student organizations at colleges and universities across Ohio in an effort to promote partnership with these groups. They have also been making connections to support the next generation of green energy leaders.
'Bee Tourism': Protecting Nature's Pollinators
In addition to Johnson's IES 474 class, assistant professor of geography Jessica McCarty and students in her Mapping a Changing World class (GEO 242), offered by the Department of Geography, have consulted with TVCT's Pollinator City Project to help boost 'bee tourism' and seek out safe new habitats for pollinators.
"As an introduction to geospatial technology, my students complete projects that have scientific and/or societal importance," McCarty said. "This semester they formed a Pollinator Tourism group, which developed a digital 'story map' to visualize areas on Miami's campus and in Oxford that currently provide pollinator habitats and potentially develop new ones."
Johnston embraced the opportunity to work with McCarty, emphasizing the need for Miami to address sustainability issues across departments and academic divisions.
"These collaborations give our students the opportunity to gain valuable experience working in the kind of creative, collaborative, interdisciplinary teams needed to address the many complex environmental problems they will face as agents of change in their fields," he said. "I'm proud of the unique educational role that the IES sustainability co-major plays and welcome students and faculty from other disciplines to join us."
Besides environmental science and geography-focused majors, student participants represent a wide range of other fields, including environmental earth science, marketing, accountancy, statistics, political science, quantitative economics, and more.
Learn more about the sustainability co-major.