Miami students engage in a modern virtual dialogue with Latin American youth leaders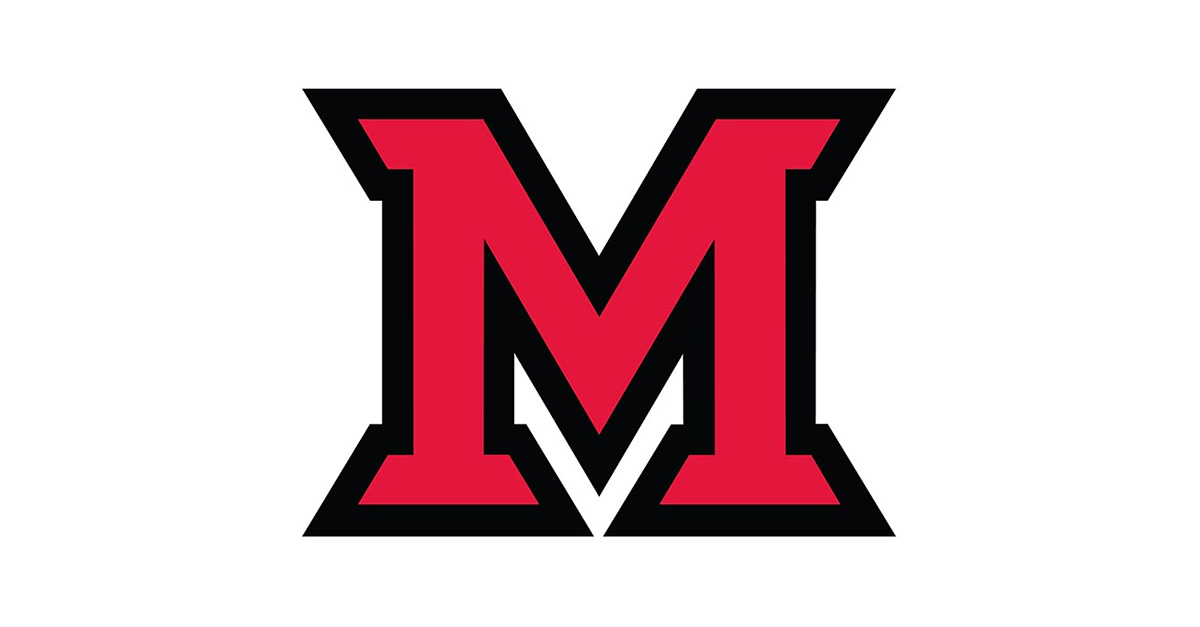 Dec 11, 2018
Written by Emily Tatum, International Studies, Latin American Studies, and Political Science majors
On a cold November 14 evening in Oxford, over 50 students were packed inside a classroom in Upham Hall to listen to current perspectives from students across Latin America. The virtual roundtable with simultaneous translation was entitled, "Challenges and Changes: Voices from Today's Latin American Youth."
Miami student participants interact with Latin American student participants online.
The event was hosted by the Department of Global & Intercultural Studies' (GIC) program in Latin American, Latino/a, and Caribbean Studies (LAS) as part of International Education Week. Former participants of the Study of the U.S. Institutes (SUSI) program were invited to discuss their perspectives on current events from their respective countries and on the future of youth civic engagement.
SUSI is an interdisciplinary exchange program sponsored by the U.S. Department of State in which international undergraduate students come to U.S. universities to develop leadership skills through coursework, field trips, and interaction with American peers, faculty members, and community leaders. This past summer, GIC hosted 20 students from across Latin America (Ecuador, Panama, Venezuela, Nicaragua, Colombia, and the Dominican Republic) for 5 weeks.
[See the September 2018 CAS press release Latin American students study US institutions at Miami University.]
"Miami University is one of the leading academic institutions in terms of study abroad, so we had a great team for our SUSI program and won our bid for the U.S State Department funded project through partnership with the Institute for Training and Development," said Juan Carlos Albarrán, senior lecturer of global & intercultural studies and director of the SUSI program at Miami.
Karla Guinigundo, director of global partnerships for Miami's Global Initiatives office, helped to spearhead Miami's application process.
"During the summer, we had undergraduate and graduate Miami students serve as student ambassadors and mentors to the 20 SUSI students," said Albarrán. "By focusing on our theme of social entrepreneurship, we facilitated possibilities and opportunities that these students can take back and apply in their own countries."
An Online International Discussion
For the virtual roundtable, LAS faculty introduced the student panelists, Adrian Landazuri from Colombia, Roger Celi from Ecuador, Katherine Arcia from Nicaragua, and Nathanael Arjona from Panama. Each of them took turns discussing their perspectives on youth engagement and fielding questions from the audience.
These students are already regarded as leaders in their generation and will become future changemakers in Latin America. Despite their diverse interests, all of them share a drive to better their community and country:
Landazuri studies telecommunication engineering and is the founder of the Quibdó Leadership Academy in the Chocó department of Colombia.
Celi is currently working on a youth development program in the Amazon region of Ecuador.
Arcia studies political science and started a mobile career app that allows Nicaraguans to better connect to job openings online.
Arjona is the student body president as his university and leads Expresión Panamá, which looks to create awareness among students regarding pressing issues in Panama.
In addition to describing their studies and work, the students offered perspectives on current events taking place in their countries, all of which are experiencing significant education reforms from decreased government spending. In response, students have been on strike and have been launching social media campaigns to speak against the changes, claiming that education is a right.
Arcia discussed the difficulties of the educational system in Nicaragua right now due to the ongoing protests against the Ortega government. Landazuri similarly noted that 32 public universities throughout Colombia have been on strike, some with classes being cancelled for over a month and a half.
Alexandra Hopun, senior biology major and LAS minor, served as a student mentor to the SUSI students over the summer.
'I was so happy to hear how the information they learned in the program is helping with the development of their projects," she said.
Hopun added, "The students are all truly incredible, dedicated students, and this event was an exciting opportunity for students at Miami to learn more about the SUSI students and what they are doing to improve the world around them."
Adrian Landazuri from Colombia ended the conversation on a positive note by inviting all of the Miami students to come to Latin America to experience the beauty and the richness of the region.
If you are interested in assisting the SUSI Program next year, there will be opportunities for host families, paid undergraduate and graduate student mentors, and cross-cultural volunteers. Please contact director, Juan Carlos Albarrán (albarrjl@MiamiOH.edu) with any inquiries.