Miami's 5th annual CIQS Day helps pave the way for a new generation of young women interested in STEM careers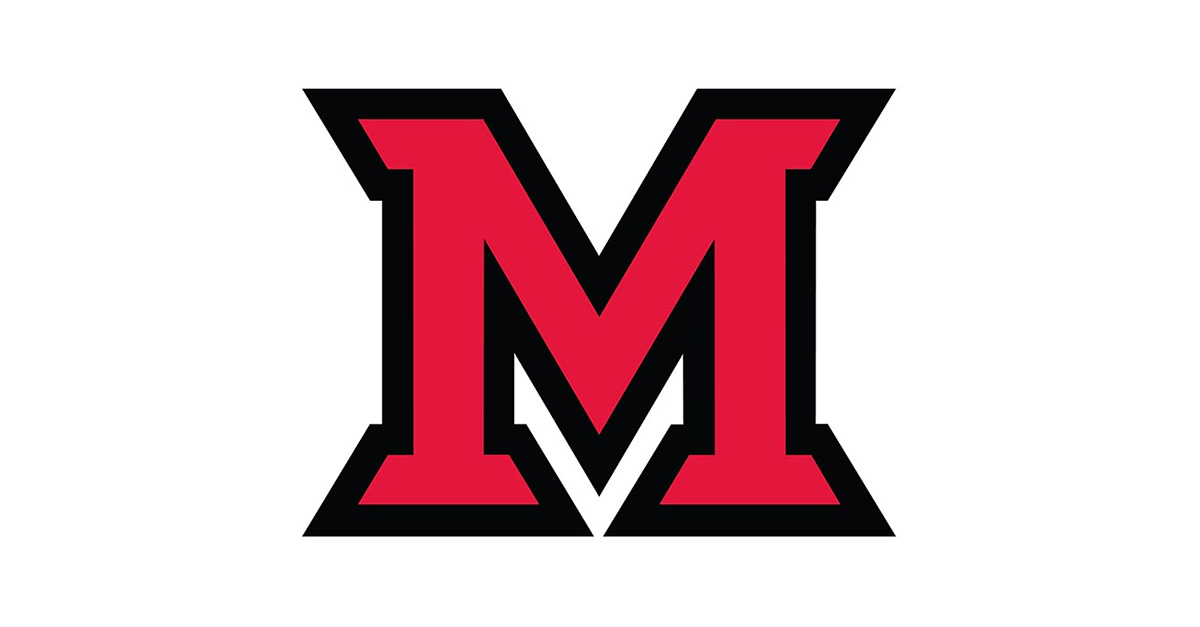 Jan 25, 2019
Written by Fifi Oginni, CAS communications intern
High school students listen to one of the speakers at CIQS Day.
On Tuesday, January 8, the College of Arts and Science's Department of Statistics partnered with the College of Education, Health and Society to host its 5th annual CIQS Day for over 140 young women from several regional high schools.
CIQS (Careers Involving Quantitative Skills) Day is a program coordinated by senior lecturer of statistics Lynette Hudiburgh that invites young women to explore prospective fields and majors in science, technology, engineering, and mathematics (i.e., STEM-based programs). Faculty and students are recruited to lead workshops and panels throughout the day.
"I am passionate about encouraging women to consider the plethora of different fields available to them that require good quantitative skills," Hudiburgh said. "I want them to be exposed to these interesting and exciting fields so they can make informed decisions as they decide what career path to pursue."
Hudiburgh pointed out that the STEM field is notoriously male-dominated. "While women make up half of the total U.S. college-educated workforce, only 29% of the science and engineering workforce are women," she said.
The large crowd listens to one of the panel members.
For CIQS Day, female high school students visit the Oxford campus, take part in advice and panels led by STEM faculty and hands-on demonstrations and lectures, interact with STEM faculty, meet students with similar interests, and participate in department-based activities and lectures. By offering these activities, the program has taken an active initiative to combat the gender disparity by reaching out to students who take an interest in STEM-related fields.
Students like Lynasia Sweet, a 10th grader at Woodward High School with an interest in medicine, was eager to share her hands-on learning experiences.
"I learned about sheep and rat brains and how to control them and focus on their behavior," she said. "I learned about how it's affected by alcohol and how they can get addicted to it. I'm more of a hands-on learner and really like learning about health and medicine."
Undergraduate and graduate students from Miami helped with the events on Tuesday, volunteering and offering advice to prospective students.
Commentator and third year statistics & analytics major Alison Tuiyott, discussed the importance of promoting STEM education to young women, and especially young women of color. Tuiyott, who is the president of the campus statistics organization StatHawks, has helped to plan CIQS Day for the past few years and finally took the opportunity to host the panelist discussions this year.
Miami faculty member Heeyoung Tai and student Alison Tuiyott share a lighter moment with CIQS Day particpants.
"I feel like if I had the opportunity to hear from college students and professors at that age, of the importance of girls going into STEM field, I may have turned out a little different," she said. "Having people who you can say are possible mentors, who can give advice about the limited opportunities of scholarships and colleges — all that stuff is so important for people in urban schools. I loved seeing some of the girls coming up to me and feeling free enough to ask questions. I think it's important to see someone who looks like me up there on the stage going through the same thing."
Ayo Aina, a 10th grade student at Woodward High School, was so inspired by the CIQS Day program that she is now considering pursuing her secondary education at Miami, while possibly majoring in a math-based STEM subject.
"I came here because they said it was an all-girls program to tell us about different careers," she said. "And now, I really think I might come to Miami because of this. I love math, so this made me believe that I could major in this when I get to college."
CIQS Day offered 15 different lectures and lessons covering a range of topics from "The Geometry of Gerrymandering" to "It's a Good Hair Day (Thanks to Chemistry)." This variety helped the girls narrow down their interests and even opened some of them up to subjects that they may have never even considered.
Third-year psychology and comparative religion major Reagan Brown was a volunteer at the CIQS event. While she is not majoring in a STEM-related program, she said that the lectures and lessons of the day were still able to expose her to the possibility of new career choices.
CIQS Day particpants enjoy chatting during lunch.
"Once you're in college it's easy to get tunnel vision," said Brown. "Although I'm a junior, if I wanted to change my mind I know there are other interesting options for me. For example, one of the topics today was about climate change and alternative energy sources, and even though I'm going to law school, I felt from this session that I might end up doing something with law and green energy."
"CIQS Day has been so impactful that approximately 21% of all attendees have chosen Miami University to continue their education," added Hudiburgh. "I am thankful for all who have supported this program and have worked with me to encourage and inspire young women."
The variety of subjects and topics at CIQS Day help make the event considerably more inclusive for young women who are finding their passion. By encouraging them to band together, educate each other, and form a community of potential mentors and mentees, CIQS Day is paving the way for a new generation of female STEMers.