E. F. Patten Prize awarded to senior psychology major Alaina Swope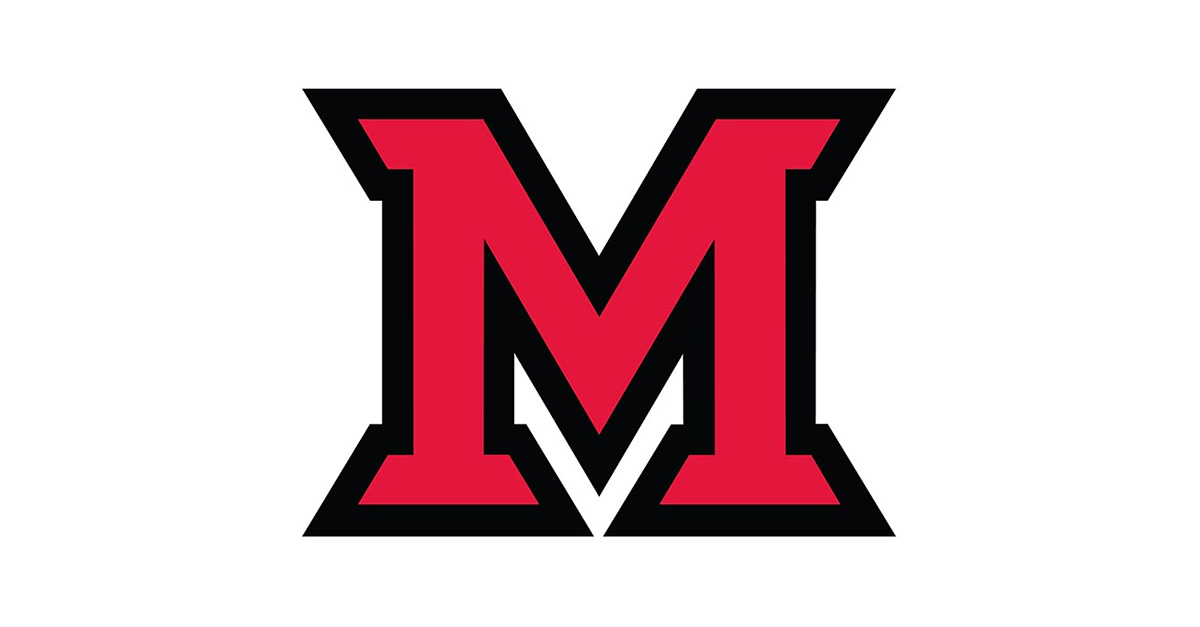 Mar 20, 2019
Written by Megan Bowers, CAS communication intern
Alaina Swope stands next to her research poster.
Senior Alaina Swope has had the kind of college career most people only dream about. The initiative she has taken from her first step on campus has led to amazing opportunities and success, including being the 2019 winner of the Department of Psychology's E.F. Patten Prize.
The Patten Prize is awarded each year to an outstanding senior psychology major, based on exceptional academic performance and engagement in scholarly activities.
"I got an email from the chair that I won, and it was a great surprise," said Swope.
Swope came to Miami as a psychology major after taking a postsecondary psychology class in high school and falling in love with the subject. Since then she has added a major in English literature and a minor in German.
Coming in with the psychology credit allowed her to become a discussion leader for associate teaching professor Peter Wessels' PSY 111 classes by the spring semester of her freshman year. This led to further collaboration between the two of them to create the Society for Psychological Inquiry (SPI).
"We have Psi Chi, which is an honorary psychology club, but we just wanted a general psychology club that was open to anybody," said Swope. "Psychology is a really interesting field even at the very general level, and people come at it with a lot of different interests."
After lots of paperwork and organization, the club met for the first time the fall semester of her sophomore year. By the end of the year they had 220 people on the roster and started to receive funding from Late Night Miami for movie nights and other activities.
"I am really proud of what came of it," said Swope. "We had stickers and stress balls made, and seeing them around campus is a very special thing to me."
The spring semester of her freshman year she also joined the Family Relationship Mood Lab with associate professor Aaron Luebbe and began to discover her own interest in research.
"After I did a lot of tasks for the lab that semester, they started to probe me with my own research interests, and they opened the floor for me to ask questions," said Swope. "I learned about this newer cluster of symptoms called Sluggish Cognitive Tempo (SCT). It's kind of grown from ADHD, so I realized if I wanted to look more into ADHD, I really had to delve into this new thing."
Her first project looked at how ADHD and SCT symptoms influence emotion expression in families, and it was presented at The Stephen Hinkle Memorial Poster Session and the Undergraduate Research Forum at Miami, as well as at an international conference in Minneapolis.
The following summer, Swope was able to further pursue this research through an Undergraduate Summer Scholars award, where she started to lay the foundation for her honors thesis.
"With Dr. Luebbe and Joseph Fredrick, a graduate student and department dissertation scholar starting in fall 2019, I'm looking at how we can think about disorders in terms of deficits in positive emotion," said Swope.  "Looking at positive emotion has kind of been ignored in the field — we always tend to focus on negative emotion, so there's this new thing called the Research Domain Criteria (RDoC), which puts disorders on a dimension rather than categorizing them and adds positive emotions into the mix."
She is hoping to take this research one step further as a Fulbright Scholar this upcoming year.
"My proposal was to take a scale that looks at SCT and translate it into German, because it's kind of a new scale," said Swope. "I'm going to work with a research lab to translate it into German and give it to their college students to test the validity of it."
She is currently a semi-finalist for the Fulbright award and will hear if she was awarded in the coming months. She hopes to use the time in Germany to decide which direction she wants to go next, deciding between pursuing a PhD in Counseling Psychology and a Masters program in Public Health Policy.
"I have adopted this understanding of how activism can happen systematically," said Swope. "I've kind of figured out that if I can delve into the systems, instead of focusing on just one child by being his or her psychologist, I can get into the system that maintains the mental health of thousands of children."
Swope attributes much of her success to the Department of Psychology faculty and her lab.
"I just love the psych department," said Swope. "They have done so much for me, and I feel like they do so much for all their students. The thought of graduating and leaving the department and my lab is sad. I feel very much at home there."