Two English minors, Linguistics and Medical Humanities, offer unique interdisciplinary opportunities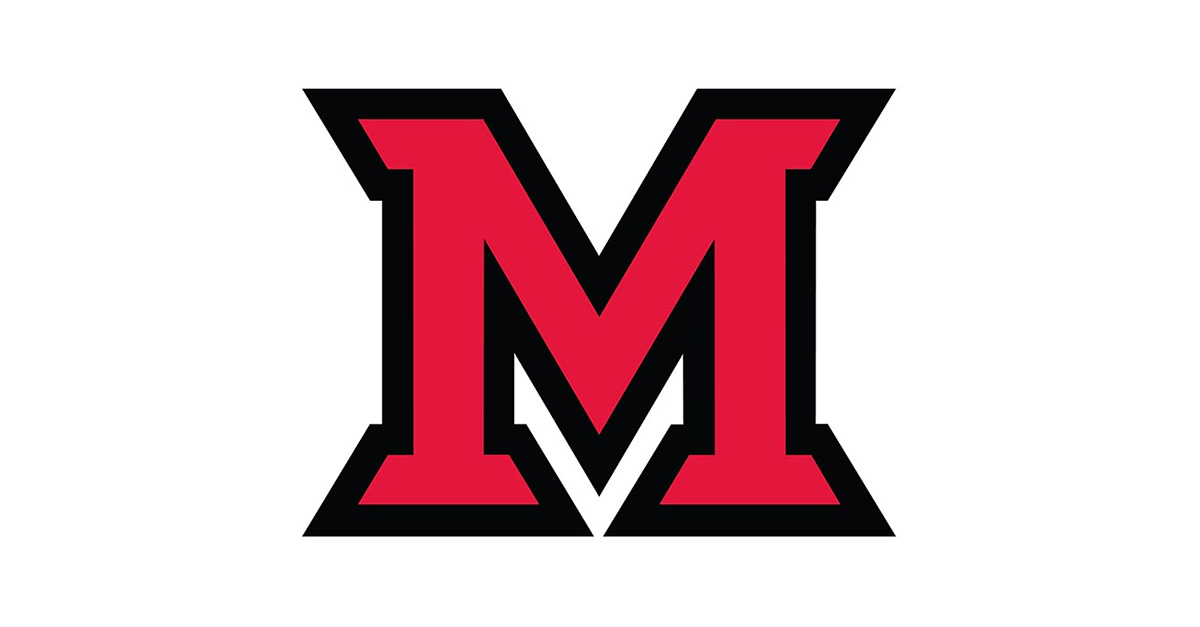 Apr 08, 2019
Written by Dania Puente, CAS communications intern
Miami's Department of English introduced its new medical humanities minor to join linguistics as minors that have a particularly interdisciplinary focus. Both minors offer students unique opportunities to work across multiple fields and departments as they supplement their majors.
"The Department of English offers many opportunities to study interdisciplinary and intercultural topics of relevance to students' career and life aspirations," said Madelyn Detloff, professor and chair of English. "Medical humanities and linguistics are among two new options available to Miami students who are majoring in subjects across the university."
The Philosophical and Historical Aspects of Medicine
Cynthia Klestinec
Two years ago during an Altman Program series by the Humanities Center titled "Medicine in the Humanities," associate professors Cynthia Klestinec and Kimberly Hamlin decided to create a new curricular project: the medical humanities minor.
Klestinec, from the Department of English, serves on the Mallory-Wilson Center for Healthcare Education's pre-health advisory committee and is in charge of interviewing students who are applying to professional schools in medicine, dentistry, and veterinary medicine.
"For the most part, students are well informed about different areas connected to medicine," said Klestinec. "One area I thought could be enhanced, though, was their ability to talk about cultural issues related to medicine."
Klestinec explained that the medical humanities minor is devised to encourage students to learn about the philosophical, historical, and narrative aspects of medicine. Socioeconomics, race, class, and gender play a role as well.
"Students will have a chance to study and reflect on the changing conceptions of disease, on questions of bioethics, on the development of patient advocacy, and other topics that relate centrally to healthcare," she said.
Klestinec wants to emphasize that the minor isn't only for students who are planning to obtain a co-major in pre-medical studies.
"The minor is widely applicable because so many of the decisions students will make as they head out into the world involve health," she said.
According to Klestinec, the medical humanities minor is becoming a national trend. Health humanities tracks in higher education are rapidly growing. Miami has now joined the other 5 colleges and universities in Ohio that offer related degree programs.
"Medical schools have been in different ways engaged in medical humanities for a while now, but it's especially growing at the undergraduate level," she said. "There are already very prominent and successful programs, such as at Vanderbilt and Duke."
Freshman Arianna Mack is majoring in public health and just recently added the medical humanities minor.
"I really like the idea of medical anthropology and bioethics and the philosophy of science," said Mack. "For what I want to do, I think that being familiar with the philosophy of science and bioethics is really important to me."
Mack's concentration is in health promotion, and she feels that the medical humanities minor ties very well with her career goals. She said that she's interested in knowing trends in terms of health behavior and not only biomedicine.
"Not only knowing why people are reacting the way they do scientifically but why they are reacting the way they do based on their culture," said Mack. "I think that's just as important."
The History and Development of Language
Gwendolyn Etter-Lewis
Although the linguistics minor is also housed in the English department, its interdisciplinary nature allows students to choose a more specific route. This minor is very popular among English and foreign language majors.
"You're learning problem-solving and critical thinking skills in a very theoretical way that helps in whatever foreign language it is you're studying," said professor Gwendolyn Etter-Lewis, who directs the program.
However, she added that the linguistics minor is for anyone interested in the history and development of language. It can be very helpful in careers not only within the humanities but also in other areas, such as technology, where linguistics has become a big part.
"Linguistics couples nicely with computer science," she said. "Artificial intelligence, speech recognition, all of those things are jobs that require some linguistic ability."
Linguistics is known for its diversity of courses, which include history, psychology, anthropology, strategic communication, and even mathematics. Students with a background in linguistics can enter a variety of fields after graduation, including the computer industry, education, translator/interpreter, testing agencies, teaching English as a second language (TESOL), editing/publishing, medical or legal consulting, the U.S. Foreign Service, and many others.
"It's a very flexible interdisciplinary field, and it's not only helpful regarding language but also regarding the people who speak the language," said Etter-Lewis. "It really prepares you to get out into the world, which is becoming more diverse every day."
"The skills it takes to decode the phonology or sound system or even the meaning system of a language are specific to linguistics, but they can be generalized very well across different fields," she added.
Senior Collen Young is a professional writing major with a minor in linguistics. He explained that linguistics has given him a different perspective on language that is aligned well with his other fields.
"We don't necessarily get the same breadth of language analysis that we do in the linguistics program," said Young. "Linguistics looks at the development, history, and usage of language, especially in the Common Era."
"A common misconception is that in order to become a linguist, you must speak multiple languages," said Etter-Lewis. "Actually, the field of linguistics focuses on specific aspects of language."
For that reason, Young's linguistics minor is mainly based in the English department. However, there are French and Spanish routes to the minor as well.
"There have been many studies, including one in 2018 from the American Academy of Arts and Science [Shocker: Humanities Grads Gainfully Employed and Happy], that show that people who graduate with degrees in the humanities have good job opportunities and find themselves happy in their professions," noted Detloff. "This is why pursuing one of our interdisciplinary minors might be a good option for students who may not yet have considered what the humanities have to offer."