Miami's Geospatial Analysis Center enables students to launch their careers by tackling professional, client-based projects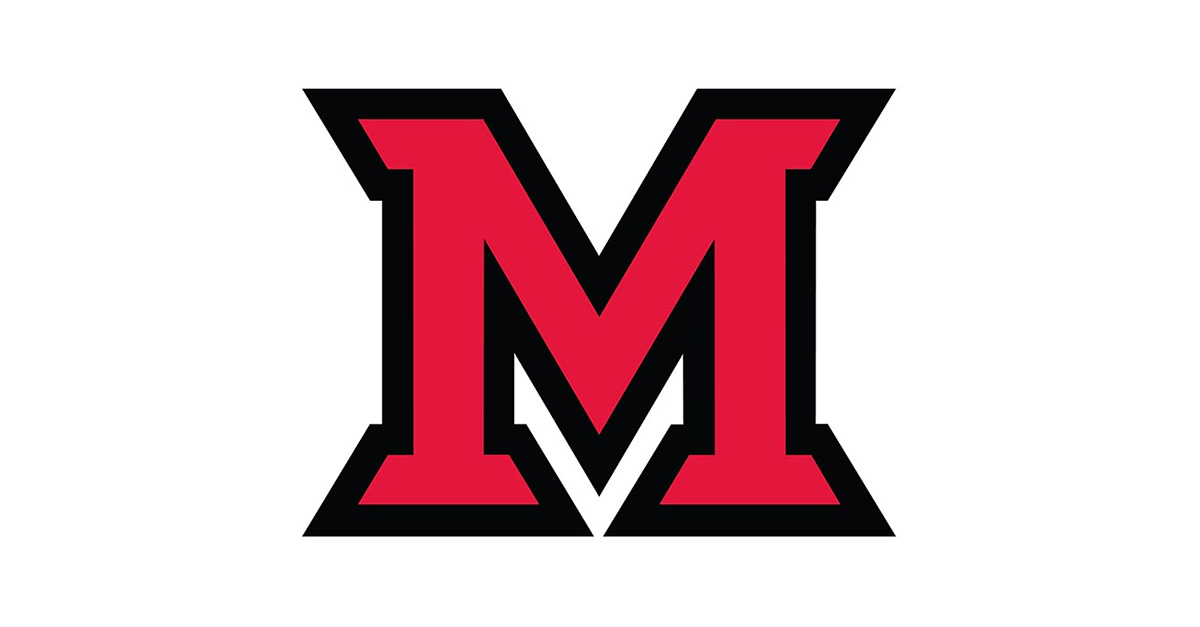 Nov 13, 2019
Written by Chi Pham, CAS communications intern
Students, faculty, and staff, working in the Department of Geography's Geospatial Analysis Lab, volunteered for the Bahamas Mapathon to aid in Hurricane Dorian relief.
The Geospatial Analysis Center (GAC), housed inside Shideler Hall, is an umbrella for all things geospatial at Miami, encompassing any questions in which you might ask "Where?" It comes down to where things are and how they interact with other things around them.
"I have people pull out their phone," said Robbyn Abbitt, associate director of the GAC. "If you have ever opened up a map app to look at where you are and try to figure out where you are in relation to something else, that is geospatial."
For geospatial classes, it is a little more complicated. They are taught through the Department of Geography and supported through the GAC facility and various faculty and staff serving as course instructors. Students look at the fundamentals of data, how it's built, best practices for building it, and how to ask more complicated spatial questions.
The GAC's initial purpose was for it to be the place on Miami's campus where people could come to get educational resources for geospatial technology. The center has two main pillars: the educational pillar and the research and grant pillar.
"We offer introductory geospatial and advanced geospatial classes through the Department of Geography's Certificate in GIScience (GIS) Program at both the undergraduate level, at 18 credits, and the graduate level, which is 15 credits," said Abbitt. "We also give students the option to do an internship that satisfies course credit."
The GIS certificate program is designed as a stand-alone opportunity for students to acquire the necessary background and training to go into the professional world as an entry-level geospatial professional. Students are provided with internship opportunities both within the GAC or at local businesses.
"Our advanced geospatial classes are taught as service-learning classes so students work with outside clients during the course of that semester," Abbitt said.
Additionally, the GAC runs workshops for local and regional professionals, which create professional development opportunities to students who are interested in the topics. Recently, for example, the GAC did a workshop on drones and how to get a pilot license. The GAC also did a free 1-day workshop on individual programming languages.
GAC Research Projects
GAC director and assistant professor of geography Jessica McCarty is in charge of the facility's research and funding, largely from national and international sources such as NASA. With that, she is able to support students for their research. Current research projects are represented by McCarty's research grants and her graduate and undergraduate research teams.
"Research is science in action, solving global to local-scale problems," McCarty said. "The GAC aims to be a leader in applied science at Miami, so students need to be involved in research for both work experience and to expand their scientific education beyond just theory."
Two student interns at the GAC are also working with Miami's Office of Institutional Relations and its Government Relations Network to develop a map of Miami students and alumni within Ohio, thus demonstrating Miami's presence in each of the state house districts. See an example of a product map from this project.
Recent client-based projects at the GAC have included:
working with the Butler County Board of Developmental Disabilities (BCBDD) to map their clients and various public assistance resources across the county
mapping past local voting activity to help BCBDD prepare for an upcoming election cycle that featured an issue on the ballot
collaborating with the California-based GIS company Esri on Apple Maps, used in Apple's series of cellphones and tablets
creating a map of specific natural areas for the Ohio Department of Natural Resources (ODNR)
"For the ODNR project, we tested different methodologies for creating updated land cover maps for the Rush Run and Pater natural areas," said Abbitt. "ODNR then chose a preferred method that they would use in-house for other natural areas under their management."
Careers for GIS Students
The proliferation of the internet, cloud-based technology, and geotag information makes career opportunities in geospatial more prolific than ever. With experiences both in and out of the classroom, the GAC prepares Miami students for a variety of careers that use geospatial technologies.
"Our students get to work with various GIS companies, environmental and engineering consulting firms, real estate companies, nonprofits like the Peace Corps and Teach for America, and utility companies like Duke Energy," said Abbitt. "They come from all over campus and all have a wide variety of backgrounds."
Abbitt offered some tips on how students could succeed in the GAC.
"Students should be interested in learning new things and have the curiosity to ask questions," she said. "Furthermore, they should be willing to troubleshoot and to be a lifelong learner."
Because of its student-focused format, GIS classes at the GAC are small, in person, and held in a lab setting to enable them to have meaningful interactions with faculty and each other as they tackle various problems.
"We offer many opportunities to practice geospatial skills through assignments and projects," said Abbitt. "And with our service-learning opportunities, students will get the professional experience they need to get started in their careers."
Example Product Map from the GAC
Key Features of the Ohio House District 1 Map
District 1, located in northeast Ohio, is currently represented by Republican Scott Wiggam.
The largest city in District 1 is Wooster, Ohio.
Miami student and alumni data shows that 231 alumni and 27 current students call District 1 home.
This map shows the distribution of current Miami students and alumni in Ohio State House District 1. Key features are noted in the text above.