Senior John Fink describes his experiences as one of six selected worldwide for geology research experience in Japan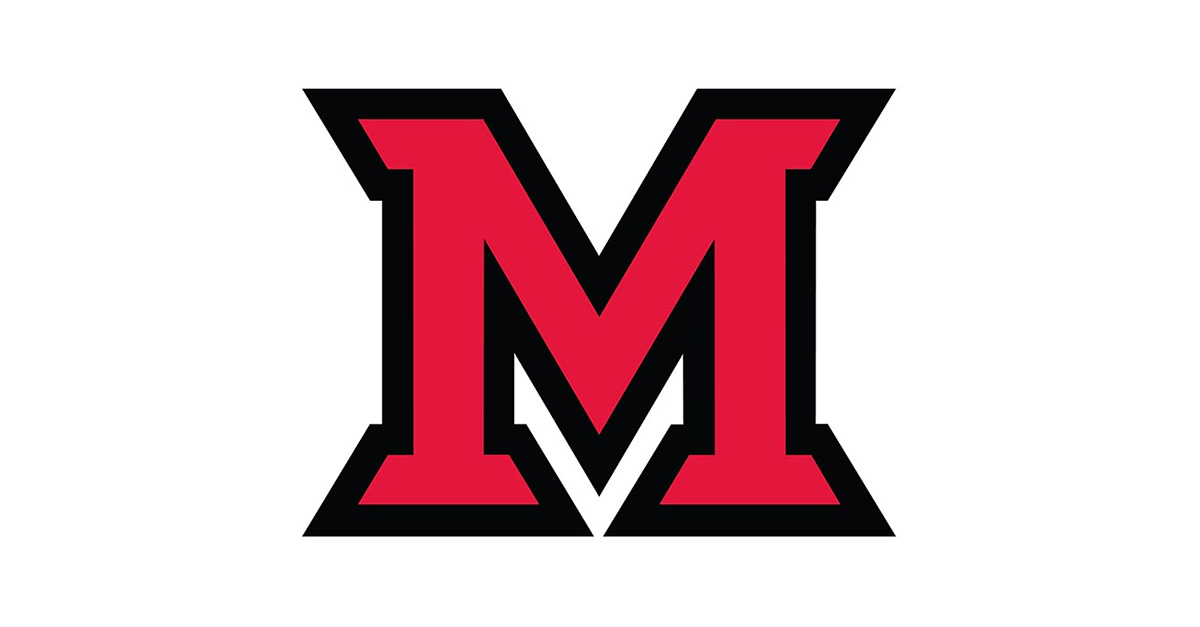 Mar 16, 2020
Written by Bethany Sersion, CAS communications intern
John Fink in the lab
What do you want to be when you grow up? Ever since he could remember, John Fink had the answer to this age-old question. He was going to be a geologist.
As time went on, Fink realized that his passion lies in mineralogy. He also has an aptitude for chemistry and knew he wanted to pursue a career that would allow him to study the great outdoors. Majoring in geology was a natural choice for him.
Fink is now a senior preparing to graduate from Miami this spring. Last summer, he was granted the opportunity to participate in the International Internship Program through the Institute For Planetary Materials, Okayama University in Misasa, Japan. He was encouraged to apply by professor of geology John Rakovan and assistant professor of geology Claire McLeod, who had completed the internship as an undergraduate.
"I applied on a whim, not thinking I would get it," Fink said.
Rakovan, as Fink's undergraduate research mentor, wrote his letter of recommendation for the program, which was advertised worldwide. In the end, only 6 students were accepted. Along with Fink, there were two students from Canada, one from Japan, one from Russia, and another from the US.
"The opportunity this internship experience provides to early career scientists in the field of the geosciences is world class and had a significant impact on my decision to pursue graduate-level education," McLeod said. "The professional development, both in terms of scientific knowledge gain and community engagement, have had a lasting impact on me, and I have no doubt they will on John as well."
"John's research experiences at Miami, which started his first semester freshman year, gave him an exceptional edge in the highly competitive pool of applicants," said Rakovan. "I am certain that this is one of the major factors that led to John being awarded the Misasa internship."
Work in the Research Lab
John Fink and his project partner Ginga working in the lab
In Japan, Fink was assigned a research project based on mineralogy and crystallography. "I performed mineral synthesis and analyzed structures synthesized in conditions close to the Earth's mantle and studied how different elements cycle through subduction zones," he said.
He stayed in Misasa, which is a small, rural town in Tottori prefecture, near the northern coast of southern Japan. In Misasa, there is an abundance of hot springs, which is partly why the research was conducted there. Misasa is also home to the Institute of Planetary Materials at Okayama University and its prestigious lab, where Fink spent a lot of his time.
"My general lab duties were to synthesize materials and study them using a variety of analytical techniques," Fink said. "Some techniques we used were Raman spectroscopy and powder X-ray diffraction (PXRD) to identify our synthesized material. We then used magic-angle spinning nuclear magnetic resonance (MAS-NMR) to study the crystalline structure of the materials we synthesized."
Fink also expanded his worldview by experiencing Japanese culture firsthand. He visited the Hiroshima Peace Memorial and attended a local festival in honor of Marie Curie, who is celebrated in Misasa because of her research on radium.
Exploring Japan
Once Fink completed his project, he presented his findings to graduate students at Tokyo University. Then, he spent time traveling throughout Japan, visiting Tokyo and Kyoto and climbing Mt. Fuji. He also hiked nearby Mt. Hoei, which is a crater that was formed after the last eruption of Mt. Fuji in the 1700s.
"Summiting that peak, to me, was the greatest moment," Fink said. "That part of the trip made everything worth it."
Fink also fondly remembers spending a day with the other interns at the Sea of Japan, playing a traditional Japanese game that involved being blindfolded and smashing a watermelon with a bamboo stick.
After Fink graduates, his plan is to go to graduate school. For this summer, he has accepted an internship at Brookhaven National Laboratory in Upton, New York. He plans to become a professor of geology or conduct research in a national lab after finishing graduate school and earning his PhD.
Fink said that this geology research experience has enabled him to have international connections, specifically in Japan at a world-class lab.
"I diversified my world experience for future collaboration," he said. "I developed scientific communication skills through networking in the scientific community. Now, when I am working on a research project, I can just say, 'Hey, can you do me a favor and analyze this sample?' and send it on to an international lab."
Fink added that he would love to visit Japan again, but he knows that this kind of experience is once in a lifetime.
"Academically and professionally, this experience has set me up for the future I want to pursue," Fink said.