Miami's public health program engineers a new contact tracing program for Butler County to fight COVID-19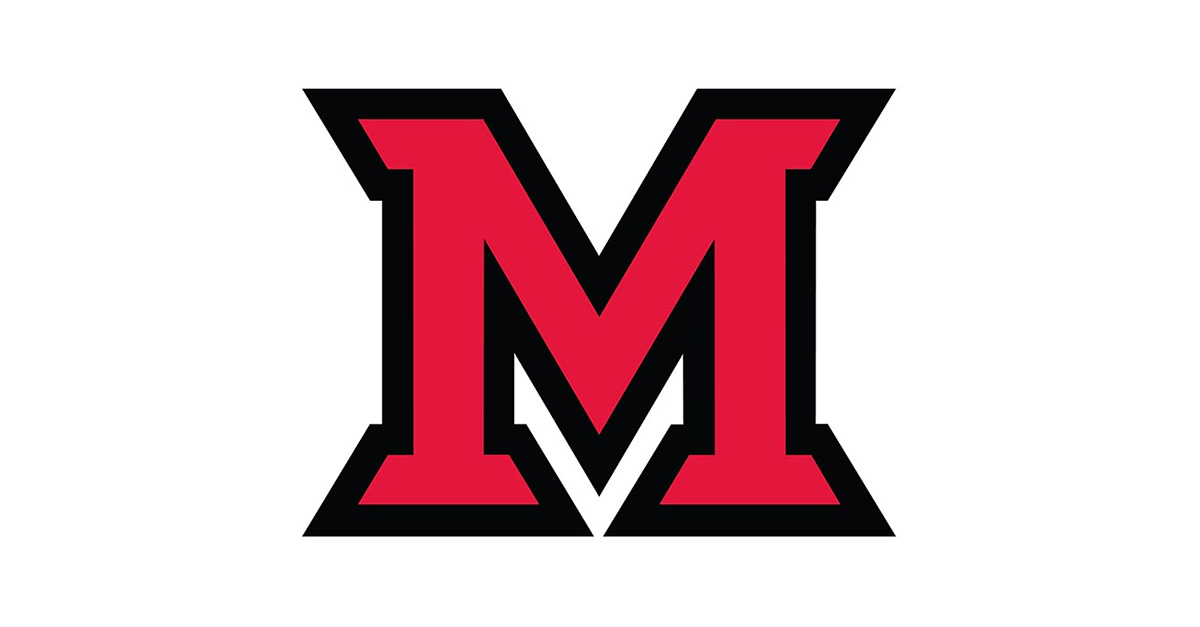 Oct 07, 2020
Written by Jason Barone, CAS director of communications
Early this summer, after the COVID-19 pandemic had already swept across the country and shut down college campuses and businesses around the world, Miami's public health program began to put together a plan to help track the virus's rampant spread throughout the local community.
Kendall Leser
Public health is focused on preventing illness and promoting health in communities as a whole. The public health program at Miami is housed at both the College of Arts and Science (CAS) and the College of Education, Health and Society (EHS). It offers a major with three different concentrations: human disease and epidemiology, health policy and administration, and public health promotion.
Kendall Leser, public health program director, and Cameron Hay-Rollins, chair of anthropology and director of Miami's global health program, were approached by the Butler County General Health District to propose a contact tracing program throughout the county. Their proposal sought funding to train Miami students as contact tracers and provide applied, real-world work experience in the midst of a global pandemic.
Cameron-Hay Rollins
The county health department, led by health commissioner Jennifer Bailer, agreed to award Leser and Hay-Rollins a $200,000 contract to conduct such a program on the county's behalf, later increasing that sum to $275,800. The funding runs through the end of the year and has enabled Miami's public health team to hire close to 100 Miami students, mostly undergraduates of all majors.
"We have been able to create an efficient system that enables us to process hundreds of unique cases and contacts in the entire county daily," Leser said. "Our tracers work safely from home while collaborating in real-time together as a team."
Calling the program "a win on several fronts," Bailer said, "Having additional people on board to make the many, many, many phone calls that are required in order to do COVID contact tracing allows the health district to quickly isolate and quarantine those who need to stay home. Speed is the key!"
Bailer added that the program is "a great real-world training opportunity for students, and it gives them a chance to make a solid contribution to the health of the public, during a once in a lifetime pandemic."
Students Supporting Their Community
Contact tracing involves conducting disease investigations via telephone with newly diagnosed cases of COVID-19 and their close contacts to help slow the spread of the disease.
Over 250 students applied to the program when it was announced in the summer. Those who were hired received over 10 hours of training to be certified as contact tracers. They are paid to work from home approximately 9-12 hours per week.
"As contact tracers, we represent a sense of certainty and information in an unusually uncertain time," said Deirdre Sperry, a senior public health major. "It has been both a growing experience and a privilege to help people grasp and work through what their positive test result or close contact with a case ultimately means in their foreseeable future."
"I wanted to find ways I could help my community," added Cassidy Jenkins, a junior public health major. "This whole experience has just been a great way to improve my communication skills and further develop problem solving skills."
"I have thoroughly enjoyed this experience, and my desire to pursue my Master's of Public Health in epidemiology after graduation has grown stronger because of it," said Cat Dennison, a senior majoring in public health along with a co-major in premedical studies.
"Our student contact tracers are complete rock stars," said Hay-Rollins. "They are not only getting on-the-job training but they are also doing great work, enabling us to do high quality tracing at a volume surpassing the health department's expectations."
A number of graduate students have also been leading the day-to-day operations of the program.
"Each day of contact tracing brings a new set of challenges, so I've found that I've really been relying on my Miami undergraduate education in public health to help work through tough problems," said Megan Kelley, a graduate student in Miami's gerontological studies program. "I've also learned to adapt quickly and to foster a supportive environment when things get tough!"
A Blueprint for Other Contact Tracing Programs
Because of the program's success, Leser said that her team plans to share the project framework as a model practice for other health departments across the country.
"I am extremely appreciative of the support received by Miami IT Services' Solution Delivery and Security, Compliance and Risk Management, and Enterprise Operations departments," Leser said. "Their expertise is essential to the continued success of our project."
"Miami has been so successful in developing a robust system for managing all the information that comes in and tracking it that other universities are now interested in doing this in similar fashion," said Bailer.
"This is a great partnership between CAS, EHS, and Butler County Health," said Chris Makaroff, dean of the College of Arts and Science. "We're extremely proud of the work our students and staff are doing for such a critically important issue in our community."