Miami and Talawanda High School alum Hannah Abigail Clarke celebrates indie best-selling novel, "The Scapegracers"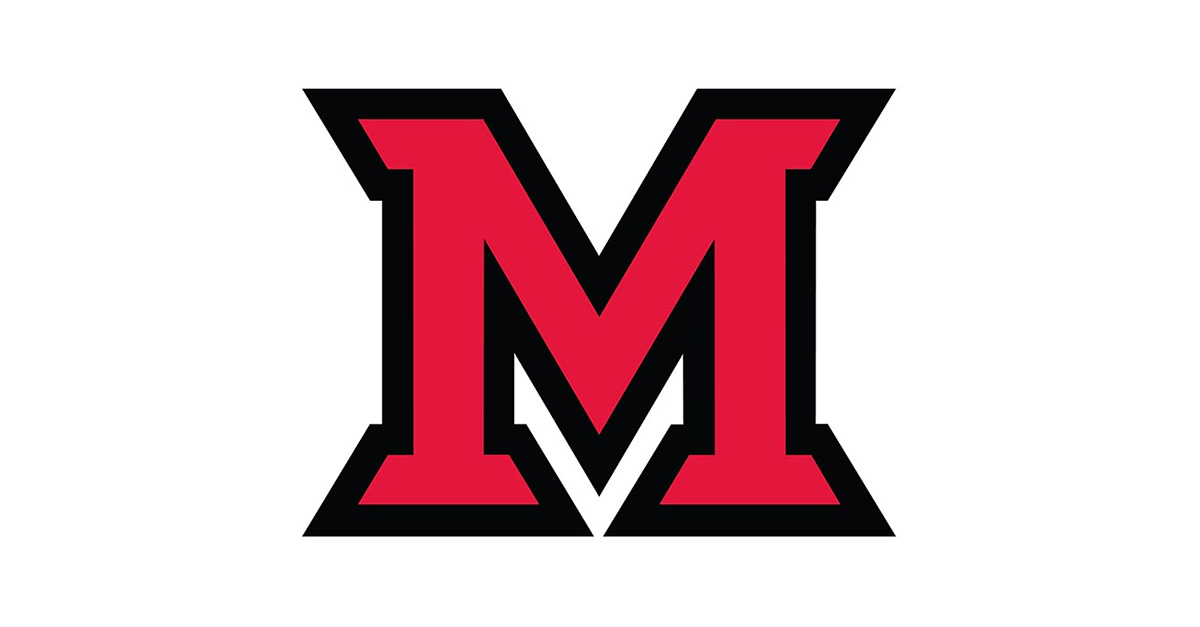 Nov 09, 2020
Written by Caroline Igo, CAS communications intern
Hannah Abigail Clarke
Hannah Abigail Clarke, a '19 Miami graduate, recently released the fantasy novel The Scapegracers, and was invited to speak to a group of eager writers and readers about the process. In a special online event hosted by The Western Program and the Department of English's creative writing program, Clarke read from their book and answered audience questions.
Clarke, a former creative writing, classical humanities, and women's, gender, & sexuality studies triple major, has since received a masters degree from The University of Chicago in humanities. "My masters degree was on new materialism, Marxist feminism, and speculative fiction," said Clarke.
Outcast Teenage Lesbian Witch Finds Her Coven
Clarke's first novel is called The Scapegracers, and it is the first in the fantasy trilogy published by Erewhon Books and distributed by Workman Publishing.
"It is about a badass teenage lesbian witch, named Sideways Pike, who gets offered 40 dollars to do some magic tricks at the mean girls' clique halloween party and accidentally makes very real magic happen," said Clarke. "So the rest of the book follows her as she deals with the consequences of both magic and having friends for the first time."
Clarke explained that the story is inspired by The Clique books and movies, which were very pervasive in the late 00s.
"All of those movies have a tendency to violently rip the friend group apart by the end of the film. Instead, I wanted to showcase real friendship in this book," said Clarke.
"The Scapegracers also fights the overused, misogynistic 'not like other girls' trope. It is about girls who are the other girls and girls who cannot be like other girls because they are no longer within the safe realm of womanhood."
Clarke wrote this novel when they were only 19, a freshman at Miami.
"It took me about a semester to finish the manuscript of the first book. I then wrote the second book last summer, and I am about to write the third book," said Clarke.
They then connected with an agent who was very interested in The Scrapegracers.
"I was querying the summer after my freshman year, and I actually found my agent while attending Literary London," they said. "I got a very enthusiastic offer."
Growing up in Oxford
"I am a lesbian, so growing up here was kind of a mixed bag, but Oxford is full of really cool people," said Clarke, who also attended Talawanda High School. "At Miami, I was the president of Spectrum for two semesters. I was really into the student activism scene, and I worked with the Collective."
The META Collective, a community within Miami's Division of Student Life, is committed to respect, understanding, and appreciation of the spectrum of spiritual beliefs on campus.
"I was and still are very close with a lot of faculty," said Clarke. "There are some brilliant people who work at Miami."
Advice for Emerging Writers
Clarke suggested that networking with other writers is an excellent way to publish fiction along the traditional route.
"Twitter is a really good place to do this," they said. "There are plenty of little communities, particularly if you have a manuscript that you want to pitch. There is a community if you want one."
Clarke added that it's a good idea to have an abundance of creative material, since a new writer may need to write multiple projects before one sells or even attracts a literary agent.
"You need a lot of resistance and perseverance but also a willingness to move on," they said. "That balance is very important to have."
Understanding the current trends in the industry is also important.
"Be aware of what is selling at the moment, read new releases, and be aware of the industry in your genre," Clarke said. "For a lot of us, writing is our dream, and it is incredibly important to who we are."
Audience Feedback
Clarke's virtual reading took place over Zoom. There was a book giveaway, in which two audience members won a copy of The Scrapegracers. Clarke then read two sections from their book, and a Q&A with the audience followed.
"I really loved how Clarke combined the supernatural with natural science," said Fiona Lawler, a journalism and creative writing double major who attended the event. "I think science doesn't often pair well with the supernatural literature, but they made it seem effortless. I also liked the perception Clarke gave on queer identity; I remember them saying that 'the queer body is on display,' which I found insightful and powerful."
"I really enjoyed excerpts from hearing Hannah's novel," added Erin Aldeman, majoring in creative writing as well as art and architecture history. "The advice they gave about their writing and publication processes were very insightful."
Fans can expect the next novel, The Scratch Daughters, in Clarke's trilogy to reach stores in September 2021. To learn more, check out Hannah Abigail Clarke's Student Spotlight (February 2019).