English professors strive to keep students engaged in an age of entirely virtual learning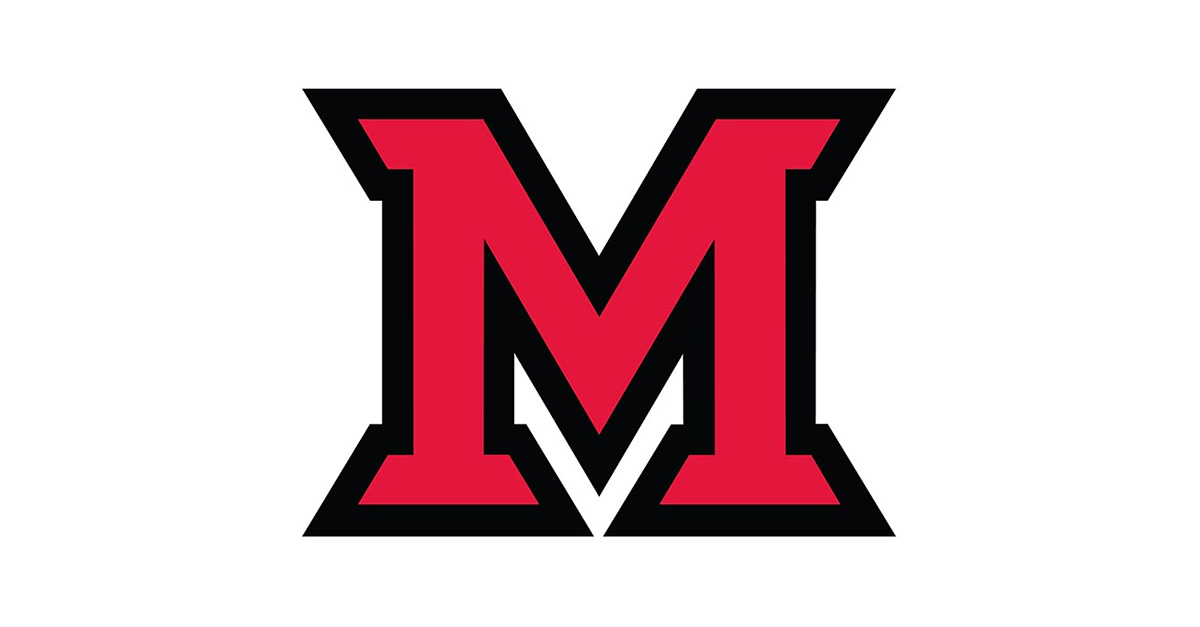 May 03, 2021
Written by Emmett Knee, CAS communications intern
Anita Mannur and Sara Webb-Sunderhaus
May marks over a year since the beginning of the COVID-19 pandemic. Since March of last year, students and professors alike have faced a multitude of difficulties in the shift to virtual learning. When the new school year began, professors were aware of the obstacles that they'd come to face in an entirely virtual classroom, and two in the Department of English have particularly risen to the challenge.
Teaching English 495, a literature and cultural theory capstone, associate professor Anita Mannur has incorporated cooking sessions as part of her course, with students cooking various dishes and sharing the results. Likewise, associate professor Sara Webb-Sunderhaus, in her third year of teaching at Miami, has switched the intro-level English 111 class to an entirely virtual operation with the assistance of graduate teaching assistants.
Studying literature, tastefully
"We work through each novel, and we meet for shorter periods of time and discuss the novel," Mannur said. "The course is organized around food and culture. All of the books have to do with different racial and cultural contexts, so I thought one good use of Zoom would be to do the cooking class. We also then do one cooking class per unit."
For example, Mannur and her students read Like Water for Chocolate, by Mexican author Laura Esquivel. The magical-realist novel focuses on protagonist Tita, a girl who is only able to express herself through cooking. Consequently, Mannur's cooking class focused on the traditional Mexican dishes of picadillo and arroz con leche (rice pudding).
Students in Eng 495 show off their picadillo and arroz con leche
During their literary analysis of High Hog: A Culinary Journey from Africa to America, by Jessica B. Harris, Mannur and her students prepared a traditional West African peanut stew.
"I think we should always be creative to suit out students' needs," Mannur said. "For me, teaching is never just giving information. It's my job to curate experiences that are conducive to learning. We're learning a skill, but we're also talking about the book and learning about the literature we're studying. It's a different kind of literacy."
Mannur's research efforts focus on the relationship between food and intimacy, and how food helps to create and facilitate interactions between the two. Her forthcoming publication, Intimate Eating: Racialized Spaces, Radical Futures, looks at literary texts and films for connections that are enabled by consumption and cooking.
"The work that I was doing for the book was just like what we're doing in class. It looks at connections among people that are strangers (or who aren't necessarily family) that find community in food," Mannur said.
As more and more students are beginning to feel a greater sense of "end-of-semester burnout," many professors, Mannur included, see the community aspect of the classroom as more important than ever before.
"At the end of last semester I was really frustrated. I have training on teaching online courses, but none of that prepared us for teaching in the pandemic. I had a feeling that people would be even more tired at the end of semester three [of online learning]," Mannur said. "I'm not just going sit and show them how to cook. We're not just going to sit and consume food, we're going to talk about them. It's experimental — things might not work, but these activities are so important. They build community."
Building relationships despite a virtual setting
Webb-Sunderhaus made a similar sort of discovery in her virtual teaching efforts this past year. As Director of Composition in the Department of English, she oversaw transitioning ENG 111: Composition and Rhetoric for all the department's graduate teaching assistants — which included creating a brand-new Canvas site for all sections of the course — while also teaching her own section of the course this fall.
A screenshot of how Sara Webb-Sunderhaus uses MURAL in the grad seminar she's teaching this semester.
"Teaching completely asynchronously has both benefits and challenges," she said. "Coming in and out of a breakout room feels a lot more intrusive than a professor circulating and checking in with small groups in a physical classroom."
But these trying times have encouraged Webb-Sunderhaus and many other Miami professors to explore new methods of teaching that may provide some innovative features conducive to virtual learning.
"I'm using a whiteboard app called Mural in my graduate seminar this semester," Webb-Sunderhaus said. "It gives groups of students space to note their thoughts on the discussion questions and allows me to watch what my students are doing. It's very similar to Jamboard."
Webb-Sunderhaus also mentioned that beginning the school year in a virtual format was a lot easier than having to transition in the middle of the semester, like during the 2019-20 school year. "This time around, we knew what was going to happen," she said.
Despite the virtual environment, Webb-Sunderhaus still feels that she has gotten to form those crucial personal connections with a good number of her students, and in fact is still able to facilitate growth among them.
"In some cases, deeper personal connections are developed with students more so than they would be in a face-to-face setting," she said. "I feel that they get so much more feedback on their writing, which allows me to personalize my instruction to them. I get to see their growth throughout the semester. It's easier to recognize areas where students most need help, and I am able to customize and differentiate my instruction per my students' needs."
Students, she argues, are working just as hard to facilitate their own learning.
"I've been amazed by the resilience of these students," Webb-Sunderhaus said. "Quite honestly, I have seen my role as a classroom teacher and mentor and supervisor grow and evolve. My number one job is to support them during this time. No one is working at their best or their highest capacity. That shouldn't be the expectation. We have to teach our students with a lot of grace and compassion right now."