Students showcase their geological research at Miami's first geoscience symposium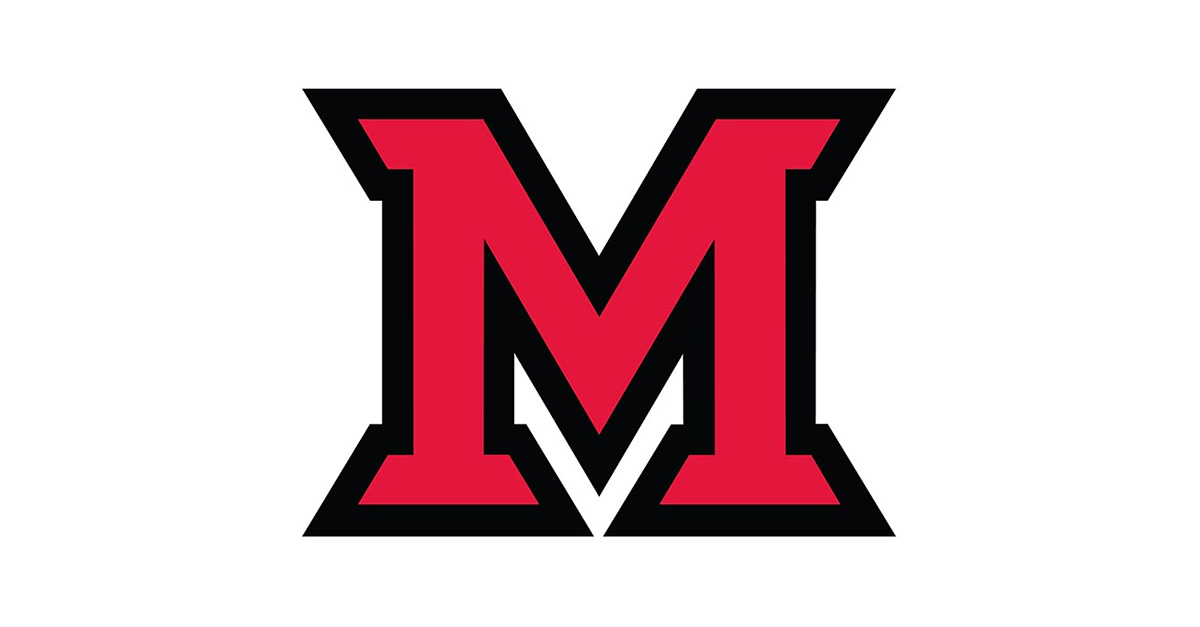 May 05, 2021
Written by Allison Haeger, CAS communications intern
Christina Tenison gathering field equipment to describe the outcrop of stream channel gravels and floodplain deposits in the background.
The Department of Geology and Environmental Earth Science (GLG) organized their first annual Geosciences Student Research Symposium (GSRS) this spring. Held April 14 via Zoom, the symposium featured 17 research presentations from undergraduate and graduate students.
Coordinated by Assistant Professor of Geology Carrie Tyler and Associate Professor of Geology Mark Krekeler, the symposium relied on their partnership with student-run committees to plan the event, covering such topics as the effects humans have on the environment, sedimentology, earthquake forecasting, and forensic geochemistry.
"We haven't been able to spend as much time together this past year, so this was a great opportunity to come together as a community and celebrate everything our students have accomplished," said Tyler.
"The research symposium was a quick way to get caught up on everyone's projects and see what they've been up to," said geology masters student Christina Tenison, who helped organize the symposium and presented her research. "I loved getting to hear about student work in our department."
The main goal of the symposium was to provide students a low-pressure setting to practice delivering professional and technical talks on their research. In addition, the GLG department had the chance to showcase the diversity of student research projects, help students to connect with industry recruiters, and build a stronger community among students and staff.
Alexia Rojas watching the sunrise on her last morning completing fieldwork in Argentina.
Tenison's research presentation analyzed what North American streams may have looked like before European settlement: either meandering single channel stream systems or multi-thread streams with vegetated islands. Her goal was to inform stream restoration projects.
"Learning how to give engaging talks in a way that doesn't use too much technical jargon is an important skill, as is being able to answer questions after your talk," said Tenison. "The GSRS was more of a 'how can I improve' experience where students can easily get feedback in a setting that is perhaps less intimidating than a typical research conference."
Alexia Rojas, also a geology masters student, introduced her research on how active faults influence locations of river channels and the preservation of river deposits. Part of Rojas' work involves differentiating the effects of these influences from alternative causes like climate change.
In 2019, Rojas completed field work in the Ischigualasto basin in Argentina, where she studied relationships between sediment deposition and faults active around 230 million years ago.
"The research and presentations were good enough to be given at a national research conference," said Rojas. "The GSRS was a great opportunity to communicate one's research in a low-risk environment."
The success of the GSRS, both for students and the department, ensures that plans to keep the symposium on the roster each year will move forward. Tyler and Krekeler hope in following years to host an in-person symposium with a poster session, refreshments, and a social event after presentations conclude.
"It's great to see the large diversity of work being done within the department," said Krekeler. "This new event is a testament to students' will to work on new things."
Brian Currie, professor of geology, attended the symposium and left his approval for the research in the chat box: "I have been involved with student research symposia at different universities over the past 25-plus years, and the presentations of this event are as good as I have ever seen!"