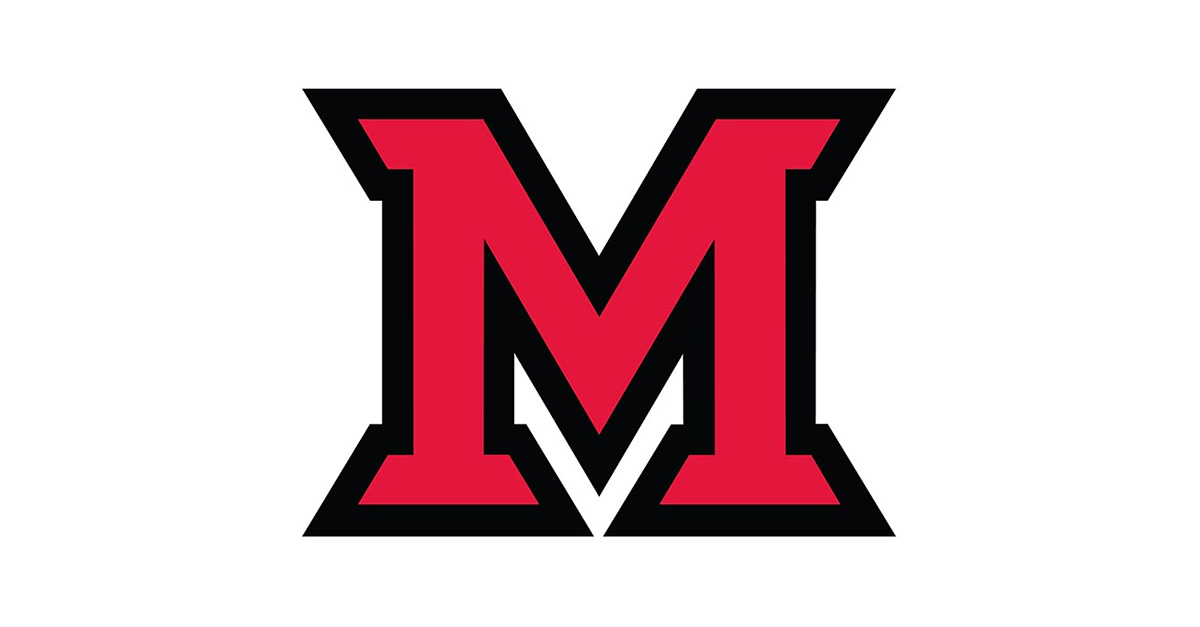 Dec 01, 2014
Four MJF alums a part of the 2014 class of 18 of the last 9 Honorees.
MJF Department Chairman Richard Campbell interviewed by the Peabody Awards.
MJF Department Chairman Richard Campbell was interviewed by the Peabody Awards in anticipation of the 2014 awards ceremony about the news show "60 minutes." Campbell is the author of a book titled "60 Minutes and the News: a Mythology for Middle America."
Info session for MJF's latest experiential learning opportunity: Inside NYC
Students at Bazaar
This new Miami summer workshop gives students an intimate look at the public relations, marketing, and advertising world in New York City.
The 3-credit (400-level), three-week experience takes students "inside" New York City through field trips, guest speakers, panel discussions and an opportunity to job shadow in your area of specialization. Students will meet with industry leaders from every corner of the public relations, marketing, and advertising world from large agencies to small nonprofits and everything in between. In addition, students will get the full experience of NYC as they visit media headquarters, museums, and Broadway.
Two weeks of lectures, discussions, and on-site visits are followed by one week of job shadowing a media professional - all in New York City.
For more info, come to the informational session Wed. Oct. 1 at 6 pm in 127 Upham or contact the program coordinator Bill Brewer. He can be reached at brewerwe@miamioh.edu.
NYC Media, JRN350: Winter Term '15
Get a taste of Big Media in the Big Apple during Miami's second Winter Term NYC MEDIA course. Students studying journalism, communications and related disciplines are invited to apply for this three-credit class, running Jan. 5-Jan. 22, 2015. In Week One, we'll meet online to learn about select NYC news organizations. In Week Two, we'll visit their offices and interview their journalists. In Week Three, we'll resume class online, producing web/blog sites that dissect and analyze our NYC MEDIA learning.
Candidates for NYC MEDIA should be serious students of media, ready for a five-day immersion into the world of big city news gathering. Ideal candidates will have a 3.0 or higher GPA, have completed JRN201, or otherwise show substantive interest in the news industry. Applications are due Oct. 3 with interviews for one of 18 spots in the class beginning the week of Oct. 6. Accepted students will then register for the course via the Global Initiatives office and attend two pre-departure orientation sessions.
Costs: Tuition for three hours (with a discount for out-of-state students) plus $950-$1000 for airfare, lodging, meals and related expenses.
Schedule: Participate online, from your home, during weeks one and three. Travel to New York, from home, Jan. 11-Jan. 15.
Questions: Contact Patricia Gallagher Newberry, senior lecturer, Journalism Program, at newberpg@miamioh.edu or 513.529.5893 for information.
Journalism student Emily Crane is a President's Distinguished Service Award Winner.
Emily Crane & President Hodge
In the world of sports, there are hat tricks – athletes who accomplish the same feat three times in a single game. The Department of Media, Journalism & Film has a "hat track times two" student in graduating senior Emily Crane. During her Miami years, the journalism-anthropology double major has racked up more than half of dozen top-level feats:
She traveled to Egypt and Tunisia, to report on civil unrest in those countries, and made two trips to Haiti where she created a program to feed children in need after the 2010 hurricane there.
She assumed the role of No. 2 editor at The Miami Student in the fall of 2013, and helped the paper move to a more 24/7 media world, reporting some of the tougher stories and leading efforts to create a for-credit class to train younger students to move into Miami Student positions.
She landed the university's most prestigious undergraduate award – The Joanna Jackson Goldman Memorial Prize, worth about $30,000 – to return to Egypt after graduation to work on a book about how everyday citizens have been affected by the unrest in their country.
She received the President's Distinguished Service Award, one of 21 winners from 49 finalists in a graduating class of some 4,000.
She was selected to present remarks at the College of Arts & Science commencement on May 17, the first journalism student to achieve this honor in at least a decade.
As interim dean of students Michael Curme said in introducing Crane at the event recognizing the President's Award winners, "Emily Crane is developing into a world citizen, one whose interests encompass not only her immediate environment of Miami University, but also the larger world."
Hat trick, times two, easily.
Author Wil Haygood will join Miami faculty for next three years!
Wil Haygood
Acclaimed journalist and author Wil Haygood (Miami '76) will join Miami's faculty in the spring semester of academic year 2014-2015 as the Karl and Helen Wiepking Visiting Distinguished Professor, a one-year appointment.
During academic years 2015-2017, he will hold the position of Distinguished Scholar in the Department of Media, Journalism and Film. Haygood will teach courses in media, journalism and film one semester during each of the three years of the appointments, said College of Arts and Science dean Phyllis Callahan. He will also mentor incoming students in the newly established Scholars in Writing for Media program, advise on the Freedom Summer documentary film project, advise student media editors and/or participate in Inside Washington and Inside Hollywood programs.
Haygood, whose 2008 Washington Post article was the basis for the 2013 movie "The Butler," addressed Miami graduates at the May 2013 commencement. He spoke on the summer of 1964 to kick off Miami's Celebrating Freedom program last fall.
Read more at the Miami University web site
Oxford Weekly News 'On Air'
Oxofrd Weekly News graphic
Media, Journalism and Film students are again producing the "Oxford Weekly News" program as part of two upper-level courses. Check out the first spring 2014 newscast
The aim each week is to provide news and information for both the Miami University campus and Oxford community. New this semester is a weekly segment with the editorial staff of The Miami Student.
Reporting is done by students in the JRN 415 Television News capstone course, led by Clinical Professor Joe Sampson. Production crewing is provided by students in Ringo Jones' COM 312: Studio Production course.
Miami University's second Inside Hollywood Program!
Students on the set of NCIS
'It's all about who you know.' Such immortal words have been the first piece of advice to hopeful producers, actors, and writers headed out to Hollywood to break into the entertainment industry. For the sixteen students on Miami University's second Inside Hollywood Program, the saying couldn't be more correct. Over the course of three weeks during Miami's 2014 Winter Term, the students visited over twenty Miami alumni working in all aspects of the entertainment industry, and were exposed to all the different careers Hollywood has to offer. During the third week of the program, the students each shadowed an alum at sites including CBS's "NCIS," ABC-TV and VH-1.
Highlights:
Watching the rehearsal and taping of Conan and then having a Q&A with Conan O'Brien
Touring the set of NCIS and chatting with Emmy-award winning actor Mark Harmon
Visiting the set of Parenthood at NBC-Universal Studios
Q&A with Ken Kwapis, director of numerous episodes of The Office and Malcolm in the Middle as well as The Sisterhood of the Traveling Pants
Some of the Alumni Include:
Paul Gerard, director of Creative Development at DisneyToon Studios
Stephanie Gibbons, executive vice-president of Marketing and On-Air Promotions for FX
Rick Ludwin, former NBC executive in charge of NBC's late night programming (including Saturday Night Live)
"It was incredible getting to see so many alumni from Miami working in Hollywood… we got to see so many parts of the industry in so short a time," writes Chris Barger, one of the participants. "It really let us see what the TV and movie business is really like."
First NYC Media Program Connects Students and Pros
Students at The New York Times
Seventeen students. One prof. Thirty-five media professionals working for 15 prominent media employers. And four days. Those were the ingredients for the inaugural offering of Miami University's NYC Media Program, led by Patricia Gallagher Newberry, senior lecturer in journalism. The class, held during Miami's first-ever January term, met online during the first and third weeks of the course – and traveled to the Big Apple Jan. 12-16, 2014, for Q&As with high-octane guests.
"I never would have learned this much in the classroom," says junior Kate Shea, an English major. "Being immersed in the journalism world and listening to these brilliant people and getting to pick their brains apart was amazing."
Among the highlights:
A half-day at The New York Times, with six leading staffer
Great sitdowns at NBC, ABC, Bloomberg News and Newsweek
Chats with two alums who work at The Wall Street Journal
"Magazine day," featuring recent grads working at Allure, Glamour, Departures, Ladies Home Journal and Family Circle
As for nightlife, students squeezed in a few outings between bookings for Jon Stewart's "Daily Show," Stephen Colbert's "The Colbert Report," and "Newsies" on Broadway. Concludes Shea, "(The speakers') passion and drive just really encouraged us. We're all just ready to go and apply for everything and write, write, write!"
Author, Miami Prof. James Tobin to Discuss FDR Book
Jim Tobin and his new book
In his new book on President Franklin D. Roosevelt, historian James Tobin argues that FDR's polio – long perceived by the American public as a secret – was hardly that, nor was his inability to walk a political liability. In fact, Tobin writes, polio became an asset that helped FDR win the presidency. Tobin, an associate professor of journalism at Miami, will talk about his book on campus April 15.
"The Man He Became: How FDR Defied Polio to Win the Presidency" was published in November 2013 by Simon & Schuster, and has won dozens of glowing reviews. "Mr. Tobin's tight, lucid narrative may leave readers longing for more," writes Wall Street Journal reviewer Alonzo L. Hamby.
Tobin teaches narrative nonfiction at Miami and won the National Book Critics Circle Award in biography for his 1997 book, "Ernie Pyle's War."