MJF honors five alumni for career success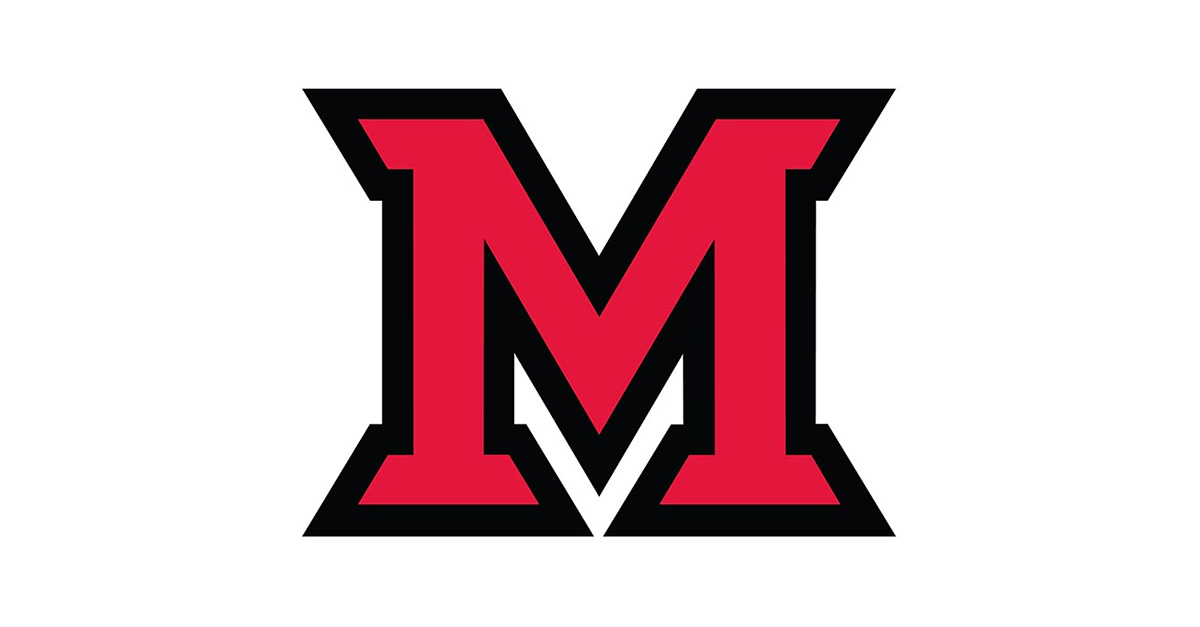 Feb 28, 2019
MJF will laud five graduates for significant career contributions in the areas of government, news, entertainment and business at the fourth annual MJF Distinguished Alumni Days, March 11-12 in Oxford, Ohio.
"MJF helps train students in a solid liberal arts foundation leading to a variety of career paths," said MJF Chair Bruce Drushel. "Our students are required to double major, which add value to their degree and deepens their preparation for careers in a changing media landscape. They are provided with many extra-curricular opportunities to hone their skills, network and gain hands-on experiences. These successful alumni model ways for students to use the strong educational foundation they receive at Miami to build successful careers."
The 2019 distinguished alumni are:
Ben Garbarek (class of 2008), a political reporter for the ABC/Fox affiliate WSYX-TV in Columbus, Ohio.
Sarah Pasquinucci (class of 2003), associate director for Procter & Gamble's North America Baby Care Communications.
Rachel Petri (class of 2012), communications director for U.S. Sen. Sherrod Brown's Dignity of Work Tour.
Ally Seibert (class of 2012), a writer and producer for "The Rookie" on ABC-TV in Los Angeles.
Clinton Yates (student 2001-06), a senior writer for "The Undefeated" and panelist on "Around the Horn," both at ESPN.
Faculty and student events include a panel presentation and reception featuring the honorees on Monday, March 11, with the presentation from 4:30-5:30 p.m. in Williams Hall 107C and reception immediately following in Williams Hall 115C. Both are open to the public at Williams Hall, 350 S. Oak St., Oxford, Ohio. Honorees will also be speaking in classes, meeting with university officials and touring campus. 
Ben Garbarek
Ben Garbarek is a 2008 graduate of Miami University with degrees in journalism and political science. He is currently the chief political reporter for ABC 6 and FOX 28 in Columbus, Ohio. In his career, he's interviewed the president of the United States, governors, senators, celebrities and famous athletes. He's covered major events including the 2016 presidential campaign, the Freddy Gray riots in Baltimore and Hurricane Florence in the Carolinas.
Following his graduation from Miami, he started his career in Owensboro, Kentucky, working for the NBC affiliate WFIE. Two years later, he was promoted to the NBC affiliate in Richmond, Virginia, before moving to WSYX-TV in Columbus in 2012. His work has been featured on CNN, MSNBC, Fox News and NBC Nightly News.
Ben is a native of the Chicago suburbs. He met his wife, Emily, on campus and they became Miami Mergers in 2017. As a student, he was active in Miami University Television and The Miami Student.
Sarah Pasquinucci
Sarah Pasquinucci, APR, graduated from Miami University with a speech communication degree in 2003. She is currently associate director for North America Baby Care at Procter & Gamble where she leads all communications efforts for Pampers and Luvs. She recently launched the brand's new Love the Change program during a Super Bowl activation that resulted in over 2 billion earned impressions and 60 million video views. She also led the communications team that launched Pure, a new subbrand for Pampers.  
Previously, Sarah led North America P&G sports communications, including the "Thank You, Mom" campaign for the Sochi and Rio Olympic games. In addition, she helped spearhead the company's corporate NFL program, which included contracts with all 32 teams. Sarah also spent many years in fabric care for P&G, most notably launching Tide Pods. Sarah's prior P&G experience includes public relations consulting within regional agencies and being president of the Cincinnati PRSA chapter.
When not working, Sarah loves running, cooking and spending time with her husband, Rob, and two sons. While at Miami, she was a Public Relations Student Society of America member, the president of PR Visions, the student-run PR firm, and a participant in Laws Hall.
Rachel Petri
Rachel Petri is an Ohio native and a 2012 graduate of Miami University with a bachelor of arts in journalism and political science. For the last four years, Petri has worked for U.S. Sen. Sherrod Brown (D-Ohio) and currently serves as the communication director for his Dignity of Work Tour to key states outside Ohio, including Iowa, New Hampshire, Nevada and South Carolina.
She also served as the deputy communications director in Brown's Washington, D.C., office and on his successful re-election campaign in 2018. Prior to that, she held communications roles in the Office of U.S. Sen. Jay Rockefeller (D-W.Va.), the Senate Commerce Committee and Ted Strickland's Senate Campaign.
During her time at Miami, she was a participant in the Inside Washington program offered through Miami's Department of Media, Journalism & Film. 
Bio: Ally Seibert
Ally Seibert graduated with a bachelor of science degree in mass communication in 2012 from Miami University. She's currently a writer and producer for ABC's "The Rookie" and is based in Los Angeles.
Following graduation, she ignored the advice of her family and friends and headed to Hollywood. She worked her way through an internship at FilmEngine Entertainment and assistant positions for Creative Artists Agency, Sony Pictures Entertainment - RAKE, NBCUniversal, Inc., and CBS Television Studios. She then joined "Chicago Fire" as a story editor in 2015 before moving to "Hawaii Five-O" as an executive story editor in 2017.   
On campus, she was involved in Miami University Television as well as the Miami University Fashion Club and the Miami University Symphony Orchestra. In addition to writing, her accomplishments include keeping five plants alive, axe throwing, and moving into a two-bedroom apartment by herself.  
Bio: Clinton Yates
Former Miamian Clinton Yates is a columnist and on-air personality for ESPN's "The Undefeated." Based in Washington, D.C., he covers the intersection of culture and sports and is a regular panelist on "Around the Horn" and "Outside the Lines." He's also a radio host for "The Morning Roast" on ESPN.
Additionally, Yates serves as a daily commentator at news radio station WTOP-FM on an array of topics about the D.C. metro area from politics to pop culture. Yates' weekday current events commentaries, "My Take," have made him one of his generation's unique voices in the District. Prior to that, he spent more than eight years at The Washington Post covering everything local about the District, his hometown, and he was a news anchor for Pacifica Radio WPFW-FM 89.3.
During his time as a mass communication major (2001-06) at Miami, he was a columnist for The Miami Student and was involved in The Miami Sports Network for WMSR.