MJF students explore COVID-19 themes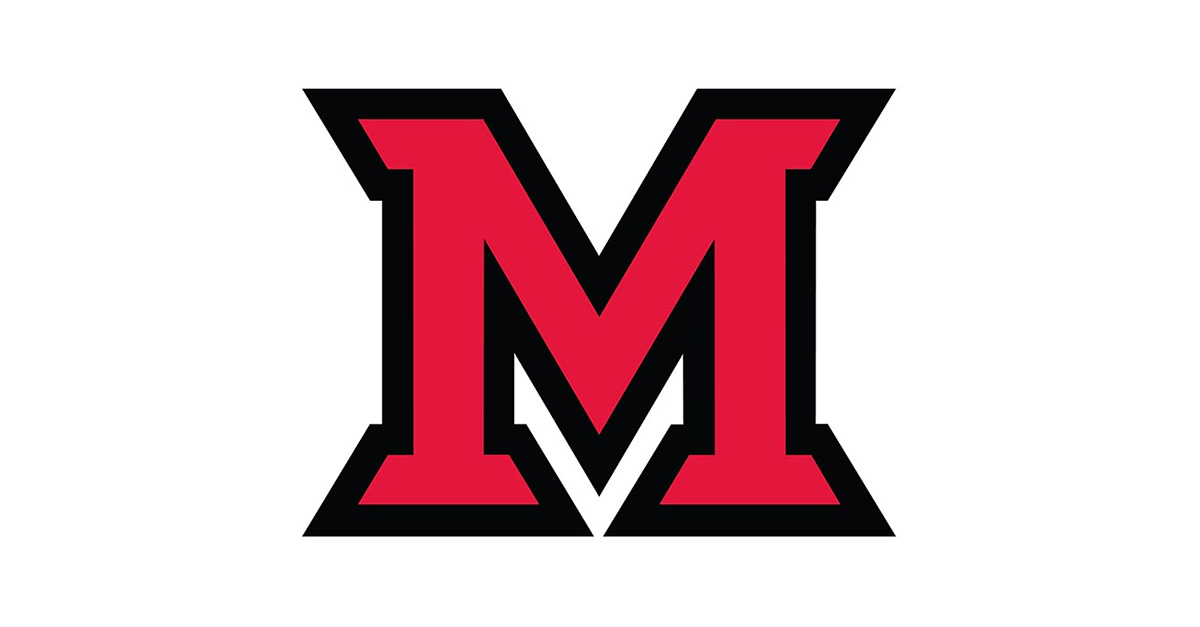 Jun 02, 2020
Like professionals in the worlds they seek to enter, students in Miami University's Department of Media, Journalism & Film embraced COVID-19 as a topic of inquiry in the second half of the spring semester.
Students in all five of MJF's programs turned attention to exploring the global pandemic, with multiple outcomes in and out of class.
"This is the first time any of us – students or faculty or staff --  has been through an experience like this," said MJF chair, Dr. Bruce Drushel. "It's no wonder it's very much on everyone's mind and, in some cases, the focus of their creative energies."
In the Journalism Program, many classes pivoted to COVID-19 when Miami went to remote learning in mid-March. Introduction to Journalism instructors used coverage of the pandemic to illustrate the importance of data and science in journalism. Most reporting classes called on students to tell COVID-19 stories related to Miami and Oxford, including their own. Students writing for the Oxford Observer online news site discovered coronavirus angles in nearly every story they covered.
"Routine public meetings of city council and the school board were suddenly being held virtually, with elected officials Zooming in from their kitchens and living rooms, and reporters covering them from their kitchens and living rooms," said Oxford Observer editor David Wells, a member of the Journalism faculty. "Sports competitions were canceled, along with everything fans look forward – from college recruiting to Little League baseball."
Outside of class, student-led media organizations also put their energies into COVID-19 content.
"When Miami went remote in March, I was asked a million times, 'How is The Miami Student going to continue this semester?' " said Chris Vinel, Miami Student editor-in-chief.
Three months later – having published more than 135 stories on The Student web site that mention coronavirus – Vinel credits staff members for their dedication, hunger and perseverance.
"With some staff members literally thousands of miles from Oxford, Ohio, we shifted our focus from once-a-week print issues to daily online coverage of the coronavirus from every angle pertinent to the Miami community," he said.
Their efforts landed the staff one of 19 national first-place awards in a contest hosted by the Society of Professional Journalists, the College Coronavirus Coverage competition.
Other student media staffs likewise were likewise impacted by the pandemic as they collaborated from multiple time zones:
The Miami Student Magazine published a COVID-19 piece titled "Disruption" as its cover story, with another story coronavirus-themed story inside.
UP fashion magazine and Miami Quarterly general interest magazine will both include COVID-19 stories in the spring issues they release this week.
GreenHawks Media devoted roughly half of its two dozen March-May posts to COVID-19 topics.
Inklings and Happy Captive, Miami's two undergraduate literary magazines, both released their spring issues online instead of in print.
 Students in other MJF programs also pivoted to COVID-19 when Miami moved to remote education:
Dr. Andy Rice's documentary film class produced "Generation Covid: Coming of Age While Six Feet Apart," a 42-minute film that documents Ohio college students' reactions to COVID-19 as they quarantine with families or roommates. "The question about growing up, probably with a great deal of college debt, against the backdrop of a looming depression and ecological crisis is perhaps the fundamental question of our moment," Dr. Rice said. "It seemed like the right one to drive this class film, and probably will continue to be so for many others on into the foreseeable future."
In Advanced Public Relations and Advertising Writing, Prof. Christe McKittrick's students analyzed how various brands responded to the pandemic, considering crisis communication strategies, reputation management, audience engagement, cultural targeting and more.
In their senior capstone, Strategic Communication students in Dr. Joanne Gula's class joined an initiative of the United Nations and World Health Organization to communicate such topics as social distancing, handwashing, and overall health.
Seven of the 10 students in the spring Inside Washington program were able to complete their internships remotely. The three who lost their internships will soon publish essays about Ohio responses to the pandemic.  "It was heart-breaking for their internships to end abruptly, but the three students really rose to the ethnographic research challenge," said Prof. Annie-Laurie 

Blair

, a member of the Journalism Program faculty who directs the program.