Ron Scott leaves a lasting impact on MJF, Miami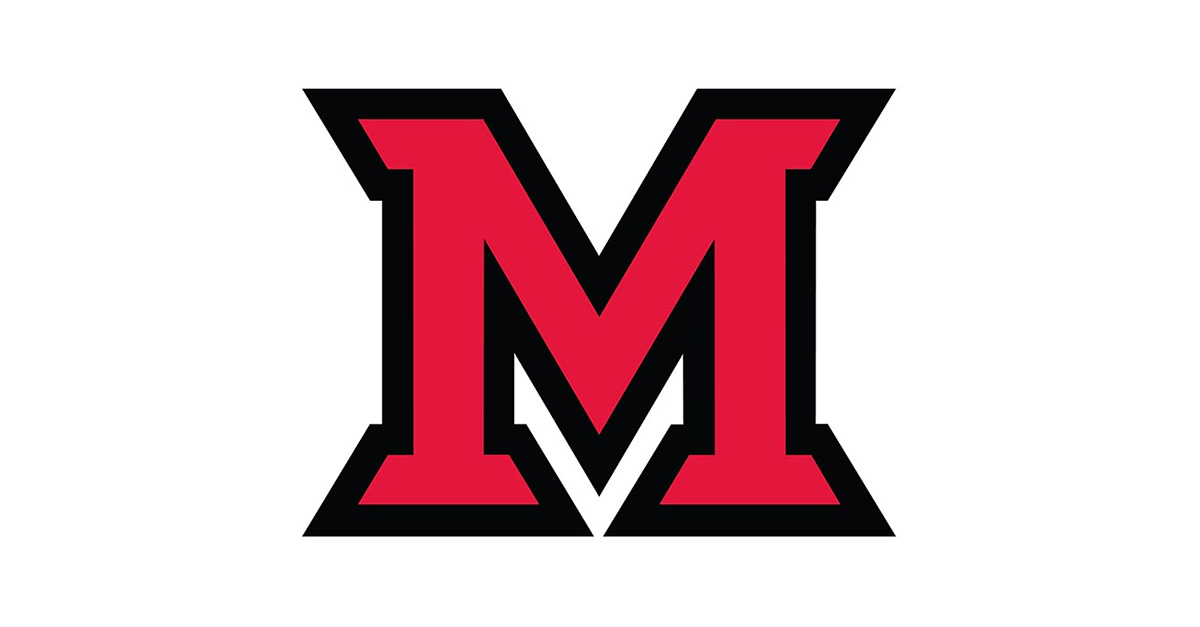 Dec 03, 2020
Written by By Ava Kunar, Sydney Bernard, & Sarah Myers 
Ron Scott, associate professor of Media & Culture and vice president of Institutional Diversity will retire at the end of 2020. He has had a long, substantial, and impactful career at Miami University.
Scott joined Miami in 1988 as an assistant professor in mass communication & pre-major advisor at the university. As an advocate for inclusion, his impact on the University grew, while he served as the advisor for Women in Communication. 
 In the past 10 years, Scott's position shifted to a more administrative role. He started working in the administration, starting as the interim vice president for Institutional Diversity and then the Associate vice president and finally the VP of Institutional Diversity.
 Throughout his administrative career at Miami, Scott continued to teach a film class each year. He said he loved his continual opportunity to teach within the department as it provided him "a chance to interact and have conversations that you can't have on a regular basis anywhere else."  He said he will miss those special moments in the classroom, when he retires 
 Scott said he believes in providing his students with a space to think, learn and grow by having conversations within the classroom that facilitate challenging and changing his students, opening them up to more ideas about the world and media. He challenges his students to look at media products to understand how we, as a society, are because of these texts. He said he believes it is important not to dismiss texts and media products like "The Birth of a Nation," he encourages his students to set aside their biases and look at the notorious movie "because of its racism," as being dismissive of texts is not beneficial to learn from these texts. 
 Scott even developed a new course, Film Studies 205, American Film, during his time at Miami. He's also taught courses in horror cinema, action and adventure and science fiction. Along with teaching film courses, he taught scriptwriting, production and media criticism. 
 "Media criticism I think over the years probably turned out to be my favorite course," Scott said. "I had more fun with it because it was a chance to talk about what was going on with the pluses and minuses of how audiences are being led, or the messages that are embedded in everything from a newscast to a television commercial to narrative form." 
 Scott explained in media criticism, he and students would dissect not only why one person likes a specific television show, but what impact it has on society, and how it alters the way people see the world. Scott found his niche in criticism, or rather creativity. He explained that "being creative is still criticism to me." 
Within Scott's administrative role, he helped to progress Miami University's diversity, equity and inclusion efforts, including the Freedom Summer of '64 Award, which honors the students from freedom summer. 
Additionally, he helped with the "I am Miami,"  and  "Love and Honor Miami" campaigns, the diversity webpage as well as diversity, Inclusion and bias training. Scott's utmost goal as an educator was to do the "best job possible to make a difference," he said he hopes to help individual students grow "as a person" and "within their careers.".
He said he hopes he left a lasting impact and made a difference for all of his students. Although Scott is not certain of his plans after retirement, he is certain he will miss his students.
Bruce Drushel, MJF chair who also serves as vice president for programming and area chair of the Popular Culture Association/American Culture Association and Gay, Lesbian & Queer Studies interest group chairman, started at Miami just one year before Scott. They worked together for about 32 years. 
Drushel described Scott's presence in the administration as a "permanent fixture over in Roudebush." He said Scott did "transcend other administrators. I think that signals not only his commitment to bringing diversity and inclusion to campus, but also fostering it, and the importance we place on it, and it needs to be a continuing commitment."
Scott symbolized the progressive moves Miami takes to create a more welcoming campus for all, he said.
Drushel's favorite memory with Scott was that he brought a very different perspective to "what we did here, to Media Studies."  He said Scott really shaped what was then the department of mass communication to have more of a film oriented focus because of his background in film.
Drushel also explained that Scott brought a unique perspective with regard to the fact that he was, at the time, the only member of their faculty that was a person of color. Drushel said Scott "brought a different perspective to our meetings, curriculum, and to our overall agenda, and I always valued that." 
Drushel and Scott were friends outside of just being coworkers, as well. "Interpersonally, I've enjoyed his friendship over the years, and I've gotten to know not only him, but his wife and brother too," Drushel said. "It's just been a wonderful, wonderful experience working with him."