Jacob Tonski's sculpture part of International Triennial of New Media Art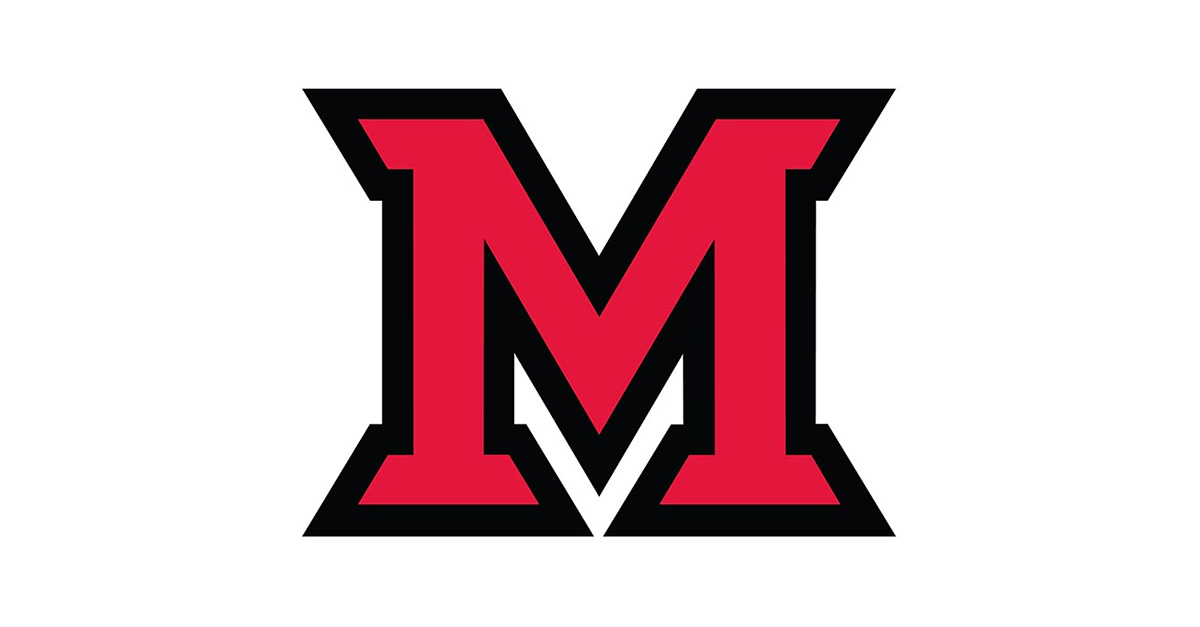 Jun 25, 2014
Written by Susan Meikle, university news and communications, meiklesb@MiamiOH.edu.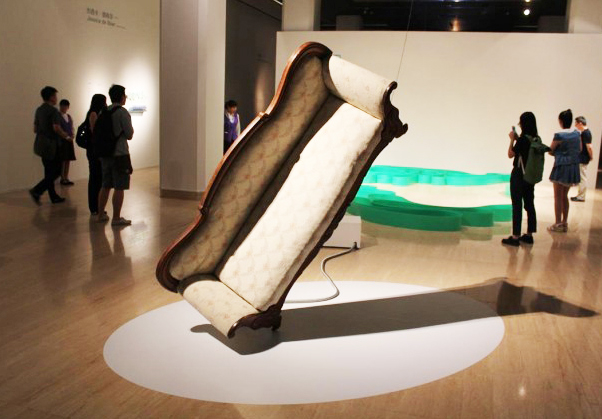 "Balance from Within" (mechatronic sculpture, 2010-2013) by Jacob Tonski, assistant professor of art and interactive media studies, is part of the exhibition "thingworld: International Triennial of New Media Art 2014" at the National Art Museum of China. (photo by Randian-online.com)
"Balance from Within," a mechatronic sculpture created by Miami University artist Jacob Tonski, is on display in China in an exhibition of cutting-edge media art. The sculpture — created using a 170-year-old sofa that balances on one leg — is in Beijing as part of  "thingworld: International Triennial of New Media Art 2014" at the National Art Museum of China (NAMOC).
"thingworld," which opened June 10 and runs through July 7, includes 58 works by artists from 22 countries. Most of the works in the exhibition are being shown in China for the first time.
In the Chinese language, the word for "thing" is a compound of the characters East and West, "a geographic stretch across the infinite space of two imaginary ends in the ancient mind. Thing is everything," explained the exhibition curators.
Tonski's "thing" — "Balance from Within" — is created from a Victorian-era sofa held together with magnets. It balances through a reaction wheel, a robotic mechanism used on satellites, Tonski explained. As the sofa begins to fall, the mechanism senses tilting and exerts a force appropriate to counter the falling, resulting in an endless wobbling back and forth. "The piece is a meditation on the nature of human relations and the things we build to support them," Tonski said.
"My goal is to stimulate the imagination and to make bigger the box for as many people as possible."
The triennial investigates "the most current intellectual trends in the discourse of media art and culture, providing a prominent platform for a global presentation and theorization of cutting-edge media artwork," according to NAMOC. 
From Ohio to China, Austria, Belgium and back to Ohio
Tonski, assistant professor of art and interactive media studies, traveled to Beijing to set up the piece. He also trained the museum staff so that they could learn how to stand the piece on one leg and balance it at the beginning of each day of the exhibition.
How did "Balance from Within" get to China from Oxford?
"Shipping large works is complicated, and I've learned a lot about it with this piece," Tonski said. "It is packed, in pieces, into four crates. Gross weight is about 500 pounds."
"Balance from Within" will continue from Beijing to shows in Austria and Belgium before traveling back to Oxford.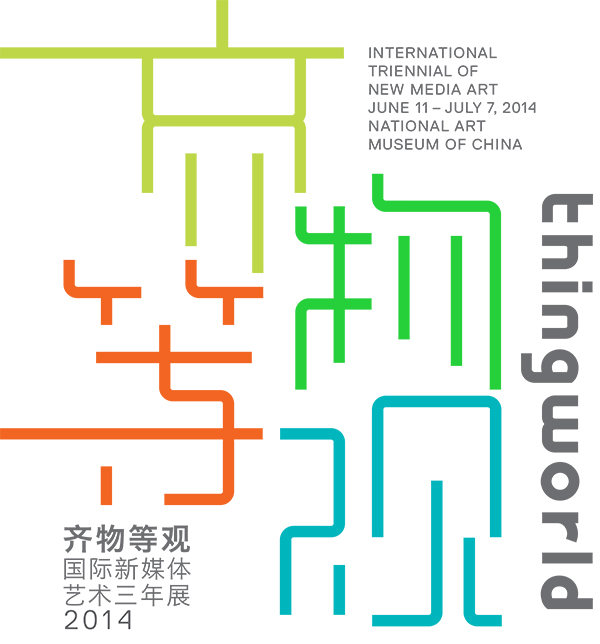 Last summer the piece traveled to Brazil for FILE — the Electronic Language International Festival.
Miami supported a portion of expenses in both the building of the piece and its first major shipment last year, Tonski said.
How does the piece balance and what happens if it falls? 
Watch Tonski's video of "Balance from Within" to learn more.  
Tonski, who joined Miami in 2009, received an MFA in 2008 from the design | media arts department at the University of California, Los Angeles. He previously worked as a technical director at Pixar Animation Studios, after receiving a bachelor's degree in computer science at Brown University.
Among other workshops he has taught nationwide, he was a resident artist in the first-ever session at the School for Poetic Computation in Brooklyn, N.Y., an experimental art and technology school that opened in 2013.
He was awarded a 2013 Sustainable Arts Foundation grant and was a 2010 fellow at the Carnegie Mellon University Studio for Creative Inquiry.