Theater: The Little Dog Laughed' opens Oct. 22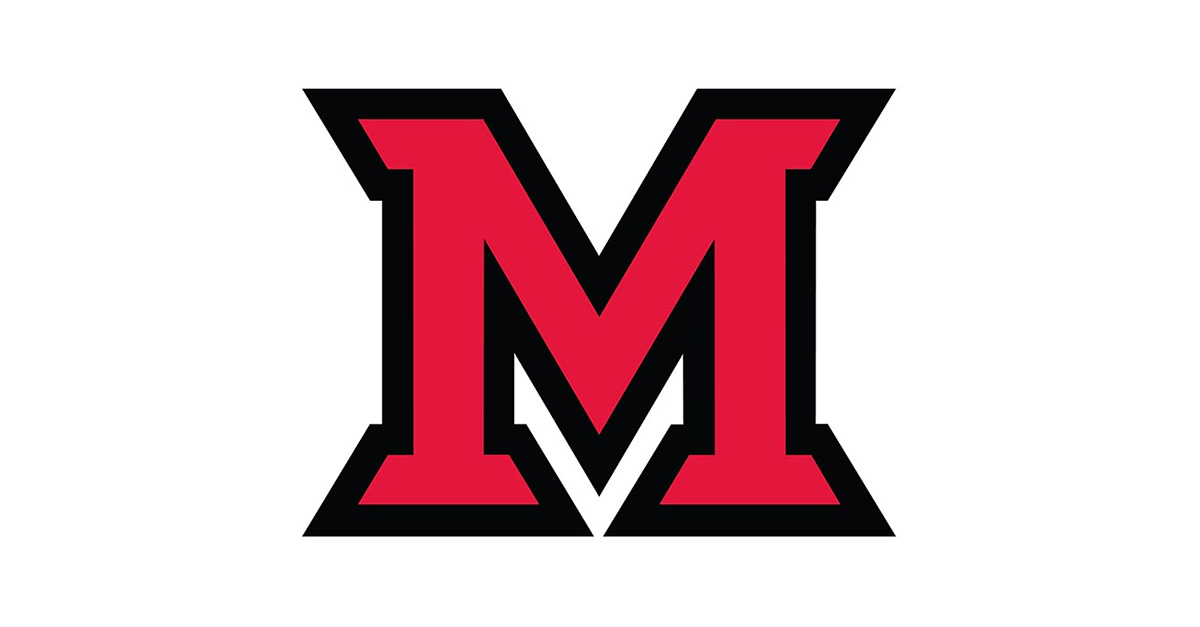 Oct 16, 2014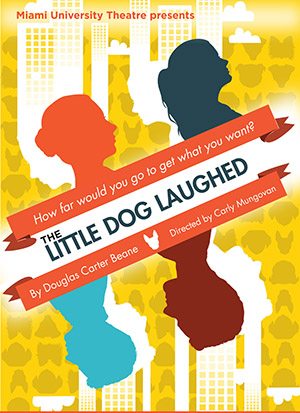 The Miami University department of theatre presents "The Little Dog Laughed," by Douglas Carter Beane, at 7:30 p.m. Oct. 22-25, and at 2 p.m. Oct. 25-26, in Studio 88 Theatre, Center for Performing Arts.
Playwright Beane is known for his humorous and satirical portrayals of life in America. "The Little Dog Laughed" satirizes the world of tabloid gossip, scandal, Hollywood and celebrities through the story of a rising young star who finds himself in the midst of an identity crisis. Though determined to be true to himself and announce that he is gay, his agent is hesitant for him to do so knowing what it could do to his career.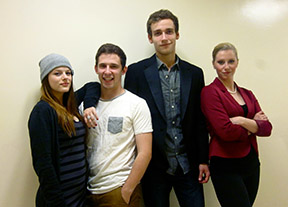 Cast members,left to right:
Caitlin Douglass, Mario
Formica, Adam Joesten
and Theresa Liebhart
(photo by Jessica Dusing).
"The Little Dog Laughed" is directed by senior theatre major Carly Mungovan. "For me, this play resonates with the identity struggle that everyone has at some point in their lives and the decision of how much of our true selves we choose to share with the world and how much we keep
to ourselves," Mungovan said.
Tickets, $10 adults, $8 seniors and $7 students, are available at the Miami University box office.