Miami's Urban Teaching Cohort recognized for promoting social justice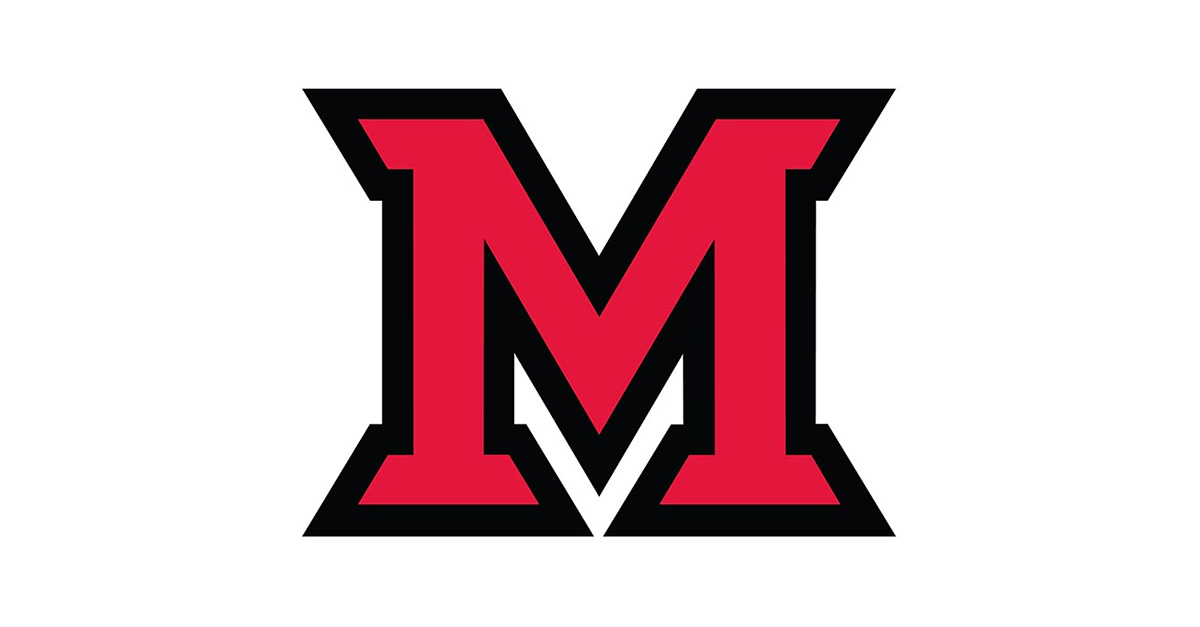 Oct 27, 2014
written by Margo Kissell, University News and Communications, kisselm@MiamiOH.edu
The National Network for Educational Renewal has chosen Miami University's Urban Teaching Cohort program as the 2014 recipient of the Nicholas Michelli Award for Promoting Social Justice.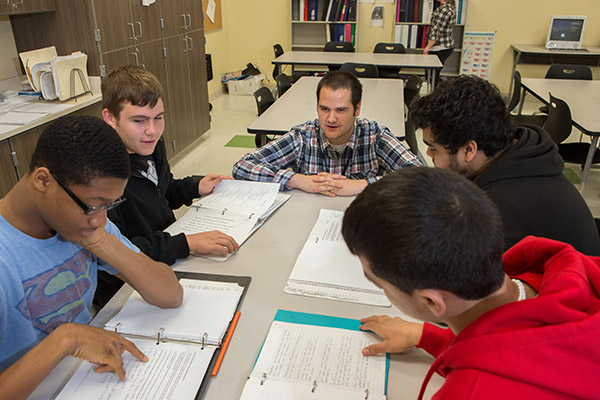 Urban Teaching Cohort participant Evan Deacon (center) during his
student teaching last spring at Oyler Community Learning Center in the
Lower Price Hill neighborhood of Cincinnati (photo by Scott Kissell).
"Issues such as poverty, race, income inequality, homelessness and culture
are all issues that affect many students in urban areas," Deacon said. "The
Urban Teaching Cohort has allowed me to further develop my own
identity as a teacher through numerous community engagement
opportunities and help deepen my respect for the students that I come in
contact with every day." 
The award was presented Friday, Oct. 24, during the NNER's conference in Cincinnati this past weekend.
The Urban Teaching Cohort (UTC) is a community-based approach to teacher education. Miami faculty and UTC students collaborate with high-need schools and community-based organizations to prepare teachers who are grounded in the life of the community.
The NNER said reviewers "commend the leadership of the program for preparing teacher candidates who are learning to understand the local communities in which their schools are located, who can see the assets and strengths of urban schools and the communities in which they are located and who understand and can utilize culturally relevant curriculum and pedagogy."
Tammy Schwartz, director of the Urban Teaching Cohort and instructor in teacher education, called it an honor to receive the award.
"It's an affirmation of what's valued and needed, I believe, in teacher education and what our students are desiring," she said.
The program is in its fourth full year of operation.
Students work and live in neighborhoods such as Cincinnati's Over-the-Rhine area and teach in schools like Cincinnati's Rothenberg Preparatory Academy.
Rothenberg is the predominant partner school, but the program also has placed students in Cincinnati's Gamble Montessori High School, Oyler Community Learning Center in the Lower Price Hill neighborhood, Taft High School and others.
Schwartz accepted the award in conjunction with Tom Dutton, director of Miami's Center of Community Engagement in Over-the-Rhine, which offers the residency program.
She also acknowledged the role of the Peaslee Neighborhood Center, a community center they work with in that area, and the support of Miami's office of community engagement and service.
Schwartz said they're in the process of expanding the Urban Teaching Cohort program to Cleveland through the support of Tom (Miami '59) and Sandy Sullivan and the Cleveland Foundation.