Winners named in 2015 Young Painters Competition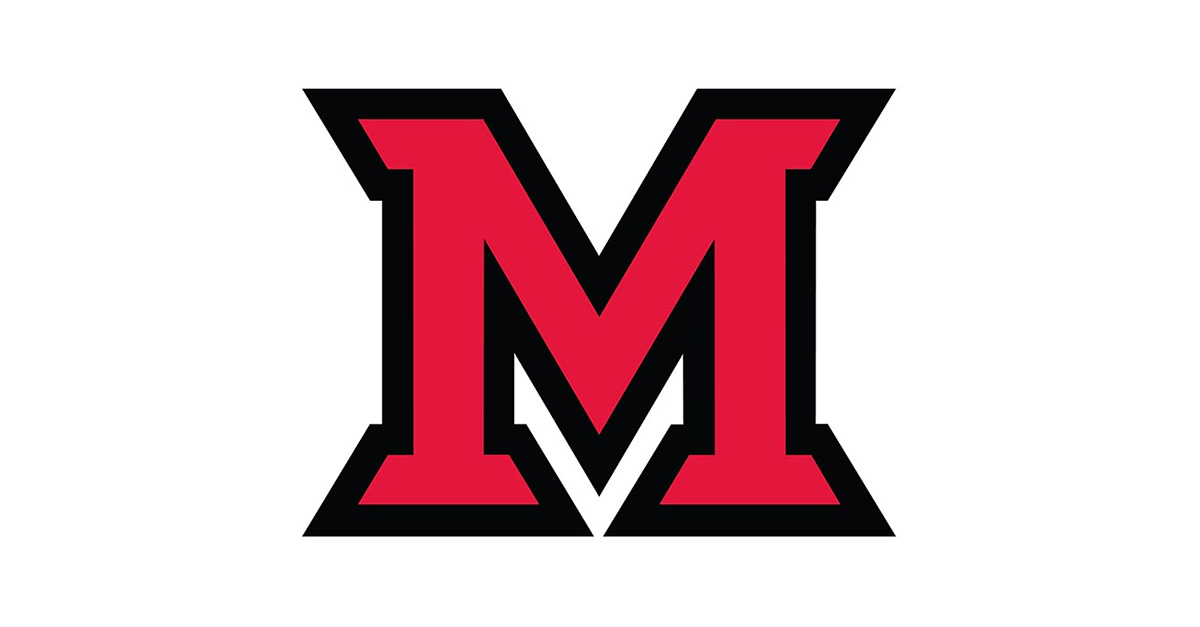 Feb 04, 2015
Written by Susan Meikle, University News and Communications, meiklesb@MiamiOH.edu.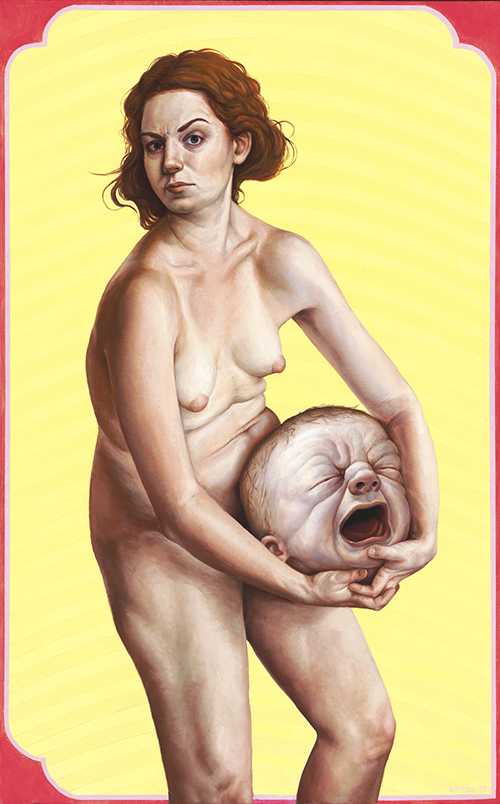 "Concave," 2013, oil on canvas,
by Dorielle Caimi is the winner
of the 2015 Miami University
Young Painters Competition.
Dorielle Caimi of Oakland, Calif., is the winner of the 2015 Miami University Young Painters Competition for the $10,000 William (Miami '36) and Dorothy Yeck Award.
Winners of the competition, sponsored by Miami's Hiestand Galleries, College of Creative Arts, were announced Jan. 30.
Caimi was selected for her work "Concave," which is now part of the Miami University Young Painters Collection.
Caimi received her bachelor's of fine arts from Cornish College of the Arts in 2010 and a Master Class in Painting at the Art Students League of Denver in 2013. Her work has been shown internationally and in publications such as Poets and Artists magazine, American Art Collector and Printer's Devil Review.
She is currently represented by Gusford Gallery in Los Angeles. In describing Caimi's work, the gallery states: "Examining the idea of innocence as a virtue lost too soon, Caimi's nude figures resist vulgarity and sexualization. The bright, vivid colors serve to draw the viewer in closer to the women, whom the artist imbues with psychological complexities. Incorporating a dark sense of humor and a vision of what an authentic self might look like, Caimi lays bare her own personal psyche, creating bold paintings that speak to, and for, a larger generation."
Jessica Hess of San Francisco received the second place award and $1,500 for her painting "Special Delivery III."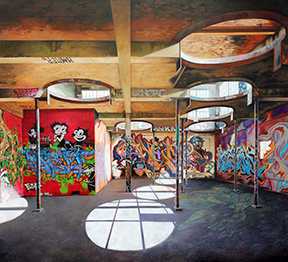 Second place: "Special Delivery III"
2014, oil on canvas, by Jessica Hess
Ana Medina of Los Angeles won the third place award for her work "Rehearsal."
Works by the winners and other finalists will be exhibited through Feb. 13 at Hiestand North Gallery.
Also on display through Feb. 13 is an exhibition by Xuan Chen, winner of the 2014 Miami University Young Painters Competition.
The 2015 Young Painters Competition, which focused on representational realism paintings, was judged by Franklin Sirmans, the Terri and Michael Smooke Curator and Department Head of Contemporary Art at the Los Angeles County Museum of Art.