Dance Theatre concert series Nov. 19-22
Nov 12, 2015
By Susan Meikle, university news and communications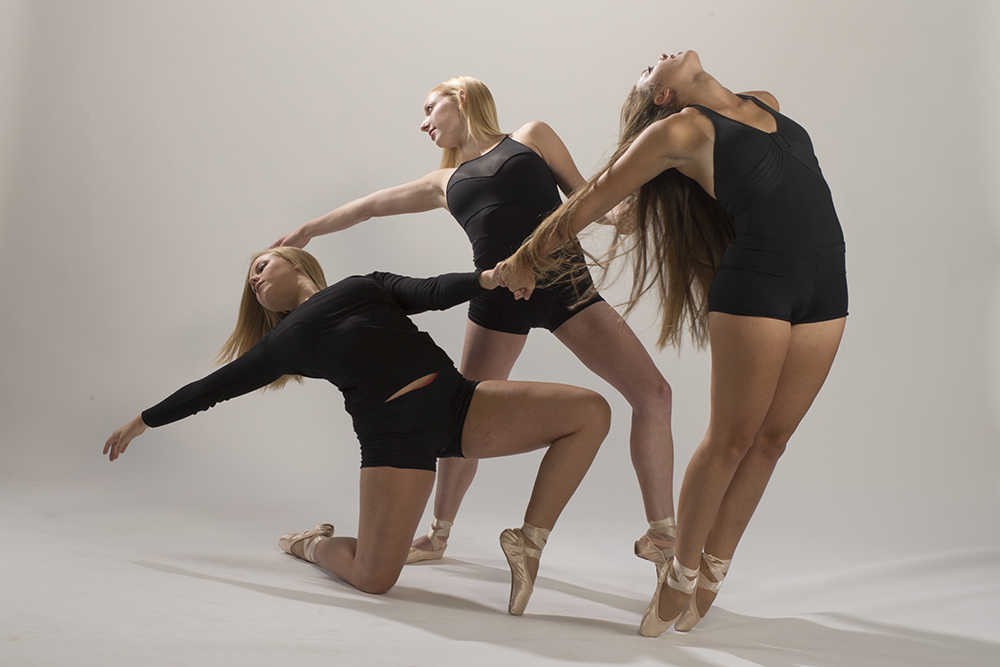 Dance Theatre is open to students of all majors (photo by Jeff Sabo).
Miami University's Dance Theatre will present a winter concert series at 7:30 p.m. Thursday-Saturday, Nov. 19-21, and at 2 p.m. Sunday, Nov. 22, in Studio 88, Center for Performing Arts.  A "Talk Back" will be held after the Saturday performance.
In a series of firsts, Dance Theatre will be produced by the theatre department; have an extended run; and perform in the Studio 88 experimental theatre, said Lana Kay Rosenberg, director of Dance Theatre. "The small space affords the opportunity of a different choreographic approach, an intimate approach to the dances for the choreographer, dancers and audience."
Dance Theatre merges the talent of guest and student choreographers, designers, composers and musicians to enhance the talent that exists within the company, Rosenberg said.  Concert programming ranges from contemporary and modern dance, to jazz, ballet and tap, "and truly displays the eclecticism for which the company is known."
The concert features music that ranges from Mozart, to '40s swing, to an original score by Ben Majoy (Miami '09), who creates music under the moniker Diamondstein.
Rosenberg choreographed "I am me..." that weaves the dancers' personal statements with the music of Mozart. She also choreographed "Acceptance," in memory of Hannah Copeland Neal (Miami '09), a former company member who died of cancer last year. Majoy, her friend and classmate, composed the music.
Guest Choreographers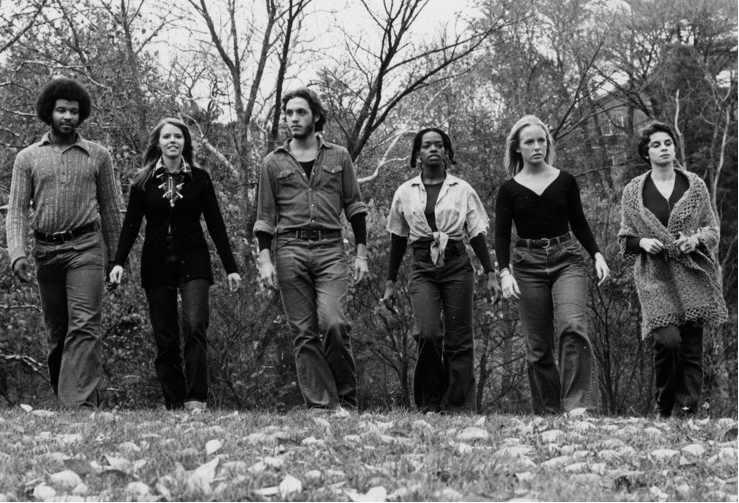 Dance Theatre has been part of Miami's art scene since 1933. Above, members of the 1973 Dance Theatre ensemble.
Guest artist and Dance Theatre alumnus Dan Weltner (Miami '85) created "Una Belle Notte" during a weekend residency this fall, set to music by Benny Goodman. Weltner, of New York City, danced professionally from 1985-1998, performing in nearly 30 states and five continents and in music videos and feature films.
Joanna Kotze (Miami '98), a New York City-based choreographer and dancer, choreographed "sequenza" — her ninth work for Dance Theatre. Koetze, a Dance Theatre alumna, won the 2013 NY Dance and Performance Award for Outstanding Emerging Choreographer.
Dance Theatre alumna Nicole Few Hunter (Miami '02), a Cincinnati-based attorney who also teaches dance classes at Miami University Hamilton, choreographed "Square Pegs."
Student Choreographers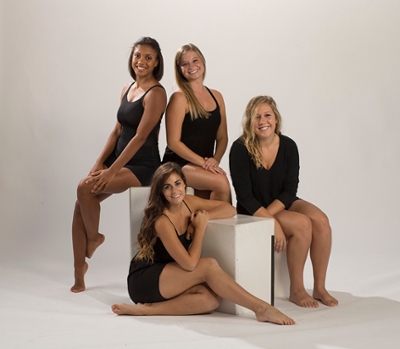 Student choreographers (photo by Jeff Sabo).
Student choreographers include:
Chelsea Bellinger, senior kinesiology major from Indianapolis, Ind. and president of Dance Theatre, with "Eyes Wide Shut."
Junior Erin Lensmeyer, junior biochemistry major and management minor from Port Huron, Mich., with "I-lluminate."
Elizabeth (Beth) Seither, senior English major from Cincinnati and vice president of Dance Theatre, with "Post-existence."
Liza Torrence, a junior art education major from Pittsburgh, Penn., and treasurer of Dance Theatre, with "Portraits."
Tickets are free for Miami students at the Miami University box office in the Campus Avenue Building or at the door.
Tickets are $6 in advance and $8 at the door for other students/seniors; $10 in advance and $12 at the door for general admission.