Meet the composers; an American premiere; and CSO Brass Quintet part of special MUSO Centennial Celebration Concert Nov. 21
The first concert of the new Miami University Orchestra was held Dec. 15, 1916. One hundred years later, the Miami University Symphony Orchestra, directed by Ricardo Averbach, will celebrate with a special concert Nov. 21.
Nov 17, 2016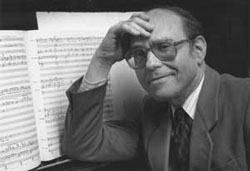 Samuel Adler (above) and Anthony DiLorenzo (below) will be guests at the MUSO Celebration Concert.
By Susan Meikle, university news and communications
The Miami University Symphony Orchestra, (MUSO) directed by Ricardo Averbach, celebrates its 100th anniversary with a special free concert at 7:30 p.m. Monday, Nov. 21, in Hall Auditorium. 
Come early to meet Samuel Adler, one of the most prominent living American composers, who will give a pre-concert talk at 7 p.m. at Hall. 
The celebration concert includes:
Adler's "Music for Eleven: Suite for Woodwinds and Percussion," performed by the MUSO Chamber Ensemble, guest-conducted by Steve Lytle, associate director of bands. 
The American premiere of "Chimera: Concerto for Brass Quintet and Orchestra" by Anthony DiLorenzo, originally commissioned by the Tokyo Symphony Orchestra. The Cincinnati Symphony Orchestra's Brass Quintet will join the MUSO.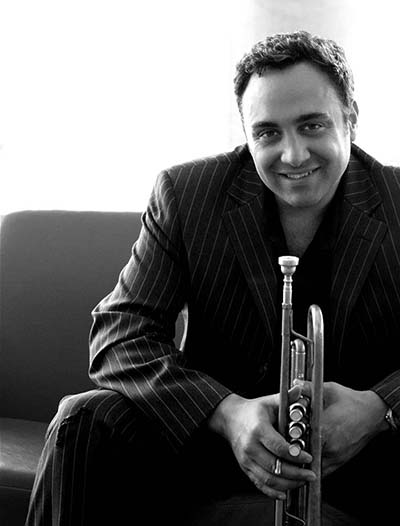 "Scheherazade: Symphonic Suite, Op. 35," by Nikolay Rimsky-Korsakov.
Adler, a native of Germany, came to the United States in 1939. He was inducted into the American Academy of Arts and Letters in 2001, and inducted into the American Classical Music Hall of Fame in 2008. He is the composer of more than 400 published works.
He is professor emeritus at the Eastman School of Music where he taught from 1966 to 1995 and is currently a member of the composition faculty at the Juilliard School. 
DiLorenzo, who will also be on campus for the concert, is an Emmy Award-winning composer whose music is performed throughout the world by major symphony orchestras and chamber groups.
He has composed music for more than 80 film trailers, for films such as "Toy Story," "The League of Extraordinary Gentlemen," and "The Simpsons Movie."  
MUSO and Averbach named semi-finalists for the 2016 American Prize
The Miami University Symphony Orchestra was recently named one of 11 semi-finalists for the 2016 American Prize, for best orchestra, college level.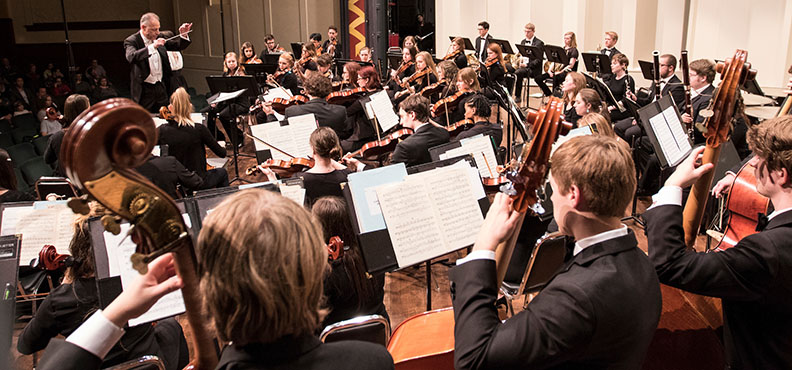 Ricardo Averbach conducts the MUSO in a spring 2016 concert (photo by Jeff Sabo).
Averbach was named one of 19 semi-finalists for the 2016 American Prize, for best orchestra conductor, college level. 
Finalists and winners will be announced in the next several weeks. 
The American Prize is a national competition designed to recognize and reward the best in the performing arts in the United States. 
Averbach was the first winner of the American Prize in Conducting at the Collegiate Level, in 2010.