Theatre: "Rosencrantz and Guildenstern Are Dead" opens Nov. 16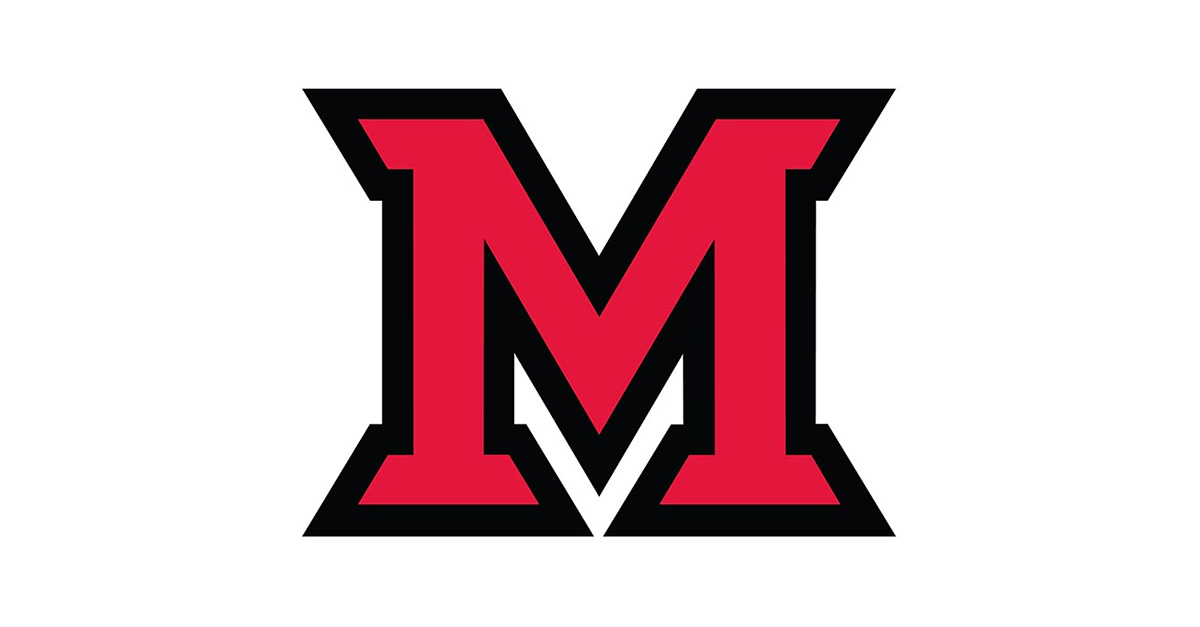 Nov 10, 2016
By Susan Meikle, university news and communications

The Miami University department of theatre will present "Rosencrantz and Guildenstern Are Dead" by Tom Stoppard at 7:30 p.m. Nov. 16-19, and at 2 p.m. Nov. 20, in Gates-Abegglen Theatre, Center for Performing Arts.
The play, directed by Lewis Magruder, associate professor of theatre, is the department's 18th annual John D. Yeck Mainstage Production.
"'Rosencrantz and Guildenstern Are Dead' is the play that launched playwright Tom Stoppard's career" 50 years ago, Magruder said. Acclaimed as a modern tragicomedy masterpiece, the story follows the inventive tale of "Hamlet" as told from the points of view of Rosencrantz and Guildenstern, two minor characters in Shakespeare's classic.
"On one level, a comedy about two characters who find themselves caught up in, and unable to escape from, William Shakespeare's Hamlet, the play is also a metaphor for the overwhelming chaos that contemporary life has become, " Magruder said. "For all the vaudevillian pranks and witty turns of phrase along the way, it probes big questions about life and death and whether anything of much significance can happen in between."
Tickets:
 $12 adult, $9 seniors, $8 student/youth, available at the H.O.M.E. box office in 129 Campus Avenue Building.
Design team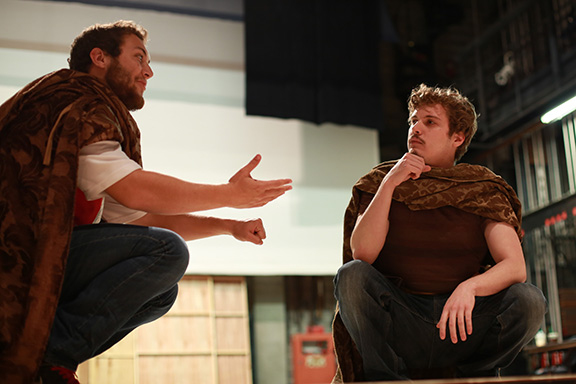 Cast members Hunter Doebereiner, left, as Rosencrantz, and Jeremiah Plessinger as Guildenstern (photo by Brian Meermans).
Assistant director: Caroline Avolio, sophomore theatre and arts management co-major.
Scenic designers: Gion DeFrancesco, associate professor of theatre, and Laura Schorsch, junior theatre major, sculpture minor.
Lighting designer: Jessy Henning, freelance lighting and theatre designer and production manager for Dayton Contemporary Dance Company.
Costume designer: Lisa Martin-Stuart, visiting adjunct professor of art and theatre.
Sound designer: Jason Sebastian, freelance film, theatre and music designer, engineer and composer.
Composer: Andrew Higgins, junior music composition major and premedical studies co-major.
Movement captain: Cassidy Steele, junior theatre major and musical theatre minor.
 Go to the "Rosencrantz and Guildenstern Are Dead" website for a full list of cast and crew and more information about the production.