"BLISS (or, Emily Post is Dead!)" premieres Feb. 22
Feb 15, 2017
By Susan Meikle, university news and communications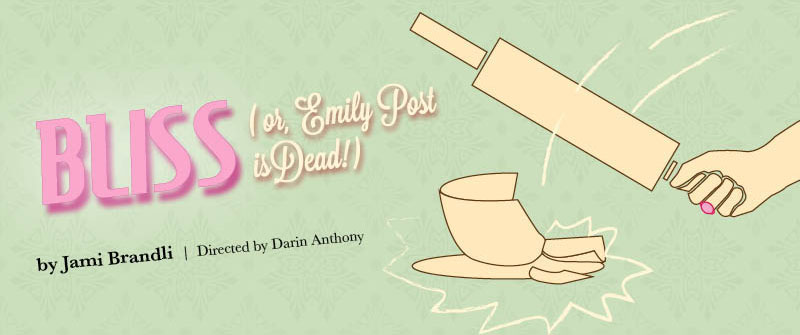 The Miami University department of theatre will present a premiere production of "BLISS (or, Emily Post is Dead!)" by Jami Brandli at 7:30 p.m. Wednesday through Saturday, Feb. 22-25, and at 2 p.m. Sunday, Feb. 26, in Studio 88 Theater, Center for Performing Arts.
A talkback with the playwright and cast members will be held after the Feb. 22 and 23 productions.
The play is directed by Darin Anthony, artistic director of Moving Arts, a company dedicated to the development, production and promotion of adventurous new work by Los Angeles artists.

Brandli and Anthony are the theatre department's 2016-2017 Cromer/Flory Artists-in-Residence recipients. They will be on campus during the week of the performance to meet and work with Miami theatre students.
"BLISS" was named in The Kilroy's THE LIST for 2014, which highlights the 46 most-recommended new female-authored plays for the year.
"This is about women and how they have been treated for 'thousands of years'"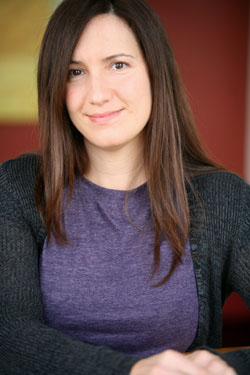 Playwright Jami Brandli, above, and director Darin Anthony, below.
After watching one of the first public readings of the play, director Anthony said, "I was amazed that I could laugh, learn, be made to feel and have my eyes opened to a perspective I had never really considered, all in one play."
"Here is a play with a great concept, throw four women from Greek mythology into 1960's New Jersey, add a dash of Apollo and watch the juicy plots unfold," Anthony said. "But this is not about the Greeks, this is not about cleverness and word craft, this is about women and how they have been treated for 'thousands and thousands and thousands 
of years.'"
"BLISS (or, Emily Post is Dead!)" is about women whose fates have been predetermined by men, or have they?, asks the playwright. The setting is 1960 in North Orange, New Jersey. Clytemnestra and Medea are housewives with a pill addiction and Antigone is the love-sick teenage girl next door. On the surface, they blissfully live by the "rules" of Emily Post, who famously wrote the book on etiquette, but these women harbor dark secrets to cope with the strictures of that perfect life. Then Cassandra, a black secretary determined to break the curse of Apollo, moves into the neighborhood — and all routines are interrupted. Can all four women escape their fate?
Brandli's play creates "a very pretty package to deliver a very important and challenging message: This has got to change. It takes bravery and it takes guts but most of all it starts with the choice to make that change a reality," Anthony said.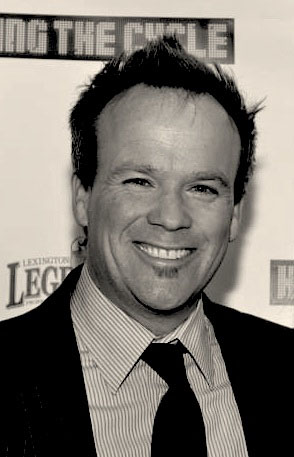 Brandli teaches dramatic writing in Lesley University's master's in fine arts program. Among other awards, she has received the John Gassner Memorial Playwriting Award, the Holland New Voices Award and the Aurora Theatre Company's 2014 Global Age Project Prize.
Tickets:
Please note that seating is limited in Studio 88; purchase tickets in advance of each performance to be assured a seat.
 $12 adult, $9 seniors, $8 student/youth, available at the H.O.M.E. box office in 129 Campus Avenue Building.
Design team
Scenic designer: Gabi Pezoa, junior media and culture major and theatre and art double minor; advised by Gion DeFrancesco, associate professor of theatre.
Lighting designer: Cassie Mings (freelance designer).
Costume designer: Melanie Mortimore, assistant professor of theatre.
Sound design/composer: Anthony Thompson, junior theatre major, music composition minor.
Go to the "BLISS (or, Emily Post is Dead!) website for a full list of cast and crew and more information about the production.
Special workshop with Jami Brandli
4:30-5:30 p.m. Monday, Feb. 20, at the Howe Center for Writing Excellence, King Library:
Brandli will lead a craft workshop, discussing aspects of playwriting as a craft and a career. Faculty and students are welcome to attend.