"Coming Together: An Evening of Peace and Hope" March 15
Features Mexican composer Arturo Márquez, Miami University Symphony Orchestra and choirs
Mar 09, 2017
By Susan Meikle, university news and communications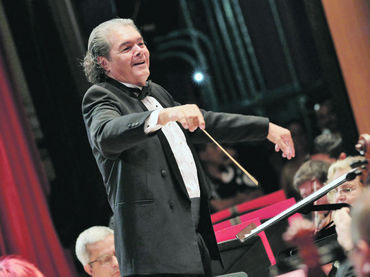 Composer Arturo Márquez
The Miami University Symphony Orchestra, directed by Ricardo Averbach, celebrates its centennial season with "Coming Together: An Evening of Peace and Hope" at 7:30 p.m. Wednesday, March 15, in Hall Auditorium.
The orchestra will be joined by Miami's Collegiate Chorale, Chamber Singers and guest soloists in a special concert highlighting music dedicated to human rights and social justice.
Averbach's initial goal was to organize an important concert to celebrate the centennial of the orchestra and collaborate with the choirs.
"However, I did not imagine that this concert would have a life of its own. With the recent political developments in the world, and the university's efforts towards social justice, human rights and diversity, this event became more meaningful than ever," he said.
Arturo Márquez: Featured composer and conductor
Arturo Márquez —widely recognized as one of the most important and admired Mexican composers of his generation — will be onstage to conduct his signature composition, Danzón No. 2. The piece has become so popular it is known as the second national anthem of Mexico.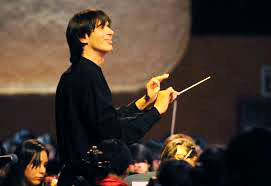 Conductor Eduardo García Barrios
Mexican conductor Eduardo Garcîa Barrios will conduct the ensembles in the American premiere of two compositions by Márquez:
Cantata Sueños (Cantata Dreams), based on the words of Martin Luther King Jr., Mahatma Gandhi, Native American Chief Seattle and the Mexican poet Guillermo Velásquez, leaders who fought for human rights, peace and social justice. This is the American premiere of the full version for choir and orchestra, Averbach said.
Guest soloists are baritone Michael Preacely, a "rising star on the operatic stage," and soprano Alison Acord, senior lecturer of music at Miami. Esther Maria Claros Berlioz, doctoral student in educational leadership, will narrate. 
Alas (a Malala) (Wings to Malala), dedicated to Malala Yousafsai, a Pakistani activist who fought for education as a fundamental right of children and young people, and who received the Nobel Peace Prize in 2014. The piece has become the hymn of the National Movement of Musical Ensembles in Mexico. 
Averbach will conduct Slava! A Political Overture by Leonard Bernstein. Bernstein, who will celebrate his centennial next year, wrote the piece for Mstislav Rostropovich's inaugural concerts as music director of the National Symphony Orchestra.
The program is sponsored by the Miami University department of music in partnership with the Center for American and World Cultures (CAWC). It is part of the CAWC's César E. Chávez Celebration Program.
Tickets
Tickets are available at the Miami University box office located at the H.O.M.E. box office in 129 Campus Avenue Building or via the online box office.
$10 adult
$7 for seniors and students/youth
Conductors
Arturo Márquez, is most famous for his "Danzones," a set of eight Cuban-influenced dances for different ensembles. He also composes for films and is an active teacher, having taught at the National University of Mexico, Superior School of Music and the National Center of Research, Documentation and Information of Mexican Music. He is the recipient of numerous awards and honors from multiple countries. His "Danzón No.2," is one of the most popular Latin American works since the 1950s.
Eduardo García Barrios, one of Mexico's most admired and respected directors, is currently the national coordinator of National System of Musical Development for Mexico's Secretary of Culture. He is president of Iberorquestas, an organization of about 4,500 orchestras for lower income and at-risk youth in the countries of South America, Central America and the Caribbean.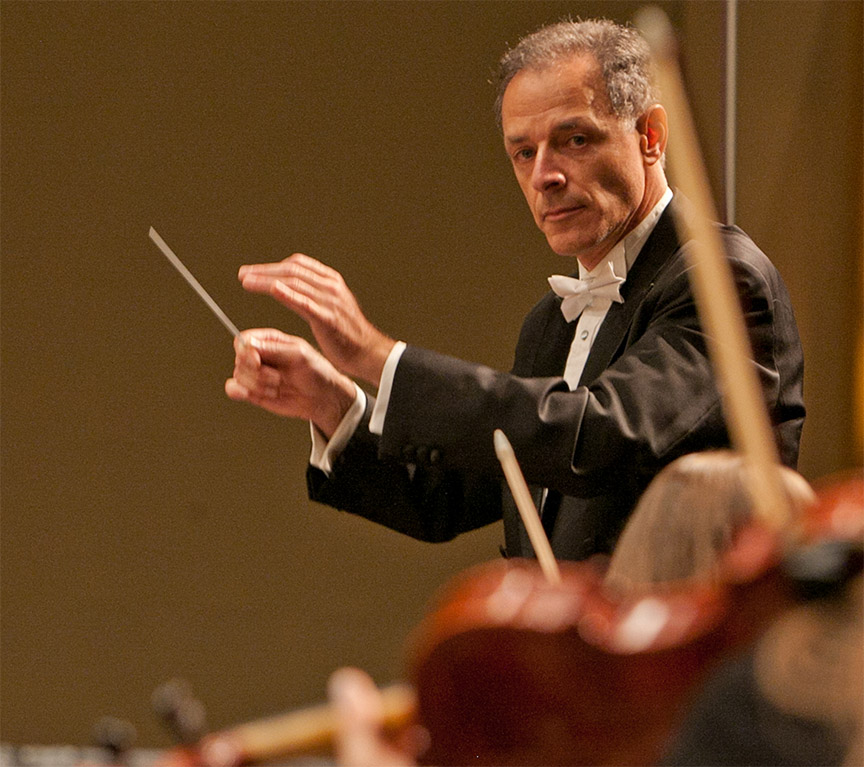 Ricardo Averbach
Ricardo Averbach is director of orchestral studies at Miami and past president of the College Orchestra Directors Association (CODA). He is the winner of the 2010 American Prize in Conducting. Averbach conducts regularly in South and North America, Europe and Asia.
Jeremy D. Jones, assistant professor of music and Naus Family Scholar, is director of the Collegiate Chorale and Men's Glee Club.
William Bausano, professor of music and director of choral activities, is conductor of the Chamber Singers and Choraliers.
Making music relevant: Orchestra members raising funds for human rights groups
Making the music even more relevant, student board members of the orchestra initiated the idea of raising funds for human rights groups. "The students asked me for permission to raise funds for three organizations related with the music we are performing: the Native American Rights Fund, the National Association for the Advancement of Colored People (Martin Luther King Jr. was one of its members) and the Malala Fund," Averbach said. They will be collecting donations after the concert.