Alumni Profile: Carl Soucek, '00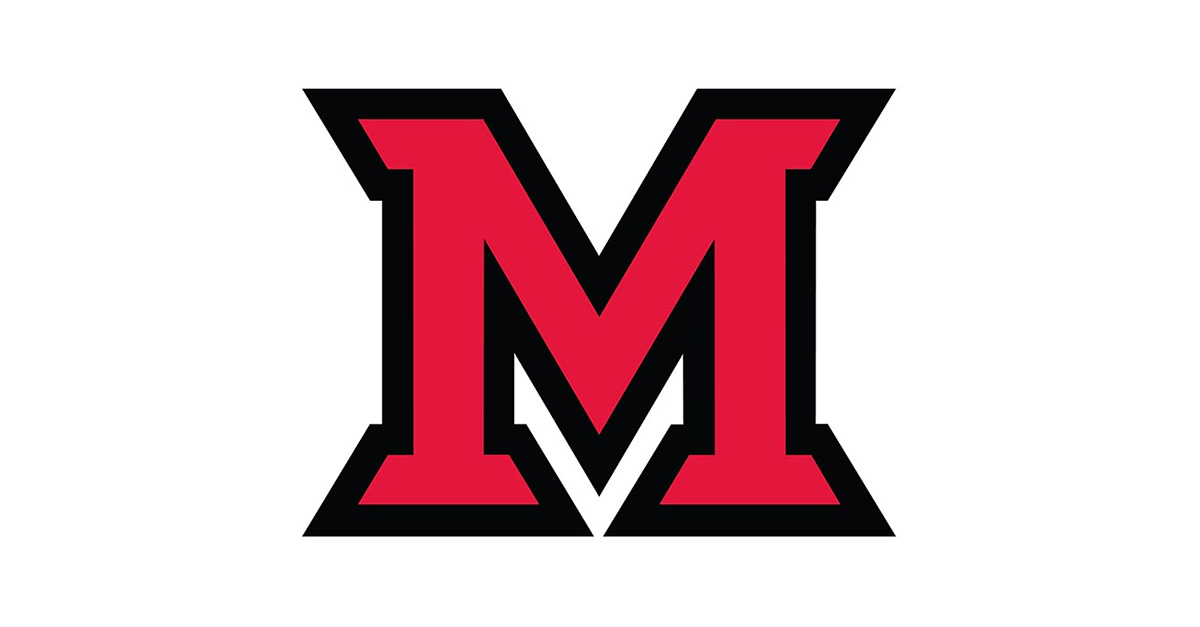 Jun 07, 2019
By Karen O'Hara, University Communications and Marketing
Most Miamians are acquainted with the motto Prodesse Quam Conspici, "to accomplish rather than to be conspicuous." To put it another way, we always strive for excellence—but there's no need to call attention to it.
However, the accomplishments of our talented alumni frequently get noticed by others. That's how Dayton Carroll High School's Carl Soucek (Miami '00) was nominated and then selected to School Band and Orchestra's list of "50 Directors Who Make a Difference." (See sidebar.)
Carl Soucek
As he enters his 20th year as band director at Carroll High School, Soucek has consistently led the Marching Patriots to the top of the charts at the Mid States Band Association (MSBA) Finals. He composes and arranges music for several Ohio marching band programs, including his own. He even finds time to play piano in a popular local jazz combo, The Flynn Trio, with two other Miami alums.
A lifelong Ohioan, Soucek grew up in rural Geauga County, where his earliest musical training consisted of a bit of piano, some drum corps videos, and a few drumset instructional tapes. He didn't even have the chance to take lessons until late in his high school career.
Fortunately, his late start was only a minor setback.
Having visited his older siblings at Miami, he knew he wanted to study there too. He quickly fell in love with the campus and the supportive, welcoming culture of the music education area.
Performing on percussion with groups such as Wind Ensemble, Marching Band, Percussion Ensemble, and Steel Band challenged him to excel. "My work ethic really took off, and I developed quickly as a player," he said.
His studies also offered many opportunities to observe fine educators and draw from their pedagogy. "Chris Tanner [now interim chair] was a graduate student my first year, and then became a professor during my time at Miami," he said. "His drive for excellence made him very motivational in his lessons and classes."
After Soucek received his Bachelor of Music in Music Education in 2000, he was immediately hired as assistant band director at Carroll. Two years later, he became the head director and music department chair. Over the years, he has continued to supplement his Miami education with coursework at the University of Dayton.
As part of his selection by School Band and Orchestra, he was asked about his proudest moment as an educator. Not surprisingly, he cited one of those "inconspicuous accomplishments" that music educators treasure.
"I find a great deal of pride in watching students continue their musical pursuits after they finish high school. It's amazing to see the fire in young adults that inspires them to be better musicians," he said.
Some of his band members have gone on to professional careers in music and education. In fact, one of his former students now teaches alongside him at Carroll.
Soucek strongly encourages current music majors to develop their musicianship during their time at Miami. "Seek out great teachers and performers for inspiration and growth, especially once you begin your careers. Never stop learning," he said.
School Band and Orchestra's "50 Directors Who Make a Difference"
Each year, School Band and Orchestra (SBO), a monthly magazine for K-12 band and orchestra directors, solicits nominations for its list of "50 Directors Who Make a Difference." The editors sift through hundreds of entries in order to honor a single band or orchestra director from each state. Executive Editor Mike Lawson regards it as "the most fun we have every year, and also the very hardest issue to produce."
After learning of Soucek's selection to this exclusive list, Chris Tanner, chair of the Miami University Department of Music, said, "We are very proud of Carl and his achievements at Carroll High School, and he is certainly deserving of this recognition. He's a credit to our department, and to the music education discipline as a whole."
As part of their selection to the list, each director is asked to tell SBO of their proudest teaching moments, how they hope to make a difference in students' lives, and the most important lessons are that they try to teach their students.
Read more: SBO Presents the 21st Annual 50 Directors Who Make a Difference