Art Museum awarded Re-Accreditation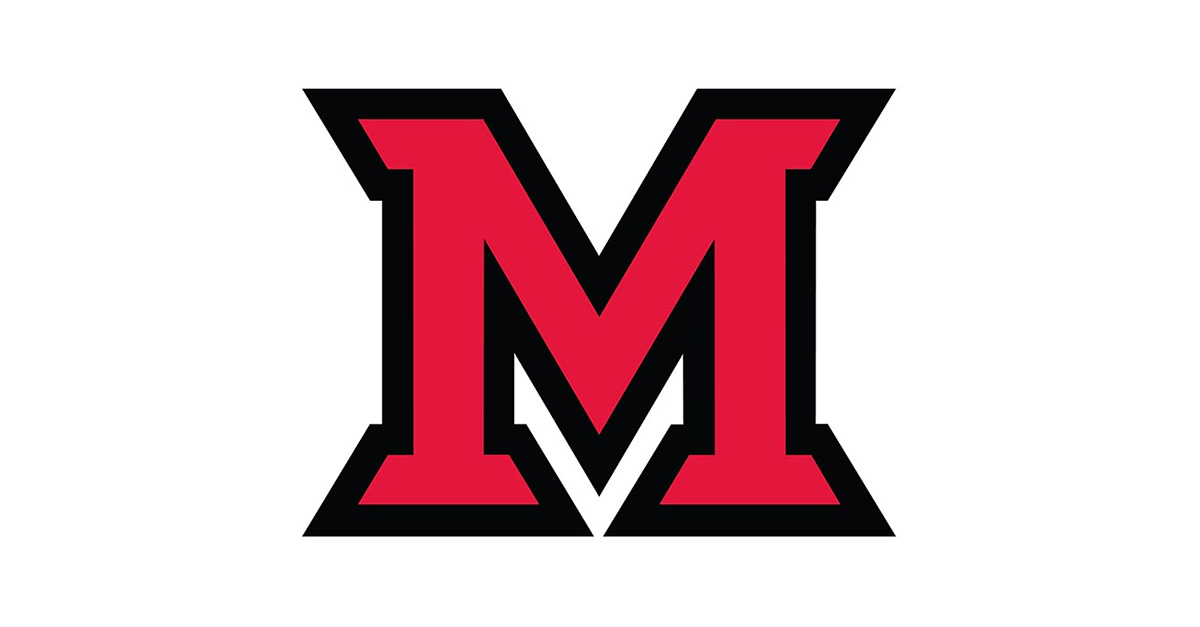 Nov 23, 2022
Miami University Art Museum Receives Highest National Recognition 
Awarded Re-Accreditation from the American Alliance of Museums

Oxford, Ohio (November 23, 2022) – The Miami University Art Museum has again achieved accreditation by the American Alliance of Museums, the highest national recognition afforded the nation's museums. Accreditation signifies excellence to the museum community, to governments, funders, outside agencies, and to the museum-going public. Miami University Art Museum was initially accredited since 1984  and was the first university museum to be accredited by the AAM in Ohio. All museums must undergo a reaccreditation review at least every 10 years to maintain accredited status.  
Alliance Accreditation brings national recognition to a museum for its commitment to excellence, accountability, high professional standards and continued institutional improvement. Developed and sustained by museum professionals for 50 years, the Alliance's museum accreditation program is the field's primary vehicle for quality assurance, self-regulation and public accountability. It strengthens the museum profession by promoting practices that enable leaders to make informed decisions, allocate resources wisely, and remain financially and ethically accountable in order to provide the best possible service to the public.

"We're thrilled that the Miami University Art Museum has been reaccredited by the AAM! It means so much to us as a museum team, including our staff, those who serve as advisory body members, our interns and volunteers, and of course our supporters. We'll continue to meet AAM's high standards and look forward to the future!" said Jeffrey Horrell '75 and Rodney Rose Director and Chief Curator Jack Green.
"Miami and the College of Creative Arts are thrilled with the news that our Art Museum has received re-accreditation for the next 10 years from the American Alliance of Museums! This acknowledgment is testimony to the reputation of the museum. It further reaffirms to the wider community that the museum meets best practices in the field as a steward of collections and resources and as an exceptional teaching entity in support of Miami students." said Acting Dean of the College of Creative Arts John Weigand.
Of the nation's estimated 33,000 museums, 1,099 are currently accredited. The Miami University Art Museum is one of only 21 museums accredited in Ohio. 

Accreditation is a very rigorous but highly rewarding process that examines all aspects of a museum's operations. To earn accreditation a museum first must conduct a year of self-study, and then undergo a site visit by a team of peer reviewers. AAM's Accreditation Commission, an independent and autonomous body of museum professionals, considers the self-study and visiting committee report to determine whether a museum should receive accreditation.

"Accredited museums are a community of institutions that have chosen to hold themselves publicly accountable to excellence," said Laura L. Lott, Alliance President and CEO. "Accreditation is clearly a significant achievement, of which both the institutions and the communities they serve can be extremely proud."

The Miami University Art Museum opened in 1978. It is part of the College of Creative Arts and is located on three acres of scenic sculpture park grounds on what's known as the Western campus, in Oxford, OH. The museum houses five galleries of rotating and ongoing exhibitions and a growing permanent collection of more than 17,500 artworks, covering over 5,000 years of art from around the world. We are free and open to all. Current exhibitions are open through Saturday, December 10, Tuesday-Friday 10 AM-5 PM and Saturday Noon-5 PM. Learn more about the museum at www.MiamiOH.edu/ArtMuseum.

About the American Alliance of Museums
The American Alliance of Museums has been bringing museums together since 1906, helping to develop standards and best practices, gathering and sharing knowledge, and providing advocacy on issues of concern to the entire museum community. Representing more than 35,000 individual museum professionals and volunteers, institutions, and corporate partners serving the museum field, the Alliance stands for the broad scope of the museum community. For more information, visit
www.aam-us.org
.