Message from President Crawford, 3:32PM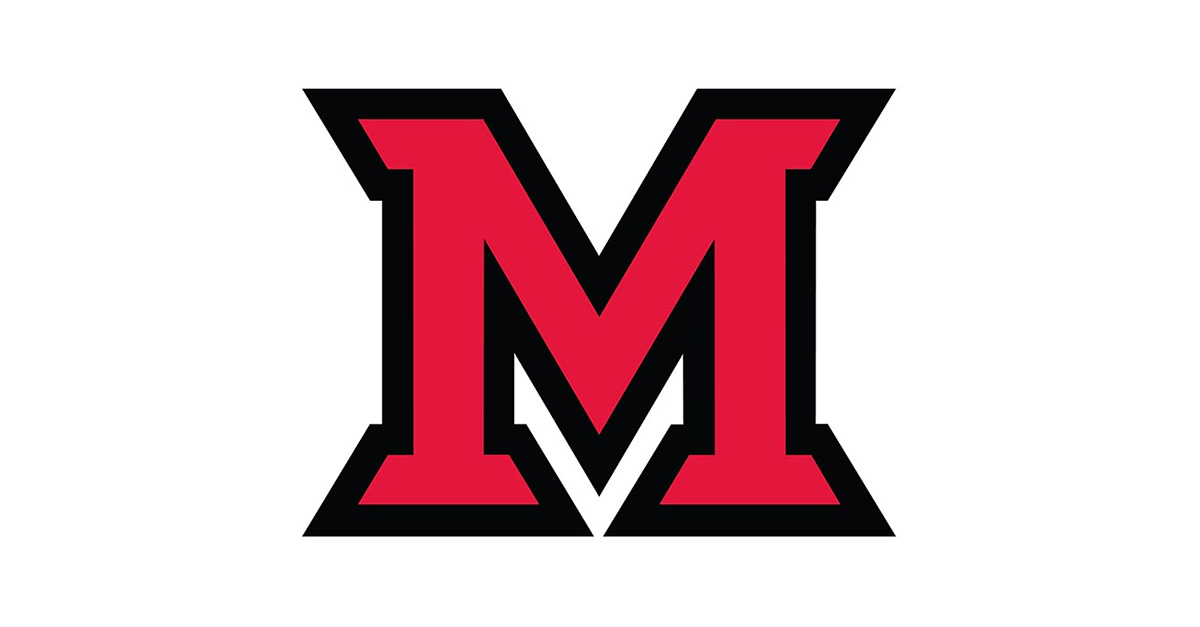 Aug 19, 2020
Dear Miami Community,
It has been a very active summer with the Safe Return to Campus Planning and Coordinating Committee (SR2C), the Diversity, Equity, and Inclusion (DEI) Task Force, and the creation of the Climate Action Task Force. Thank you to DEI Task Force co-chairs Dr. Vicka Bell-Robinson and Dr. Anthony James, and the DEI Task Force members for their dedicated efforts. We anticipate their report and recommendations will be issued soon, and we will share them with the Miami community. Thank you as well to Dr. Jonathan Levy and Dr. Adam Sizemore for co-chairing the Climate Action Task Force and for those who are serving on this important committee. Thank you to SR2C co-chairs Dr. Gwen Fears and Dr. Dana Cox and the SR2C committee for their hard work and expertise throughout the pandemic. Much of this communication is a testimony to their incredible work.
Buildings on all campuses have reopened, research is in progress, we have begun to phase-in on-campus operations, and in the coming weeks students will be returning in stages. I want to express my deepest gratitude to the Miami University community for your incredible work, dedication, and camaraderie over these long recent months. In March, when we transitioned our classes from face-to-face to remote on short notice, little did any of us know how long we would remain remote. We are all grateful to our faculty who did an incredible job of bringing the Miami education to our students even in cyberspace, to our essential staff who have continued their work on campus, to staff who worked remotely to keep our operations moving forward, and to the students for their adaptability and perseverance. Through online meetings, I have had the opportunity to plan and brainstorm with so many Miamians. I always come away renewed in my gratitude to be a part of this community that puts our students first. Planning and ramping up the university for fall operations was a daunting task, requiring expertise from our campuses as well as external partners from the state of Ohio, Butler County, Oxford, Middletown, Hamilton and West Chester.
Fall classes begin next week on Monday, August 17, mostly remote, with graduate students and some programs in person. We as a region, state, and nation are still battling the COVID-19 pandemic that will remain with us for the foreseeable future, and we continue to plan accordingly. Many mandates and recommendations are in place to enhance the safety of our students and campus community, including physical distancing and facial covering requirements on campus, and in Oxford, where City Council passed a face covering ordinance in July. The Division of Student Life has prepared a video to highlight what students can expect this fall in Oxford, and on the Regional Campuses. The health of each of us depends on the health of all of us. As we phase in the students' return and our face-to-face teaching, there are many new aspects of campus life to keep in mind.
Many buildings around campus have signage to direct people where to enter and depart; it is important to note the specific protocols for each individual building. Classrooms, breakrooms, bathrooms, and public spaces will be cleaned and disinfected daily, and stations for hand sanitizers are positioned all around our buildings. Residence halls have their own cleaning protocols with increased cleaning and sanitation in high-touch and common areas. Each residential student will receive a COVID-19 starter kit - mask, thermometer, hand sanitizer, and disinfectant wipes - upon move in.
Classrooms are organized to maintain six-foot physical distancing, and cleaning materials are available for each of us to clean our desks and common spaces before and after each use. We have also outfitted our classrooms with some new technologies so our faculty can effectively perform hybrid instruction, including wireless microphones, the ability to show presentations in videoconference, and Ladibug document cameras that act as webcams and virtual whiteboards. We have also added Zoom to our portfolio for videoconferencing platforms.
We encourage students who will be living off campus to stay home, if they can, until face-to-face courses start on Monday, September 21. We also expect them to follow health and safety protocols, like those in our residence halls, in their off-campus living arrangements. All returning students must sign the Healthy Together Community Pledge, committing to take responsibility for their health and others' through recommended precautions to help prevent the spread of COVID-19 on campus and in the community. The pledge focuses on preventative measures such as social distancing, face coverings, cleaning practices, handwashing and sanitation, daily symptom assessment, limiting indoor or outdoor gatherings to fewer than 10 people, and not attending or hosting any gathering where physical distancing is not possible. It also asks students to pledge to participate in testing, contact tracing, and quarantine or isolation if they or their close contacts become ill with COVID-19. Miami's ability to return to face-to-face instruction depends on preventing the spread of COVID-19. To protect the health of ourselves, other Miamians, and the community, we must ensure these practices are followed. Please visit the Healthy Together website frequently to stay informed.
The phased-in strategy will culminate with the students residing on campus moving into the residence halls during the week of September 14. Face-to-face and hybrid offerings will begin on campus on Monday, September 21. While most major events cannot be held safely this fall, many will be held remotely such as the Career Fair, and Student Life is creating virtual and small group campus offerings to keep our community connected.
Our Butler County General Health District will be working with us to perform our contact tracing. Our Campus Healthcare provider, TriHealth, has been collaborating regarding testing and will be providing healthcare and advice around COVID-19. We have identified several locations on campus to isolate and quarantine students who test positive or have been in close contact with someone who has. These spaces have networking capability so students can continue classes remotely. 
I look forward to the start of the fall semester, to the start of classes, to renewed engagement, and to welcoming first-year students to Miami. This semester will be different, but we will remain connected, take care of one another, and stay optimistic as we learn, study, and discover together. I am so grateful to Miami's incredible faculty and staff who prepared for the return, to the students for their flexibility and input, and to our local communities for partnering to help safeguard our campuses and communities as classes resume. Also, I thank all our alumni for their encouraging and kind words, expertise, and unwavering support throughout the pandemic, and their generosity in creating the Emergency Needs Fund to assist students in financial need during the pandemic.
Being part of this community during these times has filled me with optimism and admiration because our students, faculty, staff, and alumni have demonstrated their dedication during the pandemic to advance Miami University. I thank everyone in our Miami community and family for all of their support. 
With much gratitude and admiration for all that you do,
Love and Honor, 
Gregory Crawford
President