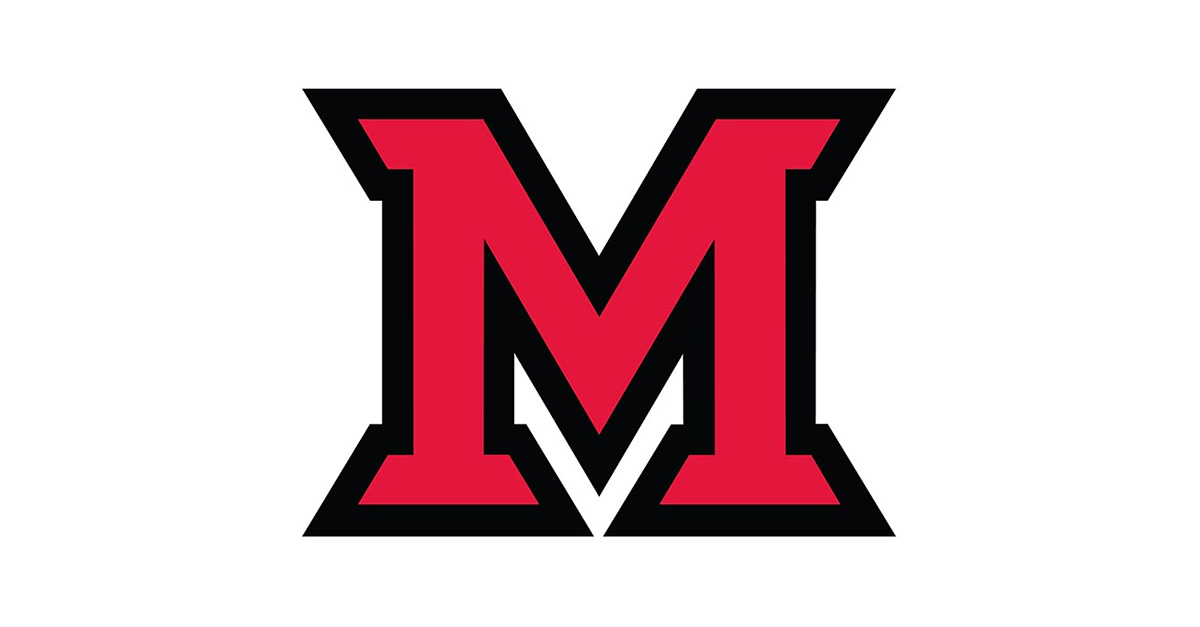 Mar 24, 2021
Greetings Miami Community
Here is the "weekly three" from the Office of Institutional Diversity.
One: DEI Implementation
Planning for APIDA Heritage Month in May
In line with DEI Task Force Recommendations, Miami University OIDI is committed to continually updating, assessing, and being accountable for efforts and outcomes towards inclusive excellence for all, including for our APIDA (Asian Pacific Islander Desi Americans) and international community members. By raising cultural consciousness about the gaps felt by APIDA and our international community members, OIDI aims to encourage advocacy and partnership so that all members of our community, and identify resources and support. A collaborative planning effort is ongoing to that end. This work requires our collective Miami community to shift culture and beliefs. We need your help to advance additional collaborations across academic affairs and student life. We are currently working with CSDI, AAA-FSA, Student Life, Global Initiatives, and invite all departments, colleges, and centers interested in joining our collaborative efforts by submitting your programs, initiatives, and events for APIDA Heritage Month in May. Please use the university calendar and tag it with Diversity and Inclusion under Events By Interest. You are welcome to submit a request for events to be shared in the "Weekly Three".
DEI Task Force Recommendation Update
We have posted an update to Pillar 3, Recommendation #9.
"Behind the Scenes" Town Hall
Vice President of Advancing Strategy, Partnerships, Institutional Relations, and Economy, ASPIRE, Mr. Randi M. Thomas, Esq. (pictured) will conduct his "Behind the Scenes" Diversity, Equity, Inclusion Town Hall" on March 29th from 12:00-1:00 p.m. After registering, you will receive a confirmation email containing information about joining the webinar.
Two: Community Updates
Annual Accessible Technology Symposium
Miami's 6th annual Accessible Technology Symposium will be held virtually from Monday, April 12th– Friday, April 16. Each afternoon at 2:00pm we invite you to attend a live daily webinar on a variety of topics related to accessible technology. This year's sessions include social media, virtual reality, built-in accessibility features, and Ally. The keynote speaker on Wednesday, April 14th is Josh Anderson, Manager of Clinical Assistive Technology at Easterseals Crossroads, and the host of Assistive Technology Update, the #1-ranked assistive technology podcast. The keynote presentation will look at emerging technologies and the impact that they can have on the world of disability and the diverse uses of assistive technology. Technology plays an increasingly important role in student learning & resources and presents exciting opportunities for dynamic instruction. The annual Accessible Technology Symposium is designed to discuss current issues and building accessible content for classroom and marketing materials. For more information about the AT Symposium, please visit MiamiOH.edu/AccessForAll
3rd Annual Diversifying Psychology Weekend
The Department of Psychology is seeking students to participate in the 3rd Annual Diversifying Psychology Weekend event, scheduled for Saturday, May 1. This event is intended to help students from underrepresented and diverse backgrounds learn more about research and graduate school in psychology, prepare to apply for a doctorate in psychology, network with graduate students and faculty, and learn more about what Miami's psychology department has to offer. The psychology department is especially interested in reaching individuals who may be less connected to the people and experiences that often privilege applicants during the graduate application process, as well as attracting attendees from a wide range of backgrounds that are underrepresented in psych science. To learn more or to apply, please visit: www.MiamiOH.edu/DiversifyPsych.
Careers for the Common Good
Careers for the Common Good Expo: Social Service, Advocacy, Public Service, Social Justice | Calling all Leaders and Game Changers. The Career Center is looking for you to make a difference and solve the problems of the world! All majors, backgrounds, and experiences are needed to be a part of these community initiatives. Careers for the Common Good Expo highlights career and internship opportunities with values-driven organizations in all sectors driven by issues of public concern.
View Event Details and Registration
The Career Center will be hosting an information session about this new Career Expo on Thursday, March 25 at 4:00pm.
Intergroup Dialogue applied to Classroom Teaching
A reminder that The Center for Teaching Excellence (CTE) is offering a 4 part seminar series on Intergroup Dialogue applied to classroom teaching. This new series is designed to support instructors in improving learning outcomes by transforming classroom environments in alignment with the DEI Pillars and Recommendations from Miami University's DEI Task Force. Part Three of the seminar series, Navigating Microaggression in the Classroom, takes place on March 26, from 10-11:30am.
Three: Celebrations & Recognition
National Civil Rights Conference
Miami University will host the 10th Annual National Civil Rights Conference (NCRC) in the summer of 2021.  Miami University was chosen to host the conference because of its sponsorship of the conference, its history of activism tied to Freedom Summer, and the numerous civil rights landmarks and sites around campus. The theme for the 2021 conference is Rise, Advocate, Educate, and Cooperate:  The Challenge of Change. The NCRC will be held June 20-22, 2021.
The deadline for submission of paper, panel, poster, and artistic production proposals is April 1, 2021. Proposals should be submitted electronically and must include title of paper or panel, author(s) name and affiliation(s), 200-250 word abstract of the paper or panel, and contact information. Proposals may be submitted to the conference chair at kdparker@civilrightsconference.com. Conference updates, sponsorship information and forms, and registration information and materials may be obtained by visiting National Civil Rights Conference. The National Education and Empowerment Coalition, Inc., Miami University, and the Coushatta Tribe of Louisiana are proud co-sponsors of the 10th Annual National Civil Rights Conference. 
Women's History Month Updates
March is women's history month and at Miami University there will be several events, lectures, and programs. View calendar and register to attend upcoming events including:
Women Are the Power of the Vote, March 24, 1:00pm
Birth Control Poll, Wednesday, March 31st, 6:00pm
Religious Holy Days and Holidays
3/28 Palm Sunday (Christian)
3/28-29 PESACH (Jewish)
3/29 Holi (Hindu)
3/29 Hola Mohalla (Sikh)
Love and Honor,
Dr. Anthony James, Jr.