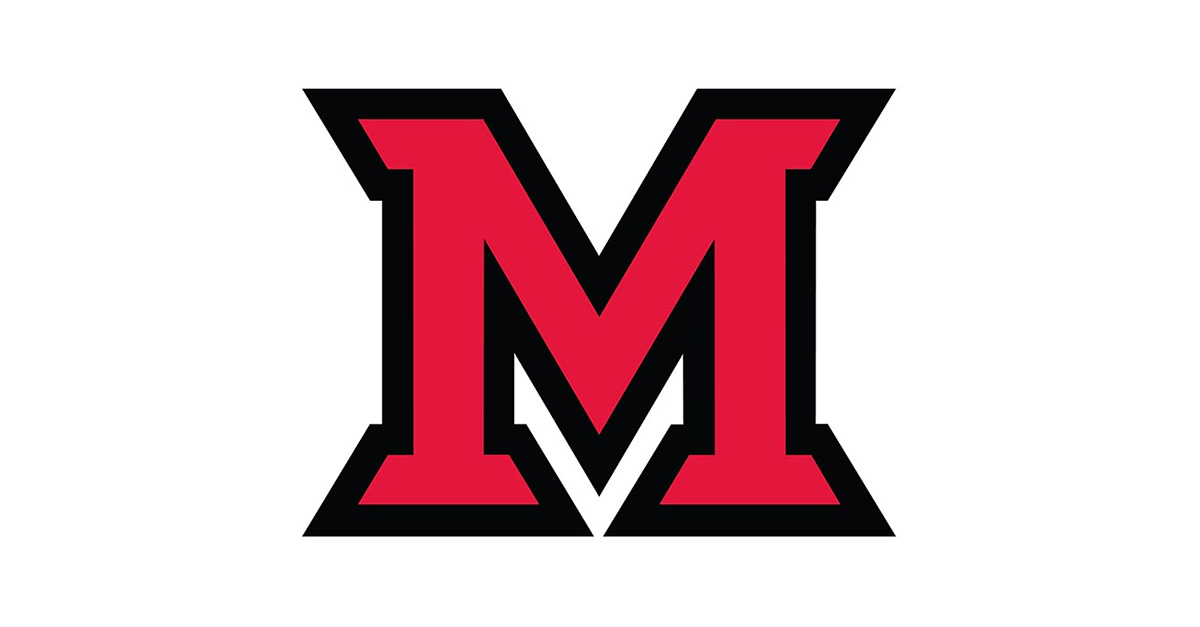 Mar 31, 2021
Greetings Miami Community
Here is the "weekly three" from the Office of Institutional Diversity.
Standing in Solidarity: Candlelight Vigil & APIDA Community Networking Event
There has been a significant rise in bigotry and hate towards Asian Americans over the last year. This month's mass shooting of eight individuals in the Atlanta (GA) area, six of which were Asian American women, adds to the suffering and trauma of members of our community. We want to first offer our support to any individual in our community who was harmed by the incident and remind you that we have resources available to you (e.g.,Student Counseling Center, EAP program) We also want to strongly encourage anyone in our community who experiences biased or bigoted acts to report the incident so that we can respond accordingly.
We stand in solidarity with you.
Asian American Association will be gathering at the SEAL on April 3rd from 6:30-7:30PM to mourn and honor the lives of the shooting victims. Bring candles, poems/speeches, and pictures of the victims (if you wish). Observe social distancing and mask regulations.
Asian/Asian American Faculty Staff Association (AAA-FSA)
The Asian/Asian American Faculty Staff Association (AAA-FSA) will be hosting a networking event on April 1st at 6pm. All members of the Miami University community are welcome to the event hosted in partnership with the following student organizations: Asian American Student Association, Korean American Student Association, Indian Student Association, and the Sikh Student Association.
Transgender Day of Visibility
Miami University honors and celebrates the achievements and resiliency of transgender individuals and communities. Today, President Joe Biden signed a historic proclamation on Transgender Day of Visibility recognizing the struggle, activism, and courage of trans*, transgender, and gender non-binary people in the United States and around the world to live openly and authentically. In line with Miami University's DEI Task Force Recommendations Pillar 1, Dialogue and Allyship, we honor the hard-fought progress made towards shaping an accepting world in which peers at school, teammates and coaches on the playing field, colleagues at work, and allies in every corner of society are standing in support and solidarity with the transgender community. We uphold the values of Love and Honor in recognition of Transgender Day of Visibility.
We encourage all Miamians to engage in dialogue and allyship with our campus community organizations such as Spectrum, Miami University Pride, Center for Student Diversity and Inclusion, Graduate Student Pride Association, Queer and Trans* Faculty Staff Association, Oxford Area PFLAG , and the 1809 LGBTQ+ Alumni Committee on a regular basis. Greater understanding through dialogue and allyship will help inform our efforts around diversity, inclusion, equity, and justice. We invite all to learn more about Transgender Day of Visibility.
One: DEI Implementation
In line with the DEI Task Force Recommendations, University Communications and Marketing is searching for students to serve as Diversity, Equity, and Inclusion Fellows. Students will work directly on communications initiatives aimed at attracting, retaining, and supporting a diversity of people at all levels of the Miami community. This fellowship is a good opportunity for students to build on professional skills in ways that can't be replicated in the classroom while advancing DEI at Miami. Students with a variety of communications skills—writers, designers, developers, videographers, photographers, and digital media specialists—are invited to apply.
Vice President of Advancing Strategy, Partnerships, Institutional Relations, and Economy, ASPIRE, Mr. Randi M. Thomas, Esq. conducted his "Behind the Scenes" Diversity, Equity, Inclusion Town Hall'' on March 29th. My sincere apologies to those that were not able to register prior to the recording. A recording of the ASPIRE talk will be posted in the DEI video series on the Office of Institutional Diversity and Inclusion website within a couple of weeks. At that time, a link to the recording will be noted in the weekly three that is posted.
Two: Community Updates
Annual Accessible Technology Symposium
Miami's 6th annual Accessible Technology Symposium will be held virtually from Monday, April 12th– Friday, April 16. Each afternoon at 2:00pm we invite you to attend a live daily webinar on a variety of topics related to accessible technology. This year's sessions include social media, virtual reality, built-in accessibility features, and Ally. The keynote speaker on Wednesday, April 14th is Josh Anderson, Manager of Clinical Assistive Technology at Easterseals Crossroads, and the host of Assistive Technology Update, the #1-ranked assistive technology podcast. The keynote presentation will look at emerging technologies and the impact that they can have on the world of disability and the diverse uses of assistive technology. Technology plays an increasingly important role in student learning & resources and presents exciting opportunities for dynamic instruction. The annual Accessible Technology Symposium is designed to discuss current issues and building accessible content for classroom and marketing materials. For more information about the AT Symposium, please visit MiamiOH.edu/AccessForAll
Careers for the Common Good
Careers for the Common Good Expo: Social Service, Advocacy, Public Service, Social Justice | Calling all Leaders and Game Changers. The Career Center is looking for you to make a difference and solve the problems of the world! All majors, backgrounds, and experiences are needed to be a part of these community initiatives. Careers for the Common Good Expo highlights career and internship opportunities with values-driven organizations in all sectors driven by issues of public concern.
View Event Details and Registration
The Career Center will be hosting an information session about this new Career Expo on Thursday, March 25 at 4:00pm.
Intergroup Dialogue applied to Classroom Teaching
A reminder that The Center for Teaching Excellence (CTE) is offering a 4 part seminar series on Intergroup Dialogue applied to classroom teaching. This new series is designed to support instructors in improving learning outcomes by transforming classroom environments in alignment with the DEI Pillars and Recommendations from Miami University's DEI Task Force. Part Four of the seminar series, Waking Up White: An Introduction to Critical Whiteness and Evidence-Based Strategies to Dismantle White Privilege in the Classroom, takes place on April 9, from 10-11:30am.
Center for the Study and Support of Children and Families of the Incarcerated
The Center for the Study and Support of Children and Families of the Incarcerated (CSSCFI) is one of the University's newly created Centers, developed out of an awareness by scholars from Miami University and practitioners in the Butler/Warren Country areas of the growing number of children and families experiencing the incarceration of a parent and or parents in Ohio. The CSSCFI unites Miami University scholars and community partners from varied academic backgrounds to conduct research on children with parents in the criminal justice system, and to advocate for the needs of children of incarcerated parents and their caretakers. Please contact Yvette R. Harris, if you have questions about the Center.
Three: Celebrations & Recognition
Award Winner
We would like to extend our congratulations to the College of Engineering and Computing for being awarded the Bronze Level American Society for Engineering Education (ASEE) Diversity Recognition Program by the Diversity Committee of the Engineering Deans Council.
César Chávez Day
On April 1, 4:30pm, join the Center for American and World Culture to celebrate César Chávez Day Celebration Program: Our Roots, Our Stories. Guest panelists will share their personal stories and facilitate a reflection about the importance of creating meaning of their cultural heritage roots and core values while embracing the challenges and opportunities as Latinx community living, studying, working in the U.S.
Asian Pacific Islander Desi American (APIDA) Heritage Month Calendar
APIDA Heritage Month is typically celebrated in the month of May. As May at Miami is a busy month with final exams and graduation, OIDI will be acknowledging APIDA Heritage month events throughout April and early May. In efforts to promote allyship, a pillar of the DEI Task Force, The Office of Institutional Diversity and Inclusion is reaching out in solidarity to the Miami University community with the aim of advancing DEI at Miami University. We value relationships that have been forged and continue our efforts to strengthen those and build even more.we invite you to submit content for programming, lectures, events, and initiatives you would like to be featured by the Office of Institutional Diversity and Inclusion's webpage. We encourage all members of our community to promote their APIDA Heritage month events and invite you to submit your event to the University Calendar and complete the Weekly Three Submission.
Religious Holy Days and Holidays
3/29 Holi, Hola Mohalla, Phagwah
Miami University students, faculty and staff, have long celebrated Holi on our campus. The Holi holiday is sponsored by the Indian Student Association and is more popularly known as a "Festival of Colors." Holi is celebrated across the South Asian subcontinent (India, Pakistan, Nepal, Sri Lanka, Bangladesh), and globally in South Asian diasporic communities (Trinidad and Tobago, Guyana where it is also known as "Indian Carnival") across religious, secular, spiritual, traditions. As we mark Holi/Holla Mohalla/Phagwa on our campus, we encourage and invite all Miamians to not only participate in the aesthetics of Holi (smearing, squirting, and drenching one another in bright colors) but also cultivating an appreciative understanding of this holiday as it is celebrated by the South Asian diaspora across multiple religious traditions. Please click here to access the Congressional Research Service Report Fact Sheet for more information about the history of Holi being acknowledged and celebrated in the United States of America.
4/1 Maundy Thursday (Christian)
4/2 Good Friday (Christian)
4/4 Easter Sunday (Christian)
4/4 Palm Sunday (Orthodox Christian)
4/7-4/8 PESACH (Jewish)
4/11 Easter Sunday (Orthodox Christian)
4/13 First Day of 30 Days of Ramadan (Islam)
4/14 Vaisakhi (Sikh)
Love and Honor,
Dr. Anthony James, Jr.