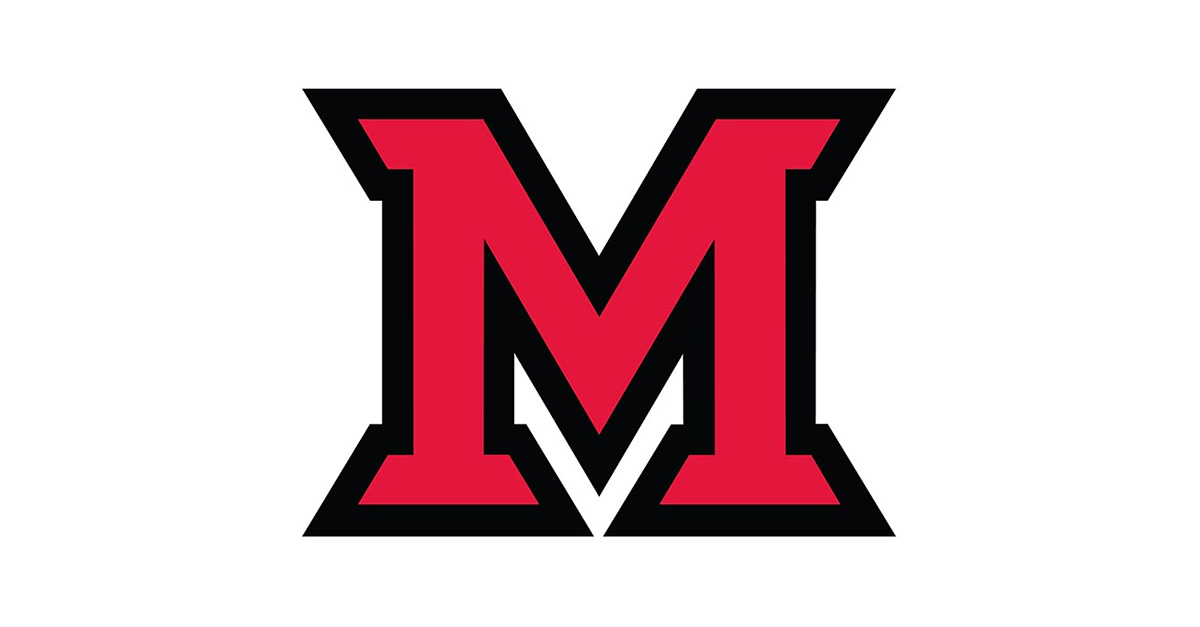 Apr 14, 2021
Greetings Miami Community
Here is the "weekly three" from the Office of Institutional Diversity.
Vice President of Student Life, Dr. Jayne E. Brownell will conduct her "Behind the Scenes with Student Life" Diversity, Equity, Inclusion Town Hall from noon-1 pm on April 22. After registering, you will receive a confirmation email containing information about joining the webinar.
The Third Annual Miami University Across the Divide Conference is the primary Diversity & Inclusion showcase for Miami University, with a goal to promote a deeper community understanding of the key issues and diversity activities across the institution. The theme for the 2021 conference will be "Achievement & Opportunity." This theme allows us to celebrate the areas we are doing well, while also acknowledging areas of promise and examining pathways for improvement in those areas. This year's conference will be in person on October 8, 2021, from 9 am–3 pm.
Call for proposals is now open until May 17 at 11:59 pm.
A Discussion of Inclusion
Join us April 21 at 5:30 pm for a conversation about diversity and inclusion with Miami alumna, Julie Elberfeld '87 and CEC Dean, Dr. Beena Sukumaran. Presented in partnership with the College of Engineering and Computing's Women's Advisory Council, we will continue important and frank conversations about the importance of diversity and inclusion in the workforce, specifically within the tech industry.
Dialect Diversity in American Sign Language
On Thursday, April 22, at 5 pm join Dr. Joseph Hill, Miami University Alumni, Associate Professor of ASL and Interpreting Education National Technical Institute for the Deaf, Rochester Institute of Technology (expert on Black ASL), Dr. Rezenet Moges-Riedel  Lecturer, ASL Linguistics and Deaf Cultures Program, Linguistics Department, California State University, Long Beach, and Dr. Melanie McKay-Cody, Linguistic and sociocultural anthropologist and Deaf Cherokee for a conversation on the dialect diversity in American Sign Language.
Annual Diversifying Psychology Weekend
Miami University's 3rd Annual Diversifying Psychology Weekend. The Department of Psychology is seeking students to participate in the 3rd Annual Diversifying Psychology Weekend event, scheduled for Saturday, May 1. This event is intended to help students from underrepresented and diverse backgrounds learn more about research and graduate school in psychology, prepare to apply for a doctorate in psychology, network with graduate students and faculty, and learn more about what Miami's psychology department has to offer. The psychology department is especially interested in reaching individuals who may be less connected to the people and experiences that often privilege applicants during the graduate application process, as well as attracting attendees from a wide range of backgrounds that are underrepresented in psych science. To learn more or to apply, please visit: www.MiamiOH.edu/DiversifyPsych.
Annual Accessible Technology Symposium
Miami's 6th annual Accessible Technology Symposium will be held virtually from Monday, April 12–Friday, April 16. Each afternoon at 2:00 pm we invite you to attend a live daily webinar on a variety of topics related to accessible technology. The keynote speaker on Wednesday, April 14th is Josh Anderson, Manager of Clinical Assistive Technology at Easterseals Crossroads, and the host of Assistive Technology Update, the #1-ranked assistive technology podcast. The keynote presentation will look at emerging technologies and the impact that they can have on the world of disability and the diverse uses of assistive technology. The annual Accessible Technology Symposium is designed to discuss current issues and building accessible content for classroom and marketing materials. For more information about the AT Symposium, please visit MiamiOH.edu/AccessForAll
Three: Celebrations & Recognition
Miami University Diversity and Inclusion Award Nominations
The Miami University Diversity and Inclusion awards are given to both individual faculty and staff as well as university offices or divisions that have enhanced the diversity of our community and elevated inclusive excellence as a top priority at Miami. Please submit your nominations for the Miami University Diversity and Inclusion Awards by April 30th. The CODI Subcommittee (DEI Recognition) will review all nominations for the awards and assist in the selection of the 2021 recipients. The awards ceremony will be virtual this year.
Asian Pacific Islander Desi American (APIDA) Heritage Month Calendar
APIDA Heritage Month is typically celebrated in the month of May. As May at Miami is a busy month with final exams and graduation, OIDI will be acknowledging APIDA Heritage month events throughout April and early May. In efforts to promote allyship, a pillar of the DEI Task Force, The Office of Institutional Diversity and Inclusion is reaching out in solidarity to the Miami University community with the aim of advancing DEI at Miami University. We value relationships that have been forged and continue our efforts to strengthen those and build even more. We invite you to submit content for programming, lectures, events, and initiatives you would like to be featured by the Office of Institutional Diversity and Inclusion's webpage. We encourage all members of our community to promote their APIDA Heritage month events and invite you to submit your event to the University Calendar and complete the Weekly Three Submission.
Wayne Embry Recipient of Freedom Summer of '64 Award
Miami alumnus Wayne Embry '58 has a career spanning nearly 50 years with the NBA. He broke racial barriers as a student-athlete at Miami, as an NBA player and as an NBA executive. In this upcoming event, Miami University will honor NBA executive and basketball icon Wayne Embry (Miami '58) and his late wife, Terri Embry (Miami '60), with the Freedom Summer of '64 Award. The award is bestowed by Miami University each year upon a distinguished leader who has inspired the nation to advance civil rights and social justice. The award will be presented this spring to Embry and posthumously to Terri, his wife of 62 years, for their "life's work as civil rights champions, mentors and as an inspiration to so many others."  The Embrys were selected for the annual award to honor their lifetime of commitment to social justice, for breaking racial barriers, and for their mentorship.
Religious Holy Days and Holidays
4/13 First Day of 30 Days of Ramadan (Islam)
4/13-4/22 Chaitra Navratri (Hinduism)
4/13 Vaisakhi (Sikh)
Love and Honor,
Dr. Anthony James, Jr.