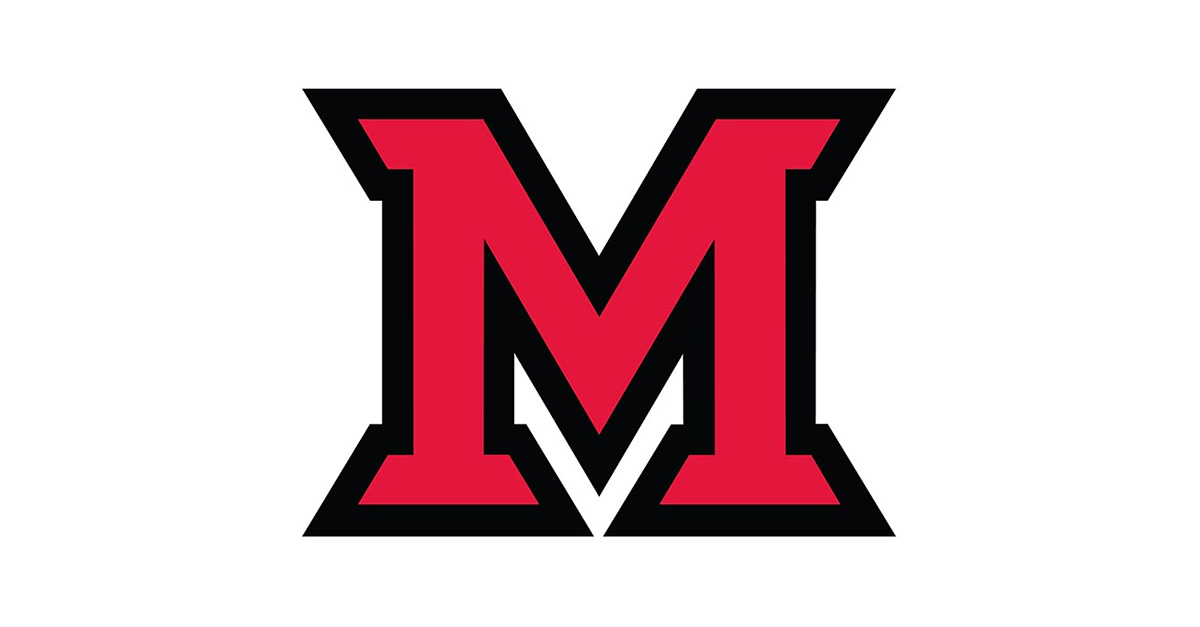 Jun 02, 2021
Greetings Miami Community
Here is the "weekly three" from the Office of Institutional Diversity.
Miami names Cristina Alcalde new vice president for institutional diversity and inclusion
Oxford, Ohio (June 3, 2021) — Miami University President Gregory Crawford announced that the university has selected M. Cristina Alcalde as its new vice president for institutional diversity and inclusion, effective July 1. In this role, Alcalde will provide vision and leadership for university-wide diversity, equity, and inclusion (DEI) initiatives, advancement, and enhancement. Alongside the university's DEI task force, she will work across the university to fully integrate and advance DEI efforts, impacting students, faculty, staff, and the Miami community. 
Alcalde will also hold a tenured appointment as full professor in the Department of Global and Intercultural Studies. She is currently professor of gender and women's studies and the Marie Rich Endowed Professor at the University of Kentucky, where she also serves as associate dean of inclusion and internationalization in the College of Arts and Sciences and the director of the Online Graduate Certificate in Diversity and Inclusion.
"We are honored to welcome a scholar and innovator like Cristina to lead our diversity and inclusion efforts at Miami University," said Miami University President Gregory Crawford. "Her commitment to creating an equitable and inclusive environment for all community members will keep our inclusive excellence mission at the forefront of everything we accomplish. Cristina will be instrumental in elevating Miami's diversity and inclusion culture and making it a blueprint for national and global DEI initiatives."
Alcalde has traveled the world to conduct research on topics including gender violence, migration, exclusion, and race and racialization. Her most recent book, Peruvian Lives across Borders: Power, Exclusion, and Home (2018, University of Illinois Press) is based on multi-sited research in Peru, the U.S., Canada, and Germany.
"Living internationally has demonstrated to me that institutions, no matter where they are, reflect the richness of their students, staff, faculty, and alumni," Alcalde said. "With Oxford and Miami, I know that I can actively be part of a welcoming and vibrant community intent on centering diversity, equity, and inclusion and transformation. Miami is a place where we continue to actively learn from and contribute to broader conversations that are happening everywhere about belonging, inclusion, racism and anti-racism, and global inequities and interconnections."
At Miami, Alcalde said she is looking forward to strategically focusing on long-term, sustainable structural change to move every part of Miami forward. She will take the helm from Anthony James, who has served as interim vice president for institutional diversity since September 2020, having succeeded longtime leader Ronald Scott. During James's tenure, the university's Presidential DEI implementation group examined and began implementing the 44 recommendations set forth by the President's DEI task force.
"Anthony James has provided invaluable leadership and discovery the past year," said Crawford. "We have made tremendous strides to advance our diversity, equity, and inclusion at Miami University and we owe a lot of gratitude to Anthony for his leadership and contributions to advancing Miami's longstanding commitment to equality and justice and his shared leadership of the DEI task force."
Alcalde said Miami's "intentional and consistent trajectory of transformation to ensure diversity, equity, and inclusion across all areas" such as the DEI Task Force Implementation Plan and MiamiRISE drew her to Miami. She said she is especially looking forward to meeting with stakeholders across the university and broader community to holistically incorporate and build on strengths of existing approaches, and to identify additional paths forward for the benefit of students, faculty, staff, alumni, and the broader Miami community.
"I am thrilled to be joining Miami's leadership team, because I consider my own values, commitments, and experiences to be deeply aligned with Miami's very intentional focus on diversity, inclusivity, and engagement both within units and more structurally," Alcalde said. "I am honored to have the opportunity to build on the work of so many and to work with amazing colleagues and partners to continue the momentum towards inclusive excellence, to ensure Miami is a welcoming community for all and a model for innovation and inclusive excellence."
At the University of Kentucky, Alcalde is also the director of the Online Graduate Certificate in Diversity and Inclusion. In addition to her research and teaching responsibilities, she worked with a faculty committee to support the development of a new Race and Ethnicity undergraduate course requirement for the College of Arts and Sciences. It was an effort that responded to student demands and drew on the expertise of faculty and the knowledge of advisors, ultimately ensuring that students have critical skills by the time they graduate.
"I am especially proud of collaborative efforts such as that, because they honor shared governance and also bring together multiple stakeholders, whether focusing on recruitment and retention, professional development, curriculum, community-building, strategic planning, or another area," Alcalde said. 
At UK, Alcalde has been instrumental in leading diversity and internationalization efforts for the College of Arts and Sciences. She developed a college-wide DEI Strategic Plan; designed and ran new initiatives focused on inclusivity and under-represented faculty, staff, and students; designed and directed an online graduate certificate on inclusion and diversity; developed the College Diversity and Inclusivity Committee; developed a Faculty Inclusion Fellows Program; among other responsibilities.
Alcalde earned her doctorate in anthropology and her master's in Latin American studies at Indiana University and her bachelor of arts in anthropology at the University of Louisville. 
"Behind the Scenes" Town Hall Sessions
Join us for our next event featuring: Alicia Knoedler, Vice President of Research & Innovation, and Anne Schauer, Director of Research & Sponsored Programs, on June 3rd from noon–1 pm. After registering, you will receive a confirmation email containing information about joining the webinar.
President Gregory Crawford and Provost Jason Osborne will host a hybrid (in-person and virtual) event on June 16th from noon–1:30 pm. One hundred and fifty participants are allowed to attend the in-person event at Hall auditorium. All in-person attendees will be required to wear face masks and maintain social distancing in accordance with Butler County and Miami University guidelines to help minimize the risk of coronavirus transmission.
Third Annual Across the Divide Conference
The Across the Divide Conference is the primary Diversity & Inclusion showcase for Miami University, with a goal to promote a deeper community understanding of the key issues and diversity activities across the institution. The theme for the 2021 conference will be "Achievement & Opportunity." This theme allows us to celebrate the areas we are doing well, while also acknowledging areas of promise and examining pathways for improvement in those areas. This year's conference will be in person on October 8, 2021, from 9 am–3 pm.
Call for proposals is now open until July 16 at 11:59 pm. (Deadline has been extended.)
First DEI Ally & Advocates Happy Hour
In alignment with Pillar 3, Recommendation #8
Black Arts Initiative Listening Party and Happy Hour for Miami Faculty Staff Affinity Groups
Black Roots music holds gifts of community, hope, meditation, and solace. Engage with colleagues across Miami as musician and activist Michael Mwenso guides a greater human connection through the lived experiences of powerful and important Black artists. Create community as you listen to and talk through a curated selection of significant and engaging songs as a group.
Join us for a virtual happy hour and listening party Tuesday, June 15 from 6:00–7:30 pm.
(Registration link to follow.)
Dialogues Across Difference
The goal of this series is to have models of dialogue and discussion, between people in our community who represent differing views in a given area (e.g., politics), to show the possibility that we can have a diverse community of people who can exist together peacefully and civilly. We are actively searching for a conversation between staff members. Please submit your ideas or suggestions for future dialogue topics.
New Miami Global Plan
The new MGP includes multiple and interwoven opportunities for students to engage with issues of equity, diversity and inclusion, beginning with the four pillars of transferable skills, which embody the values and mission of a Miami education. The "Global Citizenship" Perspectives area (12 credit hours), along with the ODHE new DE&I requirement, requires 9 additional hours (of Miami coursework) focussed on Intercultural Consciousness and Global Inquiry. For more information on Liberal Education at Miami please see: miamiplan@MiamiOH.edu
Juneteenth "Teach-In" Commemoration
Miami University will close at 2 pm on Friday, June 18, to honor and commemorate Juneteenth. We should all reflect and contemplate the importance of this day in U.S. history.
Dr. Rodney Coates will provide a pre-recorded lecture about this important day in American history. The lecture will be released on Friday, June 18th, 2021 at 2 pm. This lecture will be free and available to the general public.
Directly following this lecture, Dr. Coates has agreed to host a Q&A session for the Miami Community from 3:15–4:00 pm. Additional information will be forthcoming.
National Civil Rights Conference
Rise, Advocate, Educate, and Cooperate: The Challenge of Change
Miami University will host the 10th annual National Civil Rights Conference on June 20-22, 2021. Miami University was selected to host the conference because of its sponsorship of the conference, history of activism tied to Freedom Summer, and numerous civil rights landmarks and sites around its campus. The National Education and Empowerment Coalition, Inc., Miami University, and the Coushatta Tribe of Louisiana are proud co-sponsors. The theme for this year's conference is: Rise, Advocate, Educate, and Cooperate: The Challenge of Change. Conference attendees and program participants are required to register for the conference. Registration includes admission to all sessions, and exhibit halls, and daily keynotes.
Registration is free for Senior Citizens and High School students (conference meals not included).
Humanities Center Book Club and Guest Presentation
September 2, 2021 | Book Club
To prepare for this signature event, the center invites all faculty, staff, community members, students, and alumni to a Humanities Center Book Club from 5:00–6:15 pm. Participants will break into groups for discussion and will reconvene over snacks and drinks. The Humanities Center will provide a free electronic or hardback copy of Caste to the first 50 faculty and staff members who sign up for the Book Club. If you wish to receive a free copy of the book, please contact the Humanities Center.
Sept 9, 2021 | Guest Speaker
On September 9, the John W. Altman Program in the Humanities and the Miami University Focus Program will host a conversation with Isabel Wilkerson, Pulitzer-Prize-winning author of Caste: The Origins of Our Discontents. 
Three: Celebrations & Recognition
June is LGBTQIA+ Pride Month
DEI Task Force Recommendation, Pillar 2: Cultural Consciousness encourages the Miami University community to update our awareness, knowledge, and skills to enrich and renew our intercultural competence. As an educational institution, we believe everyone is capable of growth and change. In 2018 Miami University was ranked 47th in the US among the most LGBTQ-friendly colleges in the US. Our responsibility is to provide opportunities for everyone—students, faculty, and staff—to continue their learning. As such, we recognize the proclamation by the President of the United States that June is Lesbian, Gay, Bisexual, Transgender, and Queer Pride Month. At Miami University we recognize the achievements of the LGBTQIA+ (Lesbian, Gay, Bisexual, Transgender, Queer and/or Questioning, Intersex, and Asexual and/or Ally) community, celebrate the great diversity of Miamians, and wave the flags of pride high. Pride is a time to recall the trials the LGBTQIA+ community has endured and to rejoice in the triumphs of trailblazing individuals who have bravely fought—and continue to fight—for full equality. Pride is both a jubilant communal celebration of visibility and a personal celebration of self-worth and dignity.
Programming and Resources
This Pride Month, we recognize the valuable contributions of LGBTQIA+ individuals at Miami University and across the United States of America, and we reaffirm our commitment to standing in solidarity with LGBTQIA+ community in their ongoing struggle against discrimination and injustice. During LGBTQIA+ Pride Month, we recognize the resilience and determination of the many individuals who are fighting to live freely and authentically. We encourage all Miamians to engage in dialogue and allyship with our campus community organizations such as Spectrum, Miami University Pride, Center for Student Diversity and Inclusion, Graduate Student Pride Association, Queer and Trans* Faculty Staff Association, Oxford Area PFLAG , and the 1809 LGBTQ+ Alumni Committee on a regular basis. Greater understanding through dialogue and allyship will help inform our efforts around diversity, inclusion, equity, and justice. We value relationships that have been forged and continue our efforts to strengthen those and build even more. We encourage all members of our community to promote their LGBTQIA+ Pride events and invite you to submit your event to the University Calendar and complete the Weekly Three Submission.
Love and Honor,
Dr. Anthony James, Jr.