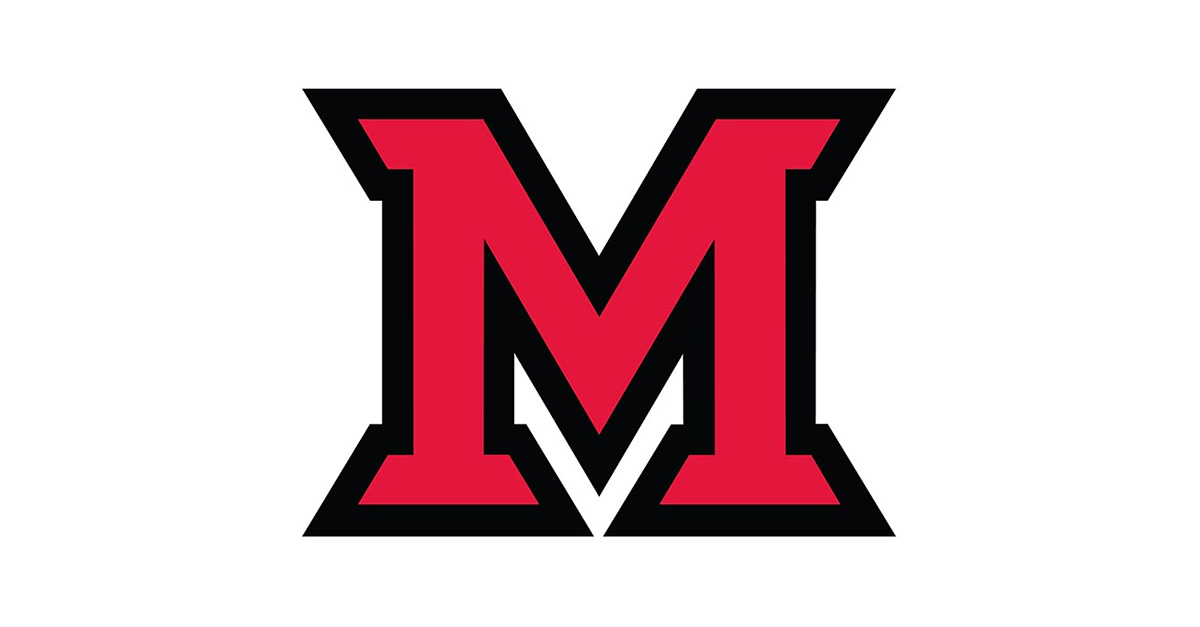 Oct 06, 2021
Greetings Miami University,
Here is this week's diversity, equity, inclusion "weekly three" from the Office of Institutional Diversity:
Undergraduate Capstone Strategic Communication & Public Relations Class Partners with OIDI.
The PRISM section of STC 459, taught by Dr. Hongmei Li, associate professor of Strategic Communication at the Department of Media, Journalism and Film, is partnering with OIDI during Fall 2021 to provide comprehensive communication and PR proposals for the newly launched Heritage Month Programming. Students will conduct in-depth interviews, focus groups, surveys and background research with the Miami community. The semester-long project enables students to have a better understanding of DEI-related issues, and, more importantly, allows students to synthesize their skills and produce a bigger impact beyond the classroom. "We are excited to work with Dr. Cristina Alcalde and support the DEI initiatives at Miami," said Dr. Li. There are 18 students working on the project, including Olivia Baratz, Olivia Bianco, Lucy Bonner, Emma Coleman, Anikka Cook, Erin Daugherty, Sarah Dayan, Gianna Embry, Evan Ford, Cecelia Johanni, Alyssa Jones, Abbey Kovacevich, Becca Michel, Regan O'Brien, Chi Pham, Sarah Pohlman-Beshuk, Caroline Riley, and Kyla Snodgrass. The class has met with OIDI twice so far and work is underway.
Graduate School's Cross Cultural Mentoring Program
The graduate school seeks doctoral level faculty & staff to participate in the Cross-Cultural Mentoring program. As a mentor, faculty & staff would engage a doctoral student not as an advisor, but as a role model, counselor, and experienced future colleague, providing support for the research process and preparing for life after the dissertation. Please contact Dr. Rose Marie Ward, Associate Dean of the Graduate School with questions.
Expanded Diversity, Equity, and Inclusion "Behind the Scenes" Town Hall
In line with Pillar 5: Inclusion and Accountability, Recommendation 3, OIDI hosts "Behind the Scenes" Townhalls to provide insights and details of how DEI is embedded in the decision-making processes and practices of each division. This fall we invite the Miami community to join an expanded DEI Behind the Scenes Townhall Series, featuring College Deans.
Save the date for the next events:
College of Liberal Arts and Applied Sciences, Wednesday October 20, 12-1pm Register Now
College of Creative Arts, Thursday, November 4, 12-1pm Register Now
College of Education, Health, and Society, Tuesday, November 9, 12-1pm Register Now
Farmer School of Business, Wednesday, December 1, 12-1pm Register Now
A Day of Reflection: Miami University Commemorates the 175th anniversary of the Miami Tribe's removal from their homelands.
On Monday October 11th this event involved a song sung in the tribe's native language, and a silent, contemplative walk from the university's Art Museum Sculpture Park up Patterson Avenue, through the heart of campus towards Bonham House, home to the university's Myaamia Center. Along the way, multicolored strips of cloth hung from the trees representing each of the 330 men, women and children who were forced to leave. "It is inconceivable for many of us to completely understand the pain and despair caused by the events surrounding the tribe removal from their homelands and the lasting effects of their displacements," university President Gregory Crawford said. "We hope that confronting and acknowledging this wrong assists with offering some level of peace and healing.
Hispanic/ Latinx Heritage Month
Discover a few of the works in the Art Museum collection by Hispanic and Latinx artists on display until October 15. This article highlights art works and collections by Hispanic and Latinx artists on display at the Miami University Art Museum.
"Accelerating Ahead: Miami's Focus on the Future"
This virtual conference is a compilation of presentations from Miami University educators and thought leaders. This nine-session virtual conference covers topics spanning from living, learning, and working amidst a pandemic to strategies for future success.TheseTedTalk-style presentations, featuring Miami's administrators, faculty, and staff from various colleges, offices/departments, and disciplines, will share insight into how Miami has persevered, acquired new knowledge, developed new initiatives, learned best practices for going forward, discovered ways to build a better future and more.
View Virtual Conference Presentations
Collaborative Teaching, Learning, & Mentoring: Supporting Diverse Graduate Students at Miami
November 11, 12:30-2:00 pm
Rose Marie Ward, Graduate School and Research Office Kinesiology and Health, and Kristen Budd, Sociology and Gerontology present this workshop on how effective mentoring plays a critical role at Miami in the teaching and learning process.This workshop is intended for all types of mentoring configurations: faculty/staff-graduate student mentoring, graduate student-graduate student mentoring, or graduate student-undergraduate student mentoring.
Better Teaching Through Understanding Sex and Gender Spectra
Thursday October 14, 2:00-3:30pm, 320 Laws Hall
Sex and gender are not the same thing, and both of them exist on a spectrum. This seminar will give participants a chance to firm up their understanding of sex and gender before discussing why teachers really need to have this understanding. What practices in our classroom help all of our students feel safe enough so they have the energy to learn? Participants will leave the seminar with resources and action places.
Virtual Reading and Conversation
October 19, 7:00pm
Poet and nonfiction writer Aimee Nezhukumatathil will join for a virtual reading and conversation as part of this year's Marianne D. McComb Reading Series on Race, Craft, and Imagination.
Three: Celebrations & Recognition
Third Annual Across the Divide Conference
(Pictured: Deans Panel)Thank you to everyone who participated in and helped make Miami University's third annual Across the Divide conference a success. Recordings of livestreamed conference presentations made in-person are available for viewing at Across The Divide Conference. Virtual session recordings will be available for viewing at a future date. 
Disability Identity & Culture Month
The Office of Institutional Diversity and the Miller Center for Student Disability Services sponsored a keynote event Ableds are Weird: Working Toward Disability Representation and Fighting Ableist, Microaggressions featuring Imani Barbarin
Upcoming events include:
Communication Access and the Power of Transparent Masks
Friday, October 15, 12 p.m
Register now
My Video(s) Have AutoCaptions...Now What Do I Need To Do?
October 20, 2 p.m.
Register now.
Deej: A Film Screening and Discussion

October 21, 5:30 pm

  In-Person at Shideler Hall, or

Register now
LGBTQIA+ History Month
Check out the Miami University LGBTQIA+ History Month website for events and resources.
Upcoming events include:
Grand Opening of the Open Door Clothes Closet
October 13, 11:30am-4pm
Upcoming Religious Holy Days and Holidays & Inclusive Scheduling
October 6-14: Navratri

(Hindu)

October 15: Dussehra

(Hindu) 

October 19*: Mawlid al-Nabi

(Muslim)

October 27: Buddha's Descent

(Buddhist) 

October 31: Samhain

(Pagan/Wiccan)

October 31: Reformation Day

(Protestant Christianity)
"*" denotes holidays that start sundown the day before. Please note that individual practices may vary.
Please see the academic affairs calendar and complementing interfaith narrative calendar for policies and for more information, and regarding religious holy days and holidays observed by Miami Community members.
With Love and Honor,
Cristina Alcalde, Ph.D. (she/her/hers)
Vice President for Institutional Diversity and Inclusion
Professor, Global and Intercultural Studies
vpDiversity@MiamiOH.edu