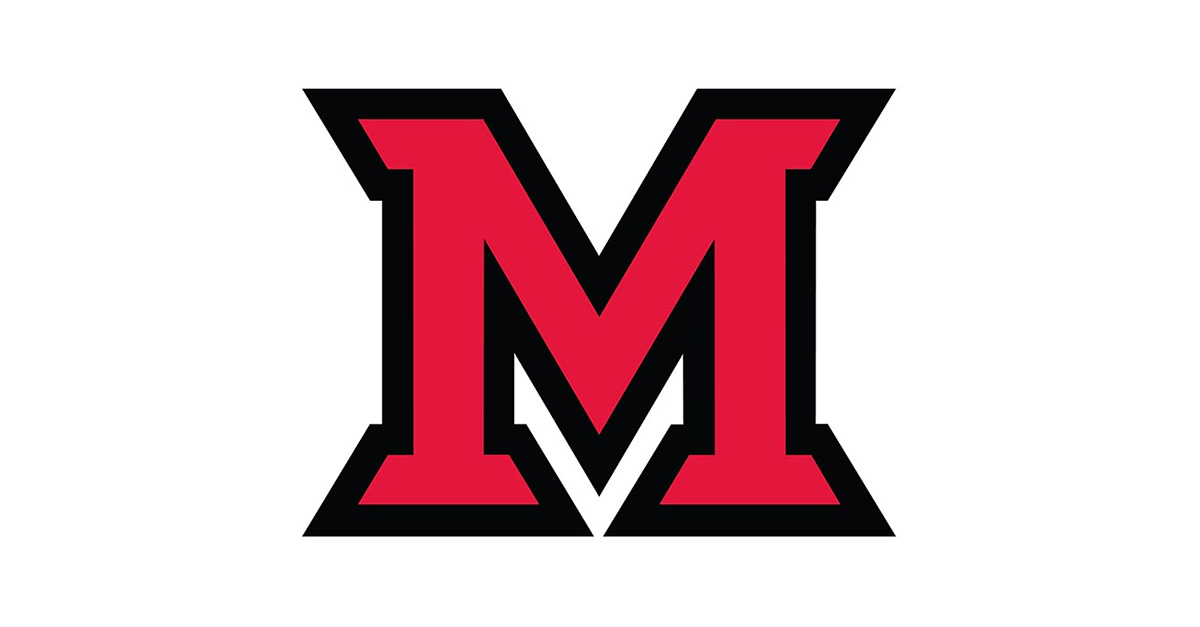 Nov 29, 2021
Greetings Miami University,
Here is this week's diversity, equity, inclusion "weekly three" from the Office of Institutional Diversity:
Land Acknowledgement
The specific wording in Miami University's Land Acknowledgement is the result of an intentional, collaborative process with the Myaamia Center and with review and approval from the Miami Tribe of Oklahoma. It reflects the deep and ongoing relationship between Miami University and the Miami Tribe of Oklahoma. We invite the Miami community to review Miami University's Land Acknowledgement and highly encourage the use of the land acknowledgement statement at public events and gatherings. The statement recognizes and honors the land upon which Miami University was built and recognizes the Myaamia and Shawnee as the traditional and ongoing stewards of the land.
iPOLs Recruiting Now
International Student and Scholar Services is recruiting students who would like to become International Peer Orientation Leaders (iPOLs) for Fall 2022 international student orientation. Details are available at MiamiOH.edu/iPOL.
Expanded Diversity, Equity, and Inclusion "Behind the Scenes" Town Hall
In line with Pillar 5: Inclusion and Accountability, Recommendation 3, OIDI hosts "Behind the Scenes" Townhalls to provide insights and details of how DEI is embedded in the decision-making processes and practices of each division. This fall we invite the Miami community to join an expanded DEI Behind the Scenes Townhall Series, featuring College Deans.
Save the date for the next events:
Farmer School of Business, Wednesday, December 1, 12-1pm Register Now
Truth & Reconciliation Project Trip – March 2022
Miami University would like to announce a Truth & Reconciliation Project trip to Montgomery, Alabama on March 21-24, 2022. This project is a continuation of the work of Drs. Anthony James and Valerie Carmichael and the Butler County Truth & Reconciliation Coalition. In line with the Equal Justice Initiative Community Remembrance Project, this trip will promote community-wide conversations about this period in U.S. History. Both Miami University personnel and residents of Butler County are eligible to participate in the trip. This project is led by Dr. Anthony James, Dr. Valerie Carmichael, Mr. Randi Thomas, and Mr. D'Angelo Solomon. Deadline to complete the form is December 1, 2021.
---
Reimagine Education Conference Keynote Address
Monday November 29 1:30-2:30 pm at Shriver Center, Dolbois Room
The College of Education, Health and Society Dean's Office invites you to attend the Keynote Address by Professor of Secondary Education at the University of Kentucky, Dr. Cheryl Matias: CRT, Teaching, And White Woman's Tears, Oh My: Hysteria in Racially Just Teaching.
---
"Accelerating Ahead: Miami's Focus on the Future"
This virtual conference is a compilation of presentations from Miami University educators and thought leaders. This nine-session virtual conference covers topics spanning from living, learning, and working amidst a pandemic to strategies for future success.TheseTedTalk-style presentations, featuring Miami's administrators, faculty, and staff from various colleges, offices/departments, and disciplines, will share insight into how Miami has persevered, acquired new knowledge, developed new initiatives, learned best practices for going forward, discovered ways to build a better future and more.
View Virtual Conference Presentations
---
2022 Miami Lingua Mater Competition
The Interactive Language Resource Center in 60 Irvin Hall is co-sponsoring a new initiative for Spring Semester entitled the Miami Lingua Mater Competition. This competition invites students and alumni to translate Miami's Alma Mater and/or Miami's Fight Song into a different language and submit a video of the performed translation. Prizes range up to $250 and winning submissions will be performed by Miami's Men's Glee Club at a future concert! If you are learning American Sign Language or a foreign language at Miami, or are already proficient in ASL or a language other than English, have some musical ability, and have a creative side, please consider participating in the competition and submitting an entry. You can submit by yourself or get a group of friends together to translate and create your video submission!
Three: Celebrations & Recognition
Native American Heritage Month
This month, we will spotlight events that showcase Native American cultures, identities, and experiences. We recognize and celebrate rich and diverse cultures, traditions, and histories and to acknowledge the important contributions of Native peoples. We aim to educate the general public and raise awareness about these identities, experiences, and contributions. Miami University is located within the historic homelands of the Myaamia people, who were forcibly removed from their homelands 175 years ago. The special relationship between the Miami Tribe and Miami University started almost 50 years ago. Neepwaantiinki, the Myaamia word meaning "learning from each other," is a rich interpretation of "partners in learning," a phrase that Miami University and the Miami Tribe of Oklahoma have used for years to describe their reciprocal relationship. The Myaamia Heritage Logo references the traditional Miami Tribe art form of ribbonwork and symbolizes the unique relationship between the University and Tribe. At Miami, we celebrate this very unique partnership as we celebrate Native American History month.  We encourage all Miamians to engage in dialogue and allyship with the Miami Tribe Relations Office, and more broadly to learn more about Native American cultures, identities, and experiences.
---
Repatriation, Reclaiming, and Indigenous Wellbeing: Braiding New Research Worlds
November 30, 12pm
Dr. Atalay's scholarship crosses disciplinary boundaries, incorporating aspects of cultural anthropology, archaeology, critical heritage studies, and Native American and Indigenous Studies. She's currently involved in producing a series of research-based comics about repatriation of Native American ancestral remains, return of sacred objects and objects of cultural patrimony under the Native American Graves Protection and Repatriation Act (NAGPRA) law.
Upcoming Religious Holy Days and Holidays & Inclusive Scheduling
November 29-December 6*: Hanukkah (Jewish)
"*" denotes holidays that start sundown the day before. Please note that individual practices may vary.
Please see the academic affairs calendar and complementing interfaith narrative calendar for policies and for more information, and regarding religious holy days and holidays observed by Miami Community members.
With Love and Honor,
Cristina Alcalde, Ph.D. (she/her/hers)
Vice President for Institutional Diversity and Inclusion
Professor, Global and Intercultural Studies
vpDiversity@MiamiOH.edu