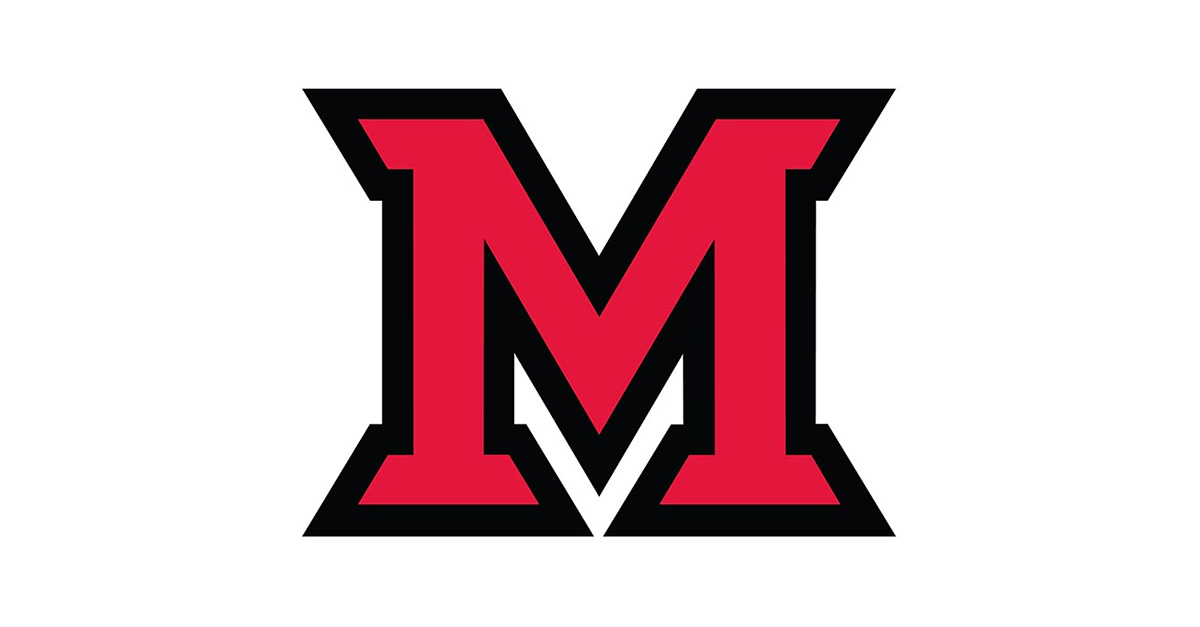 Feb 07, 2022
Greetings Miami University,
Here is this week's diversity, equity, inclusion "weekly three" from the Office of Institutional Diversity:
This Spring the Office of Institutional Diversity and Inclusion welcomes new staff to continue to build on our efforts to create a more diverse, inclusive, and equitable Miami community. Following the completion of a national search, two new directors will be joining OIDI this month. Each of them will focus on programming and strategic initiatives as part of the OIDI team charged with supporting and leading Miami's DEI vision and mission. This is in line with DEI Taskforce Pillar 4: Structural and Resource Support, Recommendations 1 and 2, to staff and restructure OIDI. In addition to the new staff, OIDI looks forward to welcoming two Undergraduate Social Media Interns during Spring 2022. We will be featuring new OIDI team members in the Weekly Three throughout this month.
Now Accepting Submissions for Women's History Month and Deaf History Month in March
Working in close collaboration with faculty, staff, and student partners, the Office of Institutional Diversity and Inclusion provides opportunities for the Miami community to continue our learning and engage in meaningful programming that recognizes, examines, and values historical legacies of a diverse array of identities. Heritage Month programming supports Miami's inclusive excellence and DEI mission and connects to, among other areas, DEI Task Force Pillar 2: Cultural Consciousness, which encourages the Miami University community to enhance our awareness, knowledge, and skills to enrich and renew our intercultural competence. Submit your proposal considering priority deadlines for each proposed history and heritage month celebrations
OIDI Welcomes Two Undergraduate Student Interns for Spring 2022
Evelyn Morrison, Class of 2025, is a Public Administration, Data Analytics, and Sustainability major from Brewster, Ohio.
"As an intern for OIDI I will be focusing on maintaining a social media presence for the office to expand our communication to the Miami community. Our social media platforms will provide information/links to OIDI initiatives, community updates, and specific holidays or recognition events that are upcoming. I also hope to use our platforms to recognize the diversity, equity, inclusion work of those in our community with photos and interviews for the whole community to enjoy. I am looking forward to collaborating with other OIDI staff and student interns to continue our work in the Miami community."
Diversity, Equity, and Inclusion "Behind the Scenes" Town Halls
In line with Pillar 5: Inclusion and Accountability, Recommendation 3, OIDI hosts "Behind the Scenes" Townhalls to provide insights and details of how DEI is embedded in the decision-making processes and practices of each division. This Spring we invite the Miami community to join an expanded DEI Behind the Scenes Townhall Series, featuring Colleges and Deans. Save the date for the next webinar events
The Miami Student
"Checking in with DEI: Fall semester recap and what to look forward to."
The College Tour
The College Tour episode featuring Miami University is now live on Amazon Prime.
White on Black in Camelot
Tuesday, February 8 at 12-1 pm
Beau Grosscup and Laverne Merritt-Gordon, Co-authors of "Tell Them What You Want" The lecture is based on Laverne Merritt-Gordon's creative memoir, Tell Them What You Want, in which an African-American girl 'Bernie' grows up in southwest Ohio amidst the 1950s-mid-1970s socio-political turmoil. The focus is on Merritt-Gordon's confrontations with the complexities of racism, (as well as socio-economic class and gender) that challenge the popular image of Oxford, as an idyllic 'Camelot,' and Miami University as its enlightened intellectual and social hub. Merritt-Gordon's historical experiences, as well as those of others in Oxford and at Miami offer a unique link to the race, (class and gender) issues in which the alleged North American 'post-racial' society is currently embroiled.
Training for Freedom
The documentary, which will air on PBS in northeast Ohio this month on Monday, February 14 at 9PM, features many Miami ties. Learn more about the documentary
Mississippi Burning: Freedom Summer at the Historic Mt. Zion United Methodist Church in Philadelphia, Mississippi
February 15 at 12:00pm to 1:00pm
A talk with Rev. Lydia Michelle Cummings DaileyWhen arsonists set Mt. Zion Methodist Church ablaze in Philadelphia, Mississippi during Freedom Summer of 1964, civil rights activists Andrew Goodman, James Chaney, and Michael Schwerner began investigating. They were kidnapped and murdered by members of the Ku Klux Klan and local law enforcement for their efforts. Co-Sponsors: The Historic Mt. Zion United Methodist Church, Philadelphia, MS and the Miami University Libraries.
Marianne D. McComb Reading Series Presents
Lilliam Rivera's, Never Look Back, Feb. 15, 2022, 7:30pm, virtual, Lilliam Rivera in the award-winning author of the young adult novel Never Look Back, which retells the Greek myth of Orpheus and Eurydice, through the experiences of Puerto Rican teenagers in the Bronx. The book won the American Library Association's Pura Belpré Honor, and you can read the NPR review of the book here. Rivera has also written three other young adult novels including the new young adult science fiction novel, We Light Up the Sky. She wrote the graphic novel for DC Comics Unearthed: A Jessica Cruz Story. Register Now
Brian Broom's, Punch Me Up to the Gods, March 1, 2022, 7:30 PM Punch Me Up to the Gods, is about growing up Black and gay in Ohio. The memoir was an NYT Editor's Pick and a finalist for the 2021 Kirkus prize. Brian's work has appeared in The Washington Post, Poets and Writers, Medium, and more. His film, Garbage, won the Audience Choice Award at the Cortada Short Film Festival and was a semi-finalist in the Portland Short Fest. Register Now
Michael Torres's, An Incomplete List of Names, March, 14, 7:30, 2022, An Incomplete List of Names was selected for the National Poetry Series and named one of NPR's Best Books of 2020. In 2019, he Torres received fellowships and awards from the National Endowment for the Arts, the Bread Loaf Writers' Conference, and The Loft Literary Center for the Mirrors & Windows Program. A former Artist-in-Residence at the Camargo Foundation in Cassis, France, he is currently a 2021-22 Jerome Hill Artist Fellow. You can read some of Michael's poems here. Register Now
Winning Reparations: John Tateishi and The Successful Campaign for Japanese American Reparations
February 15, 2022, 6:00-7:00pm, Harry T. Wilks Theatre. President Ronald Reagan endorsed one of the most comprehensive US reparations packages in 1988 -- the goal was to repair some of the harm done to those who remained of the 120,000 Japanese Americans forced into WWII internment camps. John Tateishi, then National Redress Director for the Japanese American Citizens' League, will provide critical insight into how this victory was fought and won and consider which lessons can and cannot be carried forward in today's struggles for reparations among African American and Indigenous communities.
Three: Celebrations & Recognition
Miami Athletics to Celebrate 50 years of Title IX: A Legacy of Love and Honor
Miami Athletics is proud to announce a year-long celebration of the 50th anniversary of Title IX. During the 2022 calendar year, we invite you to be a part of the 50th Anniversary of Title IX: A Legacy of Love & Honor. We will offer a variety of in-person, virtual and personal stories to celebrate Miami Athletics' commitment to equity in opportunity since the creation of Title IX in 1972. Read More.
Black History Month
Black history is American history, and during this month we foreground conversations about Black representation, identity, and diversity in our nation, state and campus history. We honor the history and achievements of African Americans past and present. This heritage month is also an opportunity for the Miami community to assess the work we have accomplished and still have to do. At Miami, we stand in solidarity with all who advocate for transformative change and justice and we declare unequivocally that Black Lives Matter, this and every month. We encourage all Miamians to engage in dialogue and allyship with our campus community organizations such as BSAA, ABFAS, ASU, BWE, NPHC, NABA, NSBE, NBLSA.
National Underground Railroad Freedom Center to Receive Miami's Freedom Summer of '64 Award
We are thrilled to announce that the National Underground Railroad Freedom Center will be the recipient of Miami University's Freedom Summer of 64 Award. The award is bestowed by Miami upon a distinguished leader or an organization that has inspired the nation to advance civil rights and social justice. The date of the award ceremony and accompanying symposium on  "Realities of Race in America: A Dialogue" will be announced in March 2022.
Upcoming Religious Holy Days and Holidays & Inclusive Scheduling
Please see the academic affairs calendar and complementing interfaith narrative calendar for policies and for more information, and regarding religious holy days and holidays observed by Miami Community members during the month of February and future months.
With Love and Honor,
Cristina Alcalde, Ph.D. (she/her/hers)
Vice President for Institutional Diversity and Inclusion
Professor, Global and Intercultural Studies
vpDiversity@MiamiOH.edu